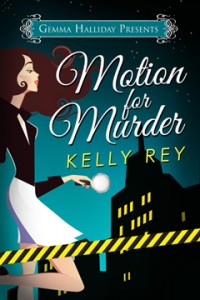 Motion for Murder, the first mystery novel authored by NCRA member Kelly Nasuti, RMR, CRR, CBC, debuted on bookshelves both real and virtual this week. The new release is the first of a two-book contract between Nasuti, who writes under the pen name Kelly Rey, and Gemma Halliday Publishing.
Told through the eyes of Jamie Winters, a legal secretary working at the law firm Parker, Dennis, and Heath, the story is laced with humor, wit, and a dose of romance. After the murder of Douglas J. Heath, known to the secretarial pool as Dougie, Winters throws herself into the role of detective trying to determine who from the interesting cast of characters associated with the law firm could be to blame.
According to Nasuti, the story grew out of her own experiences working as a legal secretary while attending court reporting school and includes "a bit of exploitation of the general public's perception of lawyers, with a lot of eccentricity and attitude thrown in for my own amusement, and hopefully the reader's as well."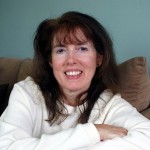 Nasuti, who has been a court reporter since 1989, operated as Regional Reporting Inc., until 2005 when she joined VITAC, a full-service closed captioning and subtitling company. She currently works as a full-time captioner.
"I definitely plan to keep writing," she said. "It's something I've done my entire life, although this is the first novel I've submitted for publication. I'm an avid reader, and I have always been a fan of mysteries, in particular the less hard-boiled, more humorous cozy mysteries. "
Nasuti, who is based in New Jersey, is also a member of Sisters in Crime, a group that promotes the ongoing advancement, recognition, and professional development of women crime writers. Murder for Motion is currently available in e-book format for Amazon Kindle, Barnes & Noble Nook, iBooks, Kobo, and Smashwords. It will also be available in paperback at Amazon.com and Createspace.com.