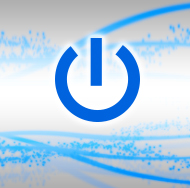 Recently shared on the Technology Committee email list were online articles on effective deposition practices, ways to digitize business cards, and a workstation that allows users to sit or stand.
Several law sites offered advice on making the most of depositions. On Above the Law, "Depositions: Effective Deposition Defense Part 1″ suggested that lawyers need to make sure that the witness understands to speak loudly enough so the court reporters can hear as well as the procedure for transcript review. The Oklahoma Bar website also advised lawyers to explain the witnesses' rights when it comes to reviewing the transcript – preferably on the record. According to a different post on the American Bar Association website, technology can be an asset in building a case in the deposition phase: "The litigation support technology sector recognizes this and has developed tools to monitor testimony in real time, securely stream it over the Internet, and link exhibits by embedding hyperlinks into the transcript."
Court reporters get a lot of business cards. Tech Republic offered an article on five apps that can help capture, organize, and access that information.
People who are concerned about the sedentary nature of their job may be intrigued by the Lawyerist's review of the Ergotech One-Touch Free Stand Workstation.