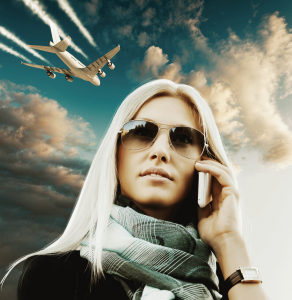 By David Ward
Very few people in court reporting would describe it to outsiders as a glamorous, exciting profession.
Important? Yes. Personally satisfying? For most reporters, that answer would be yes as well.
But exciting? On most days, probably not.
However, there are a subset of U.S.-based court reporters who, from the outside, live what looks like a glamorous, jet-setter's lifestyle, flying up to 100,000 miles or more a year to handle depositions in various locations — London, Tokyo, Istanbul, Paris, Bangkok, Israel, and even Guantanamo Bay, Cuba — that seem better suited for the latest James Bond or Jason Bourne movies.
For some, there's even been the occasional hint of danger, such as doing a deposition in a room protected by armed guards.
Many of the reporters who travel a great deal — either domestically or internationally — are often amazed at the lives their steno machine skills have provided, even as they downplay all the travel or the thrill of racing to catch the last overnight flight of the day to Europe.
Frequent fliers
"The traveling part can be one of the most challenging parts of the entire experience," explains Lisa Knight, RMR, CRR, who is the head of Denver-based Knight International Court Reporting. Knight has traveled extensively throughout Europe and the Pacific Rim — as well as to South America and parts of the Middle East — and explains, "Sitting on an airplane, typically in coach, for up to 14 hours for a flight to Asia is not as glamorous as it sounds. And dealing with the jet lag and the 16-hour time difference can make doing your job difficult on a good day."
Most of the traveling reporters interviewed for this piece stress that life on the road was something they had not really anticipated.
"For me, it just evolved," explains Sue Terry, RPR, CRR, Springfield, Ohio. "I had decided to do more hi-tech depositions, and because of that, I got involved in this one particular case, and it grew from there."
Terry explains that she travels exclusively domestically for her work, with much of her travel these days focused on regular trips from Ohio to the Washington, D.C., area.
But in the past, Terry says she traveled a lot more, including one case involving an Environmental Protection Agency Superfund site where she was on the road for 100,000 miles annually for five or six years straight.
"There were three other reporters doing the same thing on any given day," Terry says. For that work, the court reporting firm and its client picked up everything, including airfare, hotels, and meals. "Those cases are a bit harder to come by these days because of the expense tied to travel, but there are a few of them still out there."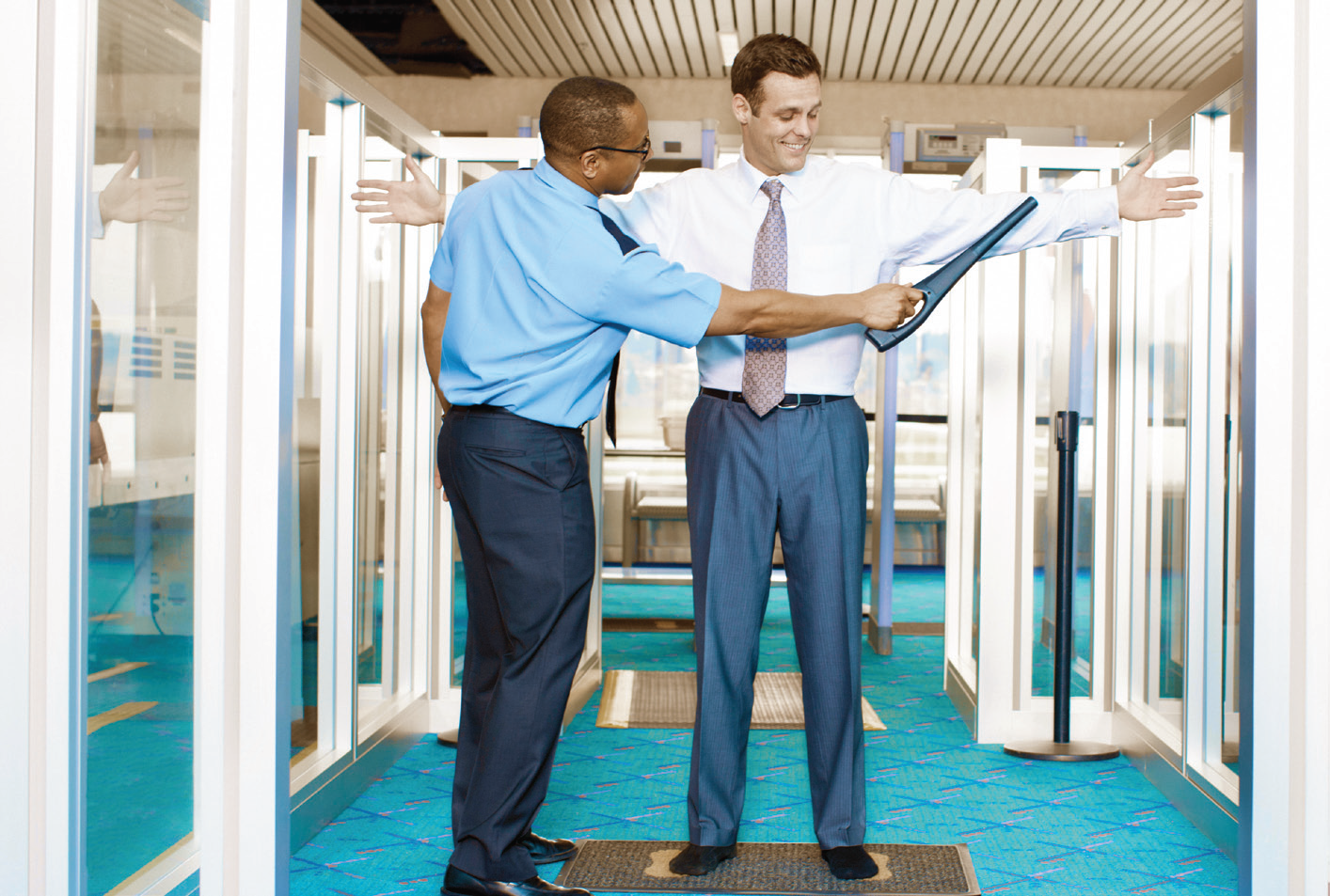 Realtime and hi-tech work
Terry has been able to get regular work far from her home base in large part because she takes assignments from multiple court reporting firms.
"I'm in a position now where I can pretty well cherry pick, saying I can take that case, or I don't want that case," Terry says. "One of the reasons I have been able to continue to travel and report is that I adhere to the unwritten rule of freelancers, which is don't approach the law firm about work. It's wonderful when the law firm does request you, and I'm thankful for that, but I never call them my client, and they really belong to the court reporting agency I work for."
Houston-based Mike Miller, RDR, CRR, president of Miller Reporting Group, is another reporter who got into travel for depositions primarily for the income opportunities rather than the chance to see exotic locales.
"It was never a goal early on, but around 2005, the Texas Legislature passed massive tort reform, and the ability to make a living at home kind of evaporated with that," Miller explains. "I then started looking where my skills would be most valuable and where the biggest supply of cases with the most copies and most realtime was taking place."
For Miller, that turned out to be international work, even though he freely admits his knowledge for foreign languages is limited to only a few words that could help him find a restroom or restaurant in another country. But he insists, "Language is no more a barrier than it might be if you're taking the deposition of a foreign-language-speaking doctor in your hometown."
Learning the ins and outs of local customs
Some local knowledge does help, Miller adds, especially when it comes to electricity and plugs for your machine in different countries. "Even with the proper gear, sometimes finding the right type of power supply for different electricity requirements can be a challenge," he notes.
There can also be the occasional challenge of dealing with custom officials at foreign airports, and Miller says he often has to explain as best he can with the language challenge what a steno machine is used for and that he has no plans to sell it while he's there.
"Some countries don't care, but there are places like Greece where you have to declare every item you bring in," Miller notes. "And when you're leaving, you better have every one of those items."
The reporters who do travel extensively — especially overseas — tend to know each other and regularly trade tips about locations as well as recommendations on jobs.
That being said, the life of an international court reporter can be a lonely one, so Miller says he appreciates cases where there's either a videographer or additional reporter working in a city with him. "For one case in Seoul, South Korea, we had six reporters and six videographers going full time, so we had this great group to go out to dinner," he says.
Miller and another Texas-based traveling reporter, Micheal Johnson, RPR, CRR, have also worked together, gathering depositions in relation to the enemy combatants still being held by the U.S. government at Guantanamo Bay on the island of Cuba.
Though limited in what they can actually talk about publicly, Johnson notes that he and Miller have done presentations on that experience at several state court reporting conferences.
Though it may seem like harsh conditions, court reporters are well taken care of at GITMO, Johnson says: "GITMO used to be a one-week stretch — now it's two- or occasionally three-week stretches. As the trials near, they're suggesting it could be months at a time."
Keep your equipment close
Like all traveling reporters, Johnson says the real key is making sure your equipment makes it to wherever you need to go.
"I carry all the equipment that's vital — such as my machine and other stuff that I absolutely have to have and can't get replaced anywhere if something happens — as carry on when traveling internationally," Johnson says. "I'll check the little stuff that I can replace. Most countries at least have an idea what the machine is for — or determine it's nothing that's going to alarm them—and send it right through."
Jodi Harmon, RMR, CRR, director of court reporting in Asia for Planet Depos, is one of the few reporters working internationally who came into court reporting looking for assignments in far-flung cities. "My two greatest passions were always reporting and traveling — the idea of combining the two of them was a no-brainer," she says.
Most of Harmon's work is in the Asia-Pacific region, but even with years of experience, she says she still likes to research every new location before she goes there. "I look up blogs and forums of expats living in the city I'm going to so I have the best of both worlds," Harmon explains. "That is, learn about the native/local culture from people who live there — and in English — and most importantly, learn of potential pitfalls and faux pas."
Harmon explains the reason American court reporters, rather than simply English language reporters, are in demand overseas is that many legal cases are eventually headed for the U.S. courts. "That why it's important to write American English as opposed to the British English used by British and Australian reporters," she says. "This can greatly affect word index and word search functions, e.g., criticize vs. criticise, analyze vs. analyse, legalize vs. legalise."
Working overseas can be an ongoing education, and most traveling reporters can point to at least one incident or misunderstanding about local customs. For Harmon, it came when she first began working in Japan and kept her habit of writing a small note, such as the date and name of the case, to herself on every business card she collected during a deposition process.
"I continued doing this my first full month of depositions in Japan until a local interpreter told me it's considered extremely rude and disrespectful to write on business cards there," Harmon explains. "These are things I now teach my clients."
Johnson says he also learned the hard way about local customs, including that giving someone the "thumbs up" signup is considered an insult in parts of Europe.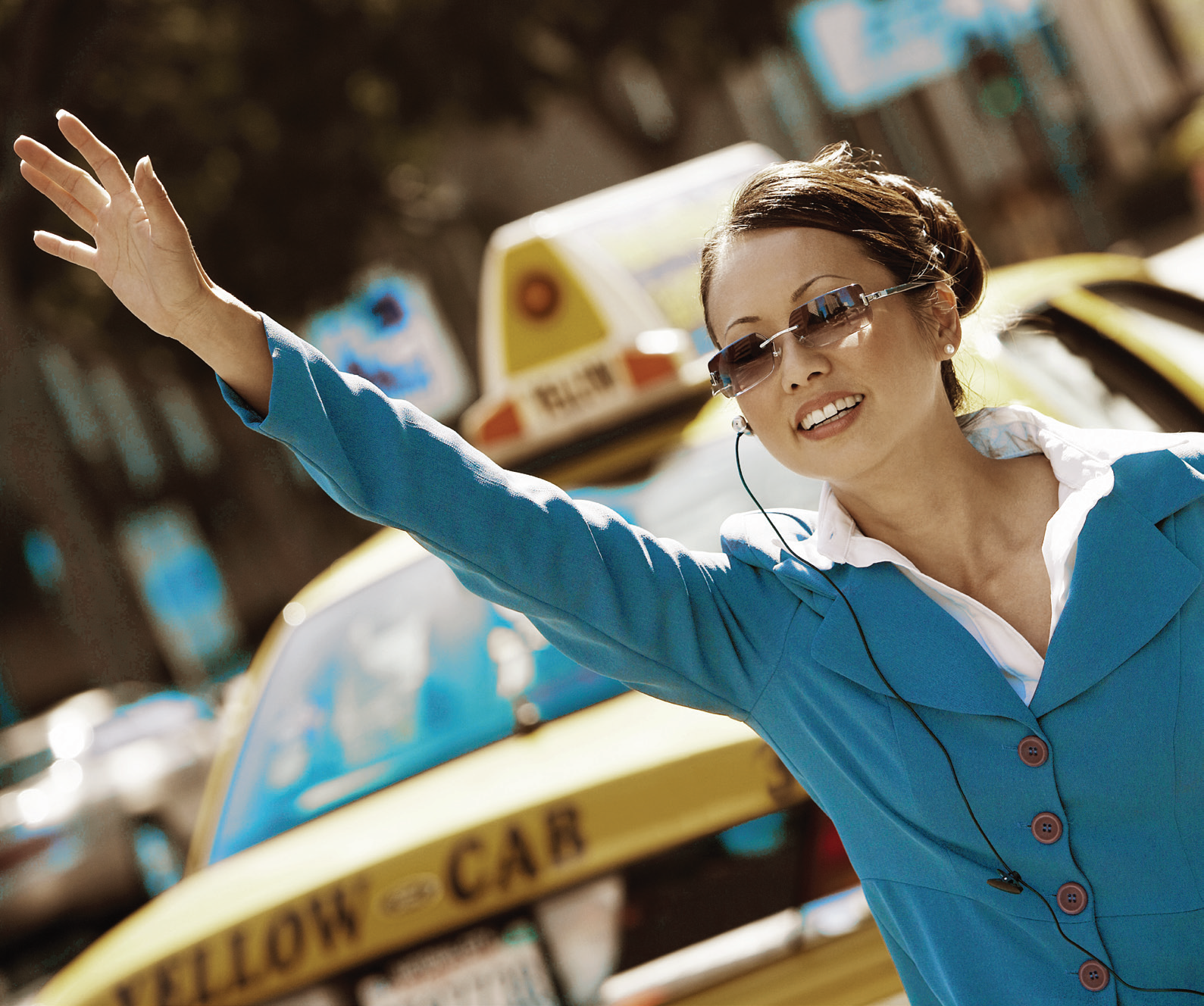 On your radar
But learning about different parts of the world can do a lot more than save you some embarrassment. Knight has been traveling overseas for reporting assignments since the late 1980s, specializing in very technical realtime assignments, and she stresses the importance of doing due diligence on every location before accepting an assignment.
"I have turned down work in countries that are experiencing political unrest — like Egypt or Lebanon," Knight says. "Just because they'll pay for your airfare and hotel costs does not mean you should accept every realtime assignment you are offered. You have to use common sense and be aware of what is happening in the world."
Knight also suggests that traveling reporters need to be tech savvy, explaining, "You need to become your own expert at troubleshooting, whether it's your own computer — hardware or software— or your realtime connections to an iPad or a computer. When you are experiencing technical difficulties halfway around the world with a 16-hour time difference, there is typically no help available."
Whether it's for domestic or international travel, one essential tool for any reporter who plans to be on the road a lot is the Transportation Security Administration's TSA Pre Check.
For a relatively modest $85 fee, applicants provide their biography and other background material and then receive a special clearance card, enabling them to go through a special line at U.S. security where they don't have to pull all their equipment out of their bags.
Knight says TSA Pre Check has solved some long waits at U.S. airports: "The bigger challenge is the security in other countries where they don't know what a court reporting machine is. You just need to leave yourself some extra time to go through security when returning home from other countries. The biggest tip would be to always be polite and be cooperative — that helps tremendously!"
Arguably the dean of traveling court reporters is Tom Crites, head of Tom Crites & Associates in Savannah, Ga., who has been traveling for depositions for at least four decades and can recount working in Iran before the U.S. Embassy was overrun and embassy staffers taken hostage in 1979 — the incident at the core of the recent Oscar-winning film Argo.
Crites says his transition to a globe-trotting court reporter came about initially from networking at court reporting conventions, which led to assignments providing transcripts of government hearings and eventually to a connection with attorneys in the maritime industry.
"Now, decades later, we go all over the world," says Crites, whose can tell you not only the best ways to get recording and videography to and from a foreign country, but also the best hotels to stay at while there. "I've been doing this for 50 years, and so I'm familiar with all the terminology for these cases," he says, adding, "The interpreters are always there, and in maritime legal cases, they all speak English."
But this is not run-of-the-mill work, Crites stresses, adding that he recently had one of his court reporters along with a videographer working in Turkey, who were then supposed to go on to the Ukraine.
"But we were told the videographer might get mistaken for a correspondent and there could be some danger, so we ended up turning down that work," Crites says. "I do a lot of work for governments around the world, and we have had situations where there are guards outside the deposition room. There are also countries where, if you bring some equipment in, it will be impounded, so you want to make sure you have several thousand dollars in your pocket to post bond for your equipment."
Though it lacks some of the excitement of international work, domestic travel for depositions can be equally as rewarding, both financially and personally. Michele Eddy, RPR, CRR, CRI, based in McLean, Va., started looking to travel for work simply because there was more demand for realtime in other markets.
Her advice is to think outside the box when traveling. "I once had a five-week trial in my own state, six hours from home by car, and the only hotel in town was booked," Eddy explains. "So I rented a house and furniture for those weeks, and it really worked out much better than a hotel because I had a kitchen and a washer/dryer."
But as exciting as the travel can be, this is still a business, so Terry stresses that along with making sure you are going to be legally permitted to work in another state or country, you also want to make sure your time is well spent.
"I always try to make sure there is substantial work while I'm there," Terry explains. "You don't really want to travel to do, for example, a morning doctor deposition with little opportunity for a transcript. So you have to set a minimum amount that you're going to make per day because these days, court reporting firms and attorneys are not going to cover the time you spend traveling."
For international work, reporters have to factor in that working with an interpreter may end up cutting into the amount of pages they'll normally get through in a day.
As for other tips for becoming a traveling reporter, Miller, for one, recommends making sure your home base is a major city with an airport that has plenty of direct flight options. He adds that he knows the flight schedule to Europe from Houston George Bush Intercontinental Airport by heart, which means he can agree to an assignment in the late afternoon and still make the last overnight flight to Germany.
Knight stresses that those reporters interested in global travel work should get every certification they can, especially their CRR for realtime. She also recommends doing as much networking as you can by attending court reporting conventions and being active in state and national reporting associations like the NCRA.
As far as the type of cases that lend themselves to travel, Harmon says that intellectual property is a legal field that spans the globe, while Crites points out that maritime law cases can require depositions in nearly every corner of the world.
But Terry suggests that traveling reporters have to not only be very good at their jobs, but also must be resourceful and flexible, noting that she once had to do back-to-back cases in different parts of the country, the first involving the intricacies of pig farming, while the second dealt with nuclear energy. She also got to work at Camp David, the Maryland retreat for U.S. presidents going back to Dwight Eisenhower.
While Terry couldn't talk about the circumstances of that work, she points out, "It just goes to show that our profession has no bounds when it comes to where you can end up."
David Ward is a freelance journalist. Comments about this article can be directed to jcrfeedback@ncra.org.