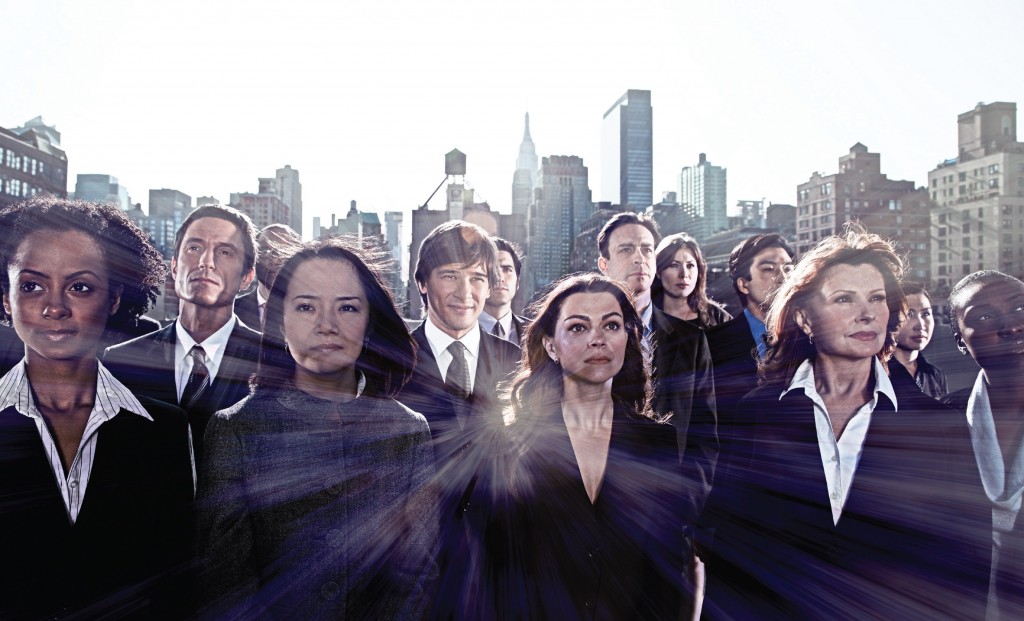 The New Markets Task Force has identified a significant opportunity for NCRA members to deliver realtime court reporting services in the legal, health care, and financial industries. Over the past several months, New Markets Task Force Chair Lisa DiMonte, RMR, CMRS, of Washington, D.C., and NCRA Immediate Past President Nancy Varallo, RDR, CRR, of Worcester, Mass., have worked with Donita Bourns Douglas, vice president of client success for InReach, a leading provider of continuing education management solutions headquartered in Austin, Texas. The company is the first and most widely used solution for bringing accredited continuing education online. In addition, InReach Continuing Education Solutions technology, services, and experience have helped hundreds of organizations, including bar and medical associations in Florida, California, Texas, and Ohio, expand their continuing professional education programs beyond in-person events. In fact, InReach, which also partners with NCRA to provide a third-party platform for hosting its learning catalog, has the capacity to reach three-quarters of the legal professionals in the nation.
Douglas works closely with InReach clients to improve the overall quality of their online educational offerings, including the design of course curriculum and the marketing of educational courses. This year, the company is focused on making its online education platform accessible to end users who are deaf and hard of hearing, with the use of realtime captioning for live webcast events. This lofty goal is quite timely given the fact that this year will likely see an overhaul of the Americans with Disabilities Act, meaning many InReach clients will be required to meet certain accessibility mandates while other clients may want to provide realtime captioning services simply because it makes good business sense to do so. In addition, since many state bar associations are viewed as quasi state agencies and as an arm of the court, their rules and regulations regarding accessibility may even be under greater scrutiny.
To meet this challenge, Douglas on behalf of InReach reached out to NCRA and the New Markets Task Force with a request to support their groundbreaking efforts by linking realtime court reporters with InReach's clients nationwide. Information about NCRA and live event captioning will be made available to InReach clients.
"InReach is excited to partner with NCRA to provide unprecedented member access to its programs," said Douglas. "Being able to connect our clients with NCRA members to provide captioning is the final, and so very critical, step in making this dream a reality."
NCRA members who hold the Certified Realtime Reporter, Certified Broadcast Captioner, or Certified CART Provider certifications and want to be considered by InReach for any available opportunities should contact Annemarie Roketenetz, NCRA's Assistant Director of Communications, at aroketenetz@ncra.org. All qualified applicants will be included on a list that will be continuously updated and compiled on behalf of InReach.
New Markets Task Force hosts firm owners' roundtable
The New Markets Task Force replaced its regular monthly meeting in October with a roundtable discussion held at the 2014 STAR Convention in San Diego. A special thanks to Christine Randall and STAR for providing the meeting room space and breakfast at no charge. Approximately a dozen firm owners from around the country joined several New Markets Task Force members in a discussion that led to a number of innovative ideas for expanding services, as well as sharing information about new business models already proving to be successful. Below is a brief roundup of the highlights of the discussion.
Board room rentals
Several firms reported that renting board rooms in their facilities has proven to provide a more economical option for groups seeking a neutral meeting place. The rental rooms provide space for such groups as unions holding management meetings and mediators for family law and personal injury cases. The key selling points are: 1) they are more affordable than a hotel or executive office space; 2) they offer food and beverage service; and 3) they are more flexible and/or have lower cancellation fees. This added service has also been successful in generating referrals from the participants.
Coordinating services for a charge
Some court reporting firms have begun offering services that coordinate a mutually convenient date and time for parties involved in mediations, arbitrations, or depositions after recognizing that attorneys often become frustrated with the time demands involved in trying to coordinate such meetings themselves. Using a court reporting firm for this service often increases cooperation among parties since the scheduling is being administered by a neutral party. The result has been a reduction in cancellations and an increase in new business.
Some firms have also begun reaching out to expert witnesses who frequently testify, offering the use of their space for depositions either in person or via videoconference or mobile videoconference. The expert witnesses benefit from the consistency and continuity of working with the same agency and a favorite court reporter. The law firms save time related to finding a qualified court reporter and location and save money when alternative solutions are offered to attend remotely. Firms offering these services have reported an increase in the number of depositions being taken within their facilities.
Videotaping and transcribing
One firm reported that it is working with its local state bar association to videotape and transcribe the oral veterans histories of its attorney members. The cost for the videos and transcripts are paid for by the state bar association, which funds the effort through donations made by members. The videos and transcripts are then housed in the law library.
All roundtable participants agreed that providing videotaping and transcription services in areas outside of the traditional legal arena offered a huge potential new market with unlimited opportunities.
Another firm reported that it has partnered with parents of children who are hard of hearing and advocate for CART and/or captioning services and suggested it might be advantageous to reach out to attorneys who represent members of the deaf and hard-of-hearing community to offer such services.
Other potential areas of opportunities:
Reporting on conventions and corporate board meetings
Reaching out to local convention centers to identify which organizations are scheduled to hold events
Contacting sporting venues to offer captioning of public service announcements and rulings by officials on the field
Captioning gala and charitable events or country club meetings and events at hotels for attendees who are deaf and hard of hearing
Contacting state bar associations and other organizations to offer CART and/or captioning services for online continuing education for the benefit of members who are deaf and hard of hearing
Videotaping continuing education seminars and providing transcriptions to other industries, such as accounting, science, technology, architecture, and even roundtable discussions
Other issues discussed
Participants in the New Markets roundtable also discussed the issue of billing methods and noted that when working with clients outside of the traditional legal arena, a flat-fee formula might be more agreeable since these types of clients are less likely to understand billing by the page as related to transcripts. It was also noted that for many new clients, knowing the cost up front provides some level of comfort.
Roundtable participants also agreed that to help set the stage for success when entering into a nontraditional area, guidelines should be established beforehand, including requesting the presenter's comments prior to the assignment and establishing guidelines for the speakers or moderators to ensure the reporter can accurately capture what is said.
About the New Markets Task Force
NCRA's New Markets Task Force was established by NCRA's 2013-2014 President Nancy Varallo. The group's charges include establishing goals and objectives to identify new and underserved markets that offer potential opportunities for the court reporting and legal videography segments of the profession to provide services. As part of the charge, the task force hosted a session at NCRA's 2014 Firm Owners Executive Conference to explore new opportunities and is currently working with two graduate-level intern students to conduct market research and analysis related to potential new markets. The findings of the research are expected to be released later this year. The task force is also working to develop new resources designed to allow NCRA's membership segments to better position themselves or better market themselves on a local and national basis to consumers of their services.
Members of the New Markets Task Force include:
Chair
Lisa DiMonte, RMR, CMRS, Washington, D.C.
Members
Adam Friend, Livingston, NJ
Pat Graves, RDR, CRR, CCP, Monument, CO
Adam Miller, RPR, CRI, CLVS, Middletown, DE
Dax Parise, CLVS, Pittsburgh, PA
Christine Randall, RPR, Bakersfield, CA
Teresa Rider, RPR, CRR, Vancouver, WA
Cregg Seymour, Baltimore, MD
Kim Tindall, RPR, San Antonio, TX
Bill Weber, RDR, CRR, Bethel Park, PA
Board liaisons
Nancy Varallo, RDR, CRR, Worcester, MA
Rick Levy, RPR, Miami, FL