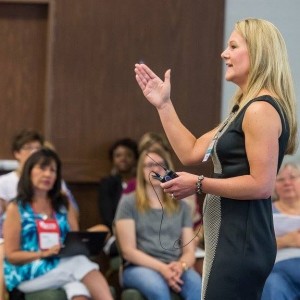 NCRA has issued a call for presentations for its 2016 Firm Owners Executive Conference, being held April 17-19 in San Juan, Puerto Rico, and the 2016 NCRA Convention & Expo, which includes the CLVS Conference, being held Aug. 4-7 in Chicago, Ill.
Court reporters are constantly looking to improve their skills and knowledge, which means that NCRA is always on the lookout for seminar presenters and article authors. Presenting at an NCRA event provides members a chance to share their professional knowledge and technology skills with other professionals from around the country. Contributing this kind of content to NCRA is also a great way to get exposure among the court reporting community and to make new connections with fellow professionals, all while giving back to this great profession.
"It is important to share your experience, good or bad, as we are always learning from each other," says Deanna P. Baker, RMR, a broadcast captioner from Flagstaff, Ariz., and a member of NCRA's Education Content Committee. "I think it's a benefit for others to hear from people who are actually doing the same job you are doing on a daily basis; it makes it much easier to relate to the topic," adds Baker, who has presented at numerous NCRA events.
In some cases, a small stipend or speaking fee may even be available. Once you've completed the online call for presentations form, NCRA staff members will keep the submission on file and contact you if and when an opening becomes available.
For all the latest information about NCRA's 2016 events, visit NCRA.org/meetings.