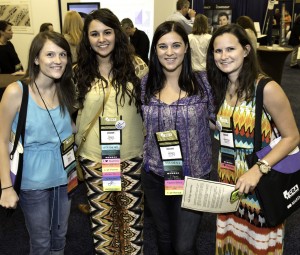 NCRA is seeking sponsorships for 300 court reporting students who want to join the association and is calling on all members to support the profession's future by donating.
For many students, typical daily expenses combined with the cost of tuition make joining NCRA difficult. Often when students choose which bills to pay first, membership in NCRA falls to the bottom of the list, despite the fact that being a part of the national association provides numerous resources such as access to professionals for support and other benefits that can help lead to professional success.
"As a former court reporting student, I can appreciate the struggles of being in school. As a firm owner, I know how vital our survival is as we need more reporters to enter our profession to keep up with the growing litigation needs and vacancies that will be created by retiring court reporters. Without supporting students in the various ways they need, I feel we are only shooting ourselves in the foot," says Rick Levy, RPR, a member of NCRA's Board of Directors and a managing partner with First Choice Reporting & Video in Miami, Fla.
Levy, who has donated student sponsorships a number of times, says that court reporting school was one of the most challenging times in his life, and he is thankful he had the support of family members who were already in the court reporting profession.
"I was fortunate that I had a great support group and some very influential mentors when I was starting my court reporting career. It is because of my past that I feel so strongly in supporting our future court reporters in any way possible whether it is by moral support, financial support, or just professional mentoring. I urge my wonderful colleagues to sponsor students as well if they are able. Our future depends on court reporting students."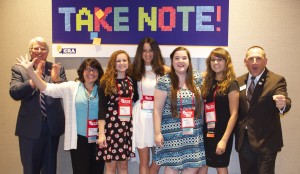 Student sponsorships cost $65 each and will cover membership costs for the remainder of 2015 through 2016. To assist new professionals, NCRA also provides a graduated cost to help assist students just out of school with maintaining their membership.
NCRA member Bobbie Barrett, RPR, CMRS, owner of Orange Legal in Orange, Fla., recently donated to NCRA's student membership program because of her love of the profession. "If you love this profession and love all the exciting and personal growth it has afforded you, give back that same gift you received by giving generously to our future — the students."
Funds raised beyond what is needed to cover the memberships of the current waiting list of 300 students will be used for additional students who want to join as a rolling program. More information about how to sponsor student members is available at NCRA.org/StudentSponsor.