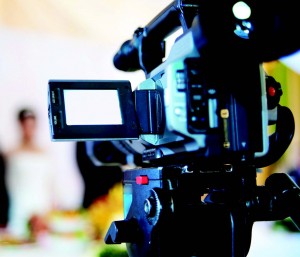 Registration is now open for NCRA's 2016 CLVS Spring Event taking place at the Association's headquarters in Reston, Va., March 11-13. The three-day seminar, led by some of the best and brightest in the legal video profession, provides candidates for the certification with experience in video recording depositions and courtroom proceedings with a skill level that is in accordance with accepted Rules of Civil Procedure. Space for the CLVS Seminar is limited to 25 spots.
"If you want to be seen as a professional in any endeavor, you must first become familiar with the rules, regulations, and customs of that profession," said Gene Betler, CLVS, Huntington, W.Va., chair of NCRA's CLVS Committee. "Second, you must test yourself against the industry rules and standards and pass. Obtaining your CLVS certification shows not only yourself but others as well that you have met those goals."
Candidates for NCRA's CLVS certification are required to complete a three-step process that includes attending the CLVS Seminar, passing a written knowledge test, and passing a hands-on production examination. Steps two and three can be taken in any order once step one is completed.
An Experienced Track is also being offered at the Spring CLVS Event. Experienced legal videographers who qualify will have the opportunity to attend only the mandatory Saturday session of the seminar followed by the CLVS production test on Sunday.
NCRA's CLVS Council is comprised of a group of experienced legal videographers who volunteer their time and share their real-world experience when leading the CLVS Seminar. Their vast experience provides a huge benefit to the candidates who attend. Participants in the CLVS Seminar also experience valuable networking opportunities that can very often lead to future job assignments.
"The networking aspect of attending the seminar cannot be overstated. I still obtain information and ideas and network jobs with those that I have met at my initial class," said Betler. Candidates also learn the latest about new hardware and software, as well as how changes within the industry can impact the end product, said Betler. "Just think in the last few years we have gone from VHS to DVD to thumb drives to cloud based to live streaming."
"As a seasoned video professional, I found video depositions to be a unique area of video production with special rules and procedures. These rules are necessary to learn and be aware of at every deposition," said Brian Clune, CLVS, San Anselmo, Calif., a consultant to NCRA's CLVS Council.
"NCRA provides the education and guidance needed to be successful and avoid critical mistakes. It is the first step to becoming a competent professional legal videographer. This is an opportunity to receive a large volume of critical information which is all condensed into one long weekend of learning," said Clune.
For more information about NCRA's CLVS Certification or to register for the upcoming seminar, visit NCRA.org/meetings, or contact Angie Ritterpusch, Assistant Director ofProfessional Development at aritterpusch@ncra.org.