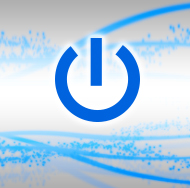 NCRA's Technology Committee rounded up a group of tech-related articles that focus on how technology can help the legal industry.
In a post on the American Bar Association site, Jeffrey Allen and Ashley Hallene offer a guide for choosing a desktop, including why a desktop is still valuable in today's mobile world, tips on budgeting, focusing on key features, and warning signs that it's time to replace a computer.
In Above the Law, Keith Lee talks about the importance of being smart about technology, especially when it comes to choosing new technology with prudence and following telephone etiquette even while being mobile.
In Legal Productivity, Tim Baran recommends the tools that law firms need to go paperless. The list, which includes specific brands, covers scanners, shredders, document storage, note taking, password management, and dual monitors.
A second piece by Tim Baran covers apps and services that, according to the article, "will help to optimize the day-to-day management and growth of your practice." The apps and services are broken down into categories: customer/client relationship management, communications, content, document storage, e-discovery, marketing, practice management and finances, note taking, productivity, services, and social media.