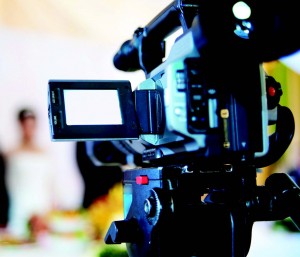 By Natalie Dippenaar
In conjunction with the Certified Legal Video Specialist (CLVS) Fall Event, held at the NCRA offices in Reston, Va., NCRA's CLVS Council launched an exciting and long-planned project. Rather than offering training to prospective CLVS candidates, NCRA and the council members opted to spend the weekend capturing the contents of the seminar with the goal of bringing the majority of the three-day program online. Typically, the CLVS Council travels two or three times a year to offer the three-day seminar and production exam testing required for the CLVS certification.
With this in mind, the National Court Reporters Foundation offered space in NCRA headquarters as a production studio. Brian Clune, CLVS; Jason Levin, CLVS; Gene Betler, Jr., CLVS; and Bruce Balmer, CLVS, presented and captured topics as diverse as what it means to be a legal videographer, the components of a deposition recording system, the CLVS Code of Ethics, and the CLVS Standards for Video Depositions, as well as applicable Federal Rules of Civil Procedure. The project is still in its infancy, but NCRA plans to make the online version available by early to mid-2017.
The weekend concluded with a number of candidates taking the production exam. For some, it was the culmination of their studies and will result in them becoming newly certified, while for others it was the second step as they prepare to take the Written Knowledge Test in January 2017.
Natalie Dippenaar is NCRA's Professional Development Program Manager. She can be reached at ndippenaar@ncra.org.