The following reporters and captioners will be speaking as part of the student track at the 2017 NCRA Convention & Expo. The event will run Aug. 10-13 in Las Vegas, Nev.
Read the sessions descriptions here.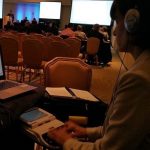 Dee Boenau, FAPR, RDR, CRR, CRC
Dee Boenau is a realtime captioner and a convention reporter. She entered the profession in 1992 as a freelance deposition reporter and then entered the fields of realtime captioning in 1995 and convention reporting in 2000. Since 2001, she has won the Realtime Contest twice, placed 2nd six times, and 3rd three times. In addition, Boenau placed 2nd in the Intersteno Speech Capturing Competition in Paris in 2011 and 2nd in the NCRA Speed Contest in 2013.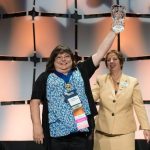 Jo Ann Bryce, RMR, CRR
Jo Ann Bryce has been a reporter for 42 years. She is a Registered Merit Reporter, Certified Realtime Reporter, California Certified Shorthand Reporter, and Federal Certified Realtime Reporter. She is currently an official reporter for the Northern District of California federal court in San Francisco. Bryce is a five-time National Realtime Champion, and at the 2014 NCRA Convention & Expo in San Francisco, she won both the National Speed and Realtime Contests. In total, she has five gold medals.
Linda S. Christensen, RMR, CRR, CRC
Linda S. Christensen is a graduate of Stenotype Institute of South Dakota. She lived 15 years in the beautiful state of Washington, enjoying life as both a freelancer and official. In 1998, she moved to the desert of Arizona and continued freelancing until 2007, when she transitioned into a varied career including CART, sports reporting, legal reporting, and transcribing. As a sports reporter, Christensen travels the world roughly 25 weeks a year covering professional tennis and golf events. She enjoys mentoring students and speaking at state seminars on the many different jobs within the fabulous skill of stenography. When Christensen is not tapping on her Luminex, you can find her in a botanical garden somewhere in the world or babying her own citrus trees and flowers in her Central Phoenix home and garden.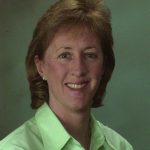 Marybeth Everhart, RPR, CRI
Marybeth Everhart has been reporting since 1980 and writing realtime since 1992. She has been a freelance reporter in the Baltimore-Washington area; an official reporter in Brisbane, Australia; provided CART services to such organizations as Self Help for Hard of Hearing People and the Neurofibromatosis Foundation; captioned for Gallaudet University; managed a large, multi-office freelance firm; taught court reporting at all levels; and trained on numerous CAT systems over the years. She has been a certified advanced trainer for Eclipse since 1994 and has presented hundreds of seminars and trainings on dozens of Eclipse-related topics.
Everhart is now the national marketing manager for Realtime Coach and works closely with reporting schools, firms, and court systems to increase speed and improve accuracy for students and working reporters. She has served as a member of the NCRA Future Group, the NCRA Reporter Education Commission, the Council on Approved Student Education, and the Maryland Court Reporters Association Education Committee. Everhart currently serves as a contributing editor to the JCR (Journal of Court Reporting) and the Eclipse Users Group Newscache.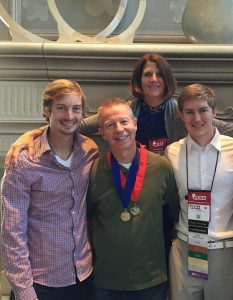 Frazier Family: Tami Frazier, RMR, CRR; Clay Frazier, RMR, CRR; and Chase Frazier, RMR, CRR, CRC
Ron Cook, FAPR, RDR, CRR, CRC
Tami Frazier, proud mom of Clay and Chase Frazier, has been a court reporter in California Superior Court for 36 years. Her love for the profession helped convince Clay and Chase to become court reporters as well.
Clay has been a deposition reporter for eight years, and Chase has been a CART captioner for two years. All three love competing with each other in speed and realtime contests, which is where they met Ron Cook.
Ron Cook has been a deposition reporter for — well, if you ask Tami, since the steno dinosaurs roamed. (He occasionally gets her back by calling her "Mom.") Cook owns his own deposition agency in Seattle, Washington. Cook won the 2016 NCRA Realtime Contest Q&A leg and was one error away from being crowned the 2016 NCRA Realtime Champion.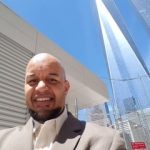 Rich Germosen, RMR, CRR
Rich Germosen is a Certified Realtime Reporter with more than 24 years of experience covering high-end realtime assignments nationwide, especially in New York City, New Jersey, Philadelphia, and Washington, D.C. He holds the NCRA Realtime Systems Administrator certificate. Germosen has consistently qualified in the NCRA National Speed and Realtime Competitions from 2012 through 2016. In 2016, Germosen also received a 3rd place medal in the Deposition Reporters Association Realtime Contest in the 190 wpm Q&A.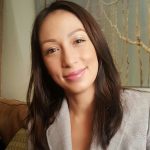 Cheryl Haab, RPR

Cheryl Haab is a freelance court reporter in Westminster, California. Originally from Canada, she migrated south in the year 2000 in search of a warmer climate and is now happy to call Orange County her home. Haab has served on the Board of Directors of the Deposition Reporters Association (DRA) since 2012, first as secretary-treasurer, followed by several terms as district director, vice president, and now president-elect.
Haab has served as chairperson of DRA's Student Committee, and she currently serves in a consulting capacity on DRA's legislative and financial committees, as well as being editor-in-chief of the association's quarterly publication, the Deposition Reporter. She has also represented the DRA on the national level at several events across the country, including noteworthy leadership, legislative, and strategic planning conferences in Denver, Atlanta, San Francisco, and Washington, DC. She has had her writings published in the JCR (Journal of Court Reporting) and recently appeared in the award-winning court reporting documentary For the Record. Haab most recently served as co-chair of NCRA's New Professional Committee. In August of 2015, Haab was the recipient of Bryan University's first Alumni Award for Outstanding Career Achievement.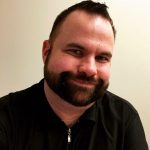 Mike Hensley, RPR
Mike Hensley is a new reporter with one year of experience in handling deposition, arbitration, and court settings for live and teleconference communication methods. He has experience working with both boutique-style firms and international firms. He is currently serving on the NCRA New Professionals Committee.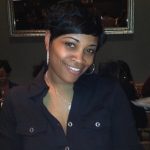 Charisse Kitt, RMR, CRI
Charisse Kitt has been a court reporter for 24 years. She has worked in the New York Supreme Court, the Eastern District of New York Federal Court, and Fulton County Superior Court (Atlanta, Georgia). Kitt is a Registered Merit Reporter, Certified Reporting Instructor, Certified Shorthand Reporter, and Federal Certified Realtime Reporter. Kitt currently serves as a board member for the New York State Court Reporters Association.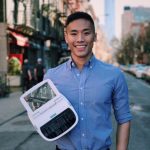 Stanley Sakai, CRC
Stanley Sakai is a 28 year-old Certified Realtime Captioner and Certified Shorthand Reporter from Seattle, Washington. He began teaching himself stenography as a faster way to take notes while obtaining his degree in linguistics from the University of Washington. In 2013, he relocated to New York City where he now lives and works as a freelance and CART captioner, offering realtime services in English and Spanish. Sakai is also a hobbyist programmer and uses his coding skills to contribute to projects like Aloft, a caption-streaming app he began in 2015, and Plover, an open-source steno translation engine. Sakai maintains an active Web presence, producing YouTube content and publishing blog posts about various steno-related topics.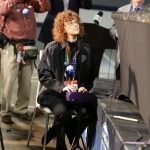 Jennifer Schuck, FAPR, RDR, CRR, CRC
Jennifer Schuck graduated from MacCormac College, Elmhurst, Illinois, in August 1993. She did judicial reporting until 2003. That fall, Schuck had the opportunity to receive training to become a captioner. In December, she left her freelance reporting position full time to start her transition into captioning. Currently, Schuck primarily provides on-site CART in the educational and corporate setting as well as travels for CART jobs. She provides remote CART and does some broadcast captioning as well. She has served as chairperson of the NCRA CART Community of Interest Committee, co-chair of the CART Ethics Taskforce, a member of the NCRA Realtime Certification Committee, and chair of the Arizona Court Reporters Association's CART committee.
Some of her achievements include the Arizona Court Reporter Association's Distinguished Service Award in 2012, the Hearing Loss Association of America's Chapter Professional Award in 2011, and 4th place overall in the NCRA Realtime Competition. However, her highest achievement was placing 3rd in the realtime competition at the Intersteno Congress in Paris in 2011 and Budapest in 2015. Schuck was inducted as a Fellow of the Academy of Professional Reporters at the 2016 NCRA Convention & Expo in Chicago.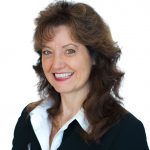 Melanie Humphrey-Sonntag, FAPR, RDR, CRR, CRC
Melanie Humphrey-Sonntag has lived and breathed reporting since she discovered the profession as a junior in high school. It's the only career she's ever had, and in her more than 35 years of reporting, she has worked as an official, freelancer, firm owner, and occasional CART captioner. She's a Registered Diplomate Reporter, Certified Realtime Reporter, Certified Realtime Captioner, and Fellow of NCRA's Academy of Professional Reporters. She's served on many committees and boards, including as president of the Wyoming, Colorado, and National Court Reporters Associations. She's a perennial contestant in state and national speed and realtime contests, having placed as high as 2nd in NCRA's Speed Contest on two occasions and won the Colorado and Illinois contests numerous times. She's given seminars to students, reporters, vendors, and the public since 1993. She currently serves on the Advisory Board for MacCormac College, the nation's oldest reporting program. In 2015, Humphrey-Sonntag transitioned to Planet Depos, an international reporting firm, and she's now a full-time realtime reporter in their Chicagoland branch, where she loves interacting with attorneys in the field and reporting varied and interesting cases.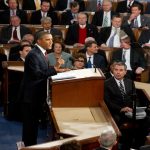 Joe Strickland, RPR, CRR, CRC
Joe Strickland has been a reporter since 1990. He was a closed captioner for KVIA in El Paso, Texas, and a freelance reporter in the Washington, D.C. area. In 1993, he joined the U.S. House of Representatives as an official reporter. During his 22 years with the House, he served as an official reporter to house committees, an official reporter of debates, deputy chief reporter, and 10 years as chief reporter, supervising a 43-member staff. He has reported the State of the Union addresses of Presidents Clinton, Bush, and Obama. Strickland retired from federal service in 2015 and is again a freelance reporter in Washington, D.C.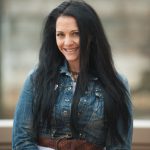 Jessie Waack, RDR, CRR
Jessie Waack has been a freelance reporter for 20 years. After graduating from Lakeshore Technical College in Cleveland, Wisconsin, she worked for 17 years in Milwaukee as a staff reporter. From there, she moved to San Francisco, California, for two years. After that, she moved to New York City where she has continued working as a freelance reporter and building her own clients. Waack has attained her Registered Diplomate Reporter, Certified Realtime Reporter, and Realtime System Administrator certifications. Waack also holds the California Certificate in Realtime Reporting, and the New Jersey Certified Court Reporter, New York Realtime Court Reporter, and New York Association Certified Reporter certifications.
Doug Zweizig, RDR, CRR
A 1989 graduate of Central Pennsylvania Business School (now Central Pennsylvania College), Doug Zweizig earned his associate's degree and moved from a small town to Philadelphia where he began work as a freelance court reporter. Initially covering car accidents and workers' compensation matters, he later began covering medical malpractice, public hearings, etc. A limited amount of CART work was interspersed in those years, something he found most rewarding.
In 2001, Zweizig began as an official court reporter in the Court of Common Pleas in Philadelphia. He covered a wide range of work: drug cases, assaults, and especially homicide trials. On the civil side, he covered medical malpractice, mass tort pharmaceutical cases, construction, and discrimination. After many rewarding years there, he accepted a position in the United States District Court for the District of Maryland, where he's currently working. There he handles criminal matters, including large drug conspiracies, racketeering, bank fraud, and occasionally a murder trial. On the civil side, he covers patent cases, maritime, discrimination, etc. Zweizig has several medals in speed and realtime contests, winning the National Realtime Contest in 2006 and 2015.