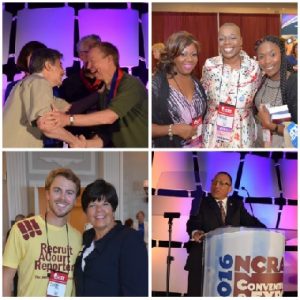 Join your peers, make new friends and contacts, and participate in educational sessions that will boost your confidence and knowledge of the profession. Attend the 2017 NCRA Convention & Expo taking place Aug. 10-13 at the Planet Hollywood Resort & Casino in Las Vegas, Nev., and don't miss a minute of the magic.
This year's Premier Session will captivate participants like no other NCRA has offered when keynote speaker and Las Vegas icon Steve Wyrick, known as the Daredevil Magician, motivate the audience as he shares personal insights to his success sprinkled with a touch of magic.
"I am so excited about the opportunities and events at this year's Convention & Expo," said NCRA President-Elect Christine J. Willette, RDR, CRR, CRC, a freelance court reporter from Wausau, Wis. "We have scheduled a keynote speaker dedicated to sharing with audiences how he uses the power of magic, both on and off the stage, to find success in all aspects of his life. It is sure to be a memorable experience you don't want to miss. We also have a packed schedule of informative and innovative sessions designed to bring the latest in trends and new developments across the profession to participants' fingertips."
"You don't want to miss the largest gathering of your peers and the most extensive networking and learning event of the year. Embrace the magic at your fingertips," she added.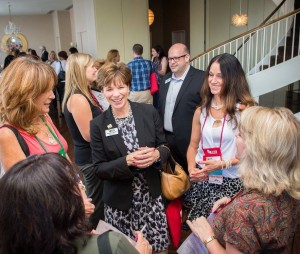 Other highlights of the 2017 Convention & Expo include the installation of NCRA's 2017-2018 Board of Directors, the winner of the Distinguished Service Award, the results of the national Speed and Realtime Contests, the announcement of scholarship and grant recipients, and top-notch speakers addressing the topics and issues relevant to today's court reporters, captioners, legal videographers, students, and school officials.
Some of the educational session highlights include:
Finding Your Voice: How to Take Control of Your Environment with Nancy L Bistany, RPR; Lisa A Knight, FAPR, RDR, CRR
Fast, Faster, Fastest with Kelly Bryce Shainline, RPR, CRR; Keith Lemons, FAPR, RPR, CRR; Jason Meadors, FAPR, RPR, CRR, CRC
Preserving the Profession: How to Promote and Spread the Word with Jonathan Moretti, CLVS; Darlene Caiazzo Sousa, RPR; Doreen Sutton, FAPR, RPR; Erminia Uviedo, RDR, CRR, CRC
Transitioning from Judicial Reporting to CART/Captioning with Steve Clark, CRC; Cary Colt Payne; Kelly D'Amico, RPR; Heidi Thomas, FAPR, RDR, CRR, CRC
A Toolkit for the New Professional with Kensie Benoit; Karen L Tyler, RDR, CRR, CRC
There will also be a Steno Speed Dating session, the CRR Boot Camp, CRC Workshop, numerous networking receptions, numerous vendors, the NCRA membership, NCRF, and NCRA PAC booths, and more.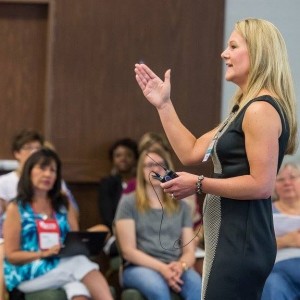 Don't miss the savings on lodging at Planet Hollywood Resort & Casino, the host hotel for the 2017 NCRA Convention & Expo in Las Vegas, Nev., happening, Aug. 10-13. July 4 is the deadline to register to stay and qualify for the special room rates secured by NCRA. Register before the July 4 deadline to be automatically entered to win one of two full refunds of your entire registration to the event. Also, attendees who register to stay at Planet Hollywood on Friday and Saturday nights are eligible for free breakfast and to win one of six new Kindle Fire tablets in a giveaway. Don't miss the magic of the 2017 NCRA Convention & Expo and the big savings on room rates and convention registration rates. Hurry, register now before the savings disappear. For more information or to register, visit NCRA.org/convention.