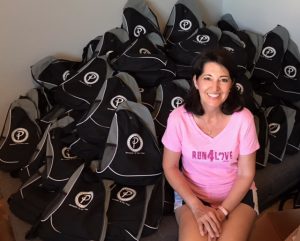 Students attending the 2017 NCRA Convention & Expo in Las Vegas, Nev., are in for a treat. Firm owners have come together to donate some exciting swag. Doreen Sutton, FAPR, RPR, Chair of NCRA's Student Committee, has been hard at work collecting donations. Sutton tells Up-to-Speed, "There are all sorts of fun goodies in the bag that I hope the students will have fun with." (You might even find a pen in there!)
Attending a national convention is often the highlight of a student's educational career. It provides not only an invaluable learning experience, but also an unparalleled opportunity for networking. "When I was a student," recalls Sutton, "just the privilege of speaking to a reporter or going to lunch was memorable." And being able to leave the conference with a souvenir, something tangible, is priceless.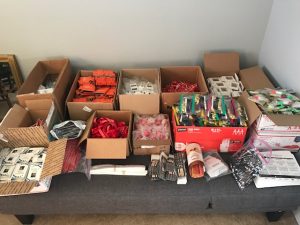 The Student Committee has firm owners to thank for those souvenirs. The committee sent out emails requesting donations, and the response was swift and generous. "The swag items are a wonderful combination and filled up our amazing bags, also donated," says Sutton. "The bags themselves are awesome and will be great for future uses." Students lucky enough to attend the conference will head home with fond memories, a few more contacts, and some special souvenirs!
NCRA and the Student Committee would like to thank the following donors for their contributions to this year's student swag bags:
AWR & Associates
Canyon State Reporting
Chris Willette, RDR, CRR, CRC
CompuScripts
Connor Reporting
CRC Salomon
Debbie Dibble, RDR, CRR, CRC
Doreen Sutton, FAPR, RPR
Doris O. Wong & Associates
LNS Court Reporting
Marjorie Peters, RMR, CRR
Orange Legal
Paradigm Reporting
Phipps Reporting
Pittman Stenography
Planet Depos
Schmitt Reporting
Sousa Court Reporters
The Varallo Group
Tiva Wood, FAPR, RDR, CMRS
Toby Feldman
U.S. Legal Support