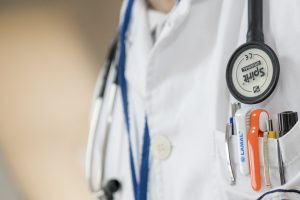 Determining the right health care plan can be complicated, but help is available for NCRA members. NCRA has established a relationship with Mercer Marketplace, which makes an insurance solution available to members from the insurance agent and broker GetInsured. The open-enrollment deadline for health insurance, as required by federal law, is Dec. 15.
Members don't have to examine each plan one by one because GetInsured considers all the available ACA-compliant health plans in their area and scores them by what individuals consider important:
Overall suitability
Monthly cost
Estimated out-of-pocket expense (e.g., deductibles and copays)
Which services are covered
Which doctors participate
Members can even narrow their coverage choices based on what matters most, whether it's frequency of doctor visits, the number of prescriptions used, or other factors.
Comparing plans takes only minutes, and NCRA members pay nothing to use the online tool. Members are under no obligation to purchase anything, although they can secure coverage during the same online session (depending on where they live) or by calling the licensed GetInsured customer service agents at 866-454-6479.
Health insurance through Mercer is one of the many benefits that NCRA members can take advantage of. If you need insurance, don't miss the Dec. 15 open-enrollment deadline.