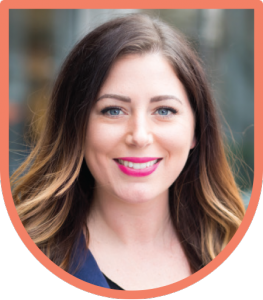 Freelance court reporter
Currently resides in: Tacoma, Wash.
Member since: 2008
Graduated from: Bates Technical College
Theory: Phoenix Theory
JCR | Why did you decide to earn an NCRA certification?
OHMAN | After a few years working as a court reporter, I really hit my stride and had a lot of confidence in my ability. I wanted my credentials to reflect that! I passed the RPR in 2014 and, to this day, when I look at my business card and see my credential, I have such a sense of accomplishment! It was also important to me to get my NCRA certification so my peers and firms knew that I was competent and that they could trust me to do a great job for them.
JCR | How has certification helped you professionally?
OHMAN | Obtaining my RPR gave me personal confidence to take on more complex cases. I remember being asked to take on a pharmaceutical case with around 15 attorneys. My immediate response was to run for the hills. Then I paused, remembered I am not only state-certified but nationally certified. I said yes, I did great, and I was happy I did it. I've gained so much more experience by remembering that I'm an RPR, I'm capable, and I am just saying yes to the complex cases.
JCR | Have you gotten a job specifically as a result of your certification?
OHMAN | Absolutely! Before my RPR credential, I got assigned and asked to do a lot of personal injury and family law work, which I actually really enjoy. But it's easier work. After my RPR, that's when I started getting into medical malpractice, maritime, asbestos, and so on! Yes, it's more challenging, but it's usually much more lucrative. I think having an NCRA certification definitely puts you at the top of the list when firms are looking for reporters to represent their company.
JCR | What would you say to encourage others considering  professional certification?
OHMAN | Go for it! You will never regret getting a new certification. We are professionals, and we have a serious job to do. Getting those credentials and doing your CEUs will only help you learn, achieve, and ultimately make more money!
JCR | What has been your best work experience so far in your career?
OHMAN | I've had the chance to meet a few famous folks, which was of course so fun! I've had the chance to travel out of the country, which was of course so fun! But I think my best moment was when I did a five-hour doctor asbestos deposition only to learn at the end they wanted a rough draft and I didn't panic. I said, "No problem," and I was able to hand it over right then and there. That was my "wow" moment, that I'd become the court reporter I had always looked up to.
JCR | What surprised you about your career?
OHMAN | Oh, the things you learn! It's really neat to get to hear about a veteran's experience in Vietnam one day and then hear about how high-rises are constructed the next and then the next day you learn about how to start a franchise. You get to peek into so many worlds and learn about so many different topics. It fascinates me!
JCR | Is there something else you would like to share about yourself?
OHMAN | I would just say that I love this job because it has enabled me to create a life that works for me. I am a mom to two young children, and having the ability to be flexible on the hours I work has made my life so easy and usually so balanced. There's not a lot of jobs in the world where you can be a professional and a parent and feel like you're giving your best to both. I love my job. After 10 years, I'm still so thankful I do what I do.