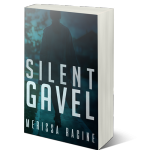 By Becky Doby
"I'd like to sell Mary Kay full-time." Pause. "I've always wanted to be a personal trainer." Silence.
"Okay, who else?"
It was several years ago, during a break at the annual convention of the Wyoming Professional Court Reporters Association, when one of the members posed the question: What career would you like to pursue if you were no longer going to be a court reporter?
Finally, a quiet voice was heard. "I'd like to write a novel."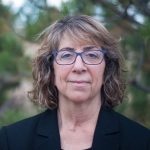 Merissa Racine, RDR, a freelance court reporter from Cheyenne, Wyo., didn't grow up dreaming of becoming a writer. She was born in the Bronx and grew up on Long Island in New York. As a teenager she moved to Miami, Fla., where she spent her teenage years, and it was there she discovered the world of court reporting. Knowing she wanted a career rather than just a job, she set about identifying what that career would be. Seeing an ad in the paper for court reporting school, she had her answer. She laughingly states that she can't remember the name of the school, as it lost its accreditation shortly after she enrolled. Yet despite that glitch, she has attained the certification of RDR and has since devoted herself to court reporting, first in Florida and then in Wyoming. But while she didn't always have the desire to become a writer, Racine does acknowledge that "in the back of my mind I've always had a story."
As is true for those in many legal professions – and perhaps especially in the world of court reporting -­ there have been many times when the thought had crossed her mind: I ought to write a book. Unlike the rest of us, Racine followed through with that niggling idea. She set her mind upon it, dreamed of it, honed her skills, and did it.
In December 2017, Silent Gavel became available through Amazon and online at Barnes & Noble. Now, in addition to enjoying a successful and fulfilling career as a court reporter, Racine can add "published author" to her list of achievements.
As court reporters, we both laugh and grimace at portrayals of stenographers in literature and film. We wish the profession were more accurately depicted, wanting others to understand the contributions we make to the field of law. At last, one who knows the profession in and out, with nearly 39 years of experience "in the trenches," has provided the true representation we long for. Woven into this murder mystery are such things as the basics of machine shorthand and the use of briefs, such as when the protagonist, Lauren Besoner, makes a list of suspects under the heading S-PS. Besoner also faces a quandary when instructed by her judge to delete from the transcript comments he made on the record. These things, and more, lend authenticity to the novel.
The ways that authors go about writing are many and varied. In her case, Racine would write a paragraph, put it away, and then bring it out again, trying to find an idea that would work. She didn't write first page to last, having come up with an ending long before the rest of the novel was fleshed out. Once she became serious about writing her book, she attended a seminar put on by the local library. From there, she became a member of the Nite Writers of Cheyenne, a group of aspiring writers. She also attended conferences in order to learn more about the craft. It has been a years-long process, and one that is still ongoing, as Racine continues learning the facets of writing and publishing.
"I wanted to write something that other people would like to read." With Silent Gavel, Racine has accomplished her goal. In doing so, she has given her readers insight into a profession few know anything about. She wanted to write a novel. Done. Well done!
If you would like to contact Merissa Racine, she can be reached at merissaracine@gmail.com, or visit her website at www.merissaracine.com.
Becky Doby, RPR, is a freelance writer from Torrington, Wyo.