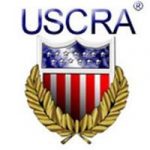 NCRA members Sherry Bryant, RMR, CRR, of Harrisburg, Pa., and Doug Zweizig, RDR, CRR, of Towson, Md., both competed in the United States Court Reporters Association (USCRA) Realtime Speed Contest. USCRA, which is an association dedicated to federal court reporters, holds an annual contest with five minutes of recorded two-voice Q&A at 230 words per minute. To qualify, participants' files must achieve a 96 percent accuracy. Bryant and Zweizig were the only two qualifiers this year: Bryant took top honors with 99.65 percent, and Zweizig followed closely behind with 99.48 percent.
Bryant won NCRA's 2018 Speed Contest; Zweizig placed second overall in NCRA's 2018 Realtime Contest and won the 2015 contest. The JCR asked Bryant and Zweizig about the contest and their experience attending the USCRA convention.
How long have you been a reporter?
SB | I have been a court reporter since 1981.
DZ | 29 years this year, I think. It starts to run together.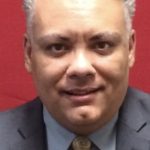 How long have you worked in a federal court?
SB | I worked in the Eastern District of New York from October 2013 through July 2016.
DZ | Four years this month!
How long have you been a member of USCRA?
SB | Since the end of 2015.
DZ | Four years.
Why did you decide to go to the United States Court Reporters Association convention this year?
SB | Since I live and work so close to where the convention was being held in Tysons Corner, Va. , I didn't want to miss the opportunity to attend. Other factors were: A friend from Eastern District of New York was attending; Chief Reporter Melinda Walker, Deputy Chief Damien Jackson, and two reporters from the U.S. House of Representatives where I currently work were presenting one of the seminars; plus the chance to compete in their realtime contest.
DZ | It was very close to my area. About an hour away (well, two in the crazy Washington, D.C., traffic).
You said this was your first time. What were you expecting? 
SB | I was unsure what to expect other than something similar to other conventions or contests I have attended and entered.
DZ | I was not at all sure, honestly.
Was it what you were expecting?
SB | It was similar to the NCRA convention in some respects: The seminars were interesting and well-presented; lunch was provided; CEUs are awarded. There were not different seminars to choose from as there is with the NCRA Convention. I enjoyed all the seminars, though, so this was not an issue for me. There was a buffet lunch that we ate in the same room as well. I was pleasantly surprised that the venue was so nice and the food was excellent. I thoroughly enjoyed my experience attending the convention and competing in the realtime contest.
DZ | I will say that the USCRA contest was extremely orderly. We were instructed to meet in the lobby, and we'd be taken to the contest room. Once in the room, just pick a seat, take an envelope with your number. A bit of practice was next and then the contest was played. The room for the contest was small, so it was easy to hear with the Bose speakers.
How is it different from the NCRA contests?
SB | NCRA gives you special terms or proper names in order to create a job dictionary after you set up at the contest site, while USCRA gives them to you in advance of arrival. At the NCRA contests, you can set up approximately an hour in advance, while with the USCRA contest it is 15 minutes. After you are set up, they play warm-up material for 15 minutes or so. The NCRA Q&A realtime contest is 225 words per minute, while USCRA's is 230 words per minute and is based on Federal Court transcripts. It was a challenging contest.
DZ | The USCRA contest had a relatively small number of contestants, and there was only one leg instead of two (230 Q&A). During the NCRA contests, we are able to use radio headsets to assist with hearing in a large room with sometimes high ceilings. It didn't matter in this instance, because the room was small and I had no issue hearing. And the contest, to me, was extremely difficult, which is fine. I like a challenge. But I practiced a CD I ordered from USCRA that consisted of old contests, and I was making anywhere between zero to three errors. The actual contest material was considerably more difficult, and I had to hang on for dear life through the whole thing. Again, it was a challenge!
Any advice on contests – USCRA's or in general?
SB | The key advice I have is to practice as much as possible with a variety of fast, difficult material several months in advance. Working in court or depositions, no matter how difficult, is not a substitute for practice.
DZ | Always read the rules beforehand. The USCRA contest was only one take, and printing in all caps was allowed. If that's something that's permitted, always do it! In the NCRA speed contest, you cannot print in all caps. In the NCRA realtime contest, all caps is only allowed in the literary take. So definitely read the rules and use something like all caps to your advantage. It can make a big difference or it could also mean the difference between qualifying and not qualifying or winning or not winning.