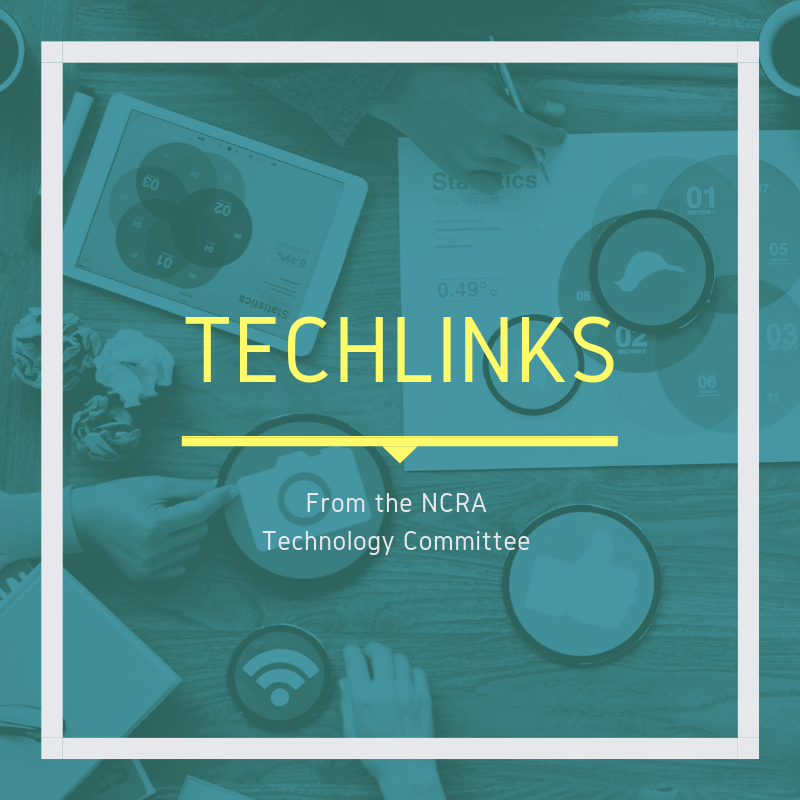 Antivirus software is a data security utility that is installed on a computer system/PC to protect from viruses, spyware, malware, rootkits, Trojans, phishing attacks, spam attacks, and other online cyber threats. Geekflare offers some good tips and advice on the advantages of using an antivirus program.
Our NCRA Tech Committee has offered several articles on security in the past, and they are available on TheJCR.com. They are linked at the bottom of this article.
Lou Chiodo, CLVS, New York, N.Y., a member of the Tech Committee, has these insights to offer about antivirus programs: "On selecting your antivirus program, think globally and consider the computer platform you use. Even as a Mac user, it is my opinion that Mac users also need protection. It is not always necessary to pay for a reliable antivirus program. You will, however, get additional features and convenience from a paid platform and especially from a suite, as it covers many of the other items one may need for safekeeping your computer or device. In turn, it contributes to safeguarding your business responsibilities. Some of the extra features include: File Backup, Anti-spam, Privacy Filter, Instant Message Protection, Firewall, and Browser Toolbar Protection.
"One final thing," Chiodo adds, "Always download software from trusted sites."
Chiodo offers his list of preferences in the table below.
Robin L. Nodland, FAPR, RDR, CRR, a freelance reporter and owner of LNS Court Reporting & Legal Video in Portland, Ore., offers these thoughts: "At LNS, we use Webroot SecureAnywhere Antivirus. It is one of the top-rated programs from PC Magazine who refers to Webroot as a tiny dynamo. The program is loaded on all of our office desktops and laptops. Unlike some other antivirus programs, it will not use up your resources while keeping you safe, as most of the functionality is in the cloud. The program includes malware, ransomware, and phishing protection, a firewall bonus, and much more. In addition, we use Proofpoint for our email protection. As our IT pro, Mike, says: 'The internet is not your friend.' So it's all shields up for us."
Then, finally, Kevin Hunt, a freelancer and agency owner based in Buffalo, N.Y., and a member of the Tech Committee, offers this invaluable advice about his experience with antivirus software: "Our firm switched to a program called Sophos that our IT folks recommended. I had never heard of this software before. After doing some investigation, we decided to implement it. We're a networked firm running Linux with a total employee staff of 30 plus running desktops and laptops. We're using the endpoint and email filter features of Sophos. Since this is a relatively new implementation for us, I can't say we've had a long history of successful virus protection/email spam reduction with Sophos — but so far so good."
Hunt offered his additional thoughts on Sophos Endpoint:
Sophos is a top-rated endpoint solution, earning highest marks from SE Labs, Forrester, and Gartner, to name a few.
Sophos Endpoint Advanced with Intercept X offers a truly comprehensive next-generation endpoint protection solution.

Artificial intelligence in the form of a deep-learning neural network, which is an advanced form of machine learning that detects both known and unknown malware without relying on signatures.
Consolidated protection and EDR (Endpoint Detection and Response) provides not only the ability to prevent attacks but also to stop attacks that are able to avoid preemptive detection and provide valuable forensic information to enable you to identify and remediate holes in your defenses.
Automated attack response not only stops an active ransomware attack but also unencrypts any files affected before the active attack was stopped.
Intercept X includes the industry's most powerful malware cleaner that provides forensic-level remediation by eradicating malicious code as well as eliminating any residual registry key changes.
Sophos' cloud-based admin portal provides for real-time granular policy management and enforcement.
Synchronized Security – probably Sophos' biggest victory. This is the concept that security solutions should talk to each other to provide greater defense-in-depth. The idea here is that if the endpoint solution reports that a device is compromised, the endpoint client communicates this posture to the Sophos firewall (assuming, of course, you're using a Sophos firewall) and the firewall cuts off the ability of that infected device to talk to other parts of the internal network or to the internet. Once the infection is fixed, the client communicates the "OK" to the firewall, which then restores the endpoint's connectivity. This is a revolutionary concept and really only possible from a vendor that provides solutions at multiple levels. A vendor that only provides an endpoint solution is not going to be able to offer this type of protection if they don't also provide edge solutions like firewalls.
Sophos Email Filter
Easily integrates into the same cloud-based admin portal that manages the endpoint solution for true single pane-of-glass management.
Leverages the same neural network and artificial intelligence as the endpoint solution and also takes advantage of Sophos' massive threat intelligence database for known and potentially threatening vectors.
Time-of-click URL protections checks the website reputation of email links before delivery and also when accessed, clocking stealthy delayed attacks.
Leverages SPF, DKIM, and DMARC authentication techniques as well as header analysis to help better distinguish and permit legitimate emails from true threats.
The NCRA Technology Committee is taking your questions on topics surrounding realtime and technology. Send the questions you want the Technology Committee members to tackle to jcrfeedback@ncra.org.
More like this:
VPNs – What they are and why court reporters should use them
What you need to know to protect against cyberattacks
What you should know about the GDPR for your business
How to build a strong password