Darcy Thornburg is the winner of the February NCRA membership promotion. She was chosen from a random drawing of new members who joined in February and won an Echo Dot. She is a scopist from Graniteville, S.C., and owns Thornburg Proofreading, LLC.
JCR | Why did you choose this career?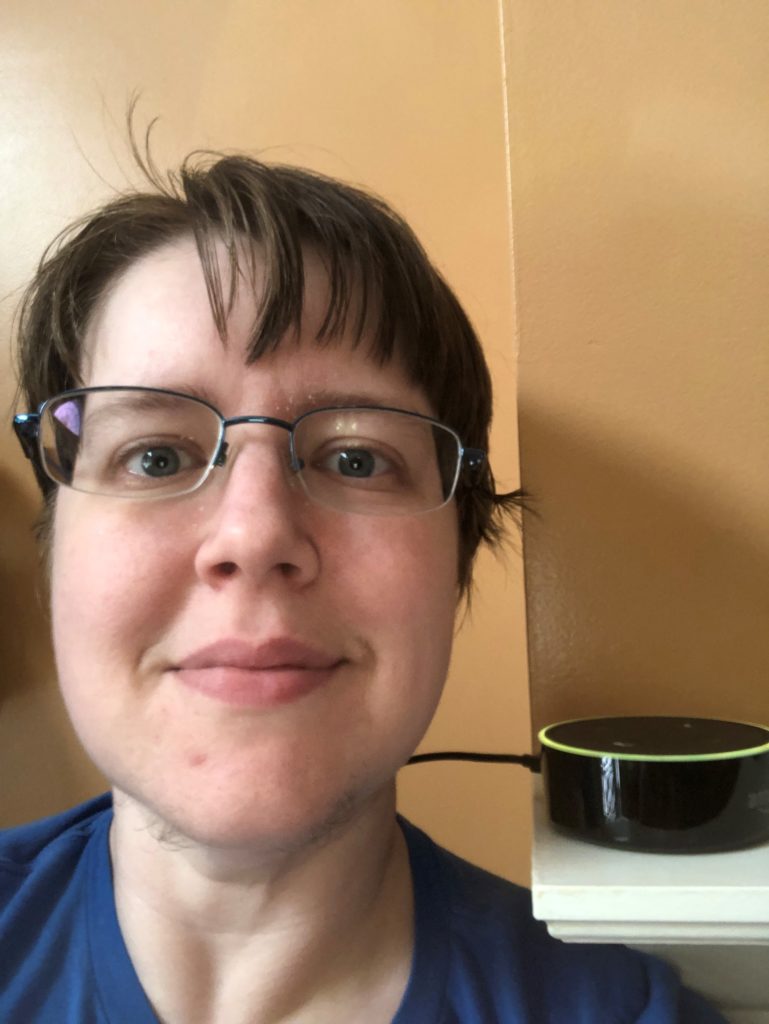 DT | I became a scopist because I was interested in all aspects of what happens to a transcript after the reporter has taken down the steno. I had never even heard of scopists until after I was working as a proofreader for a few months, but I knew as soon as I did hear of them that I wanted to become one.
JCR | What interested you about it?
As someone with a degree in linguistics (specifically having learned phonetics/phonology), I liked learning to read steno, even though I am not sure I could type on a steno machine. I've been ten-finger QWERTY typing for so long that I feel it's one of those habits that will be too difficult to bend for a new type of keyboard.
JCR | Why do you think being a member is useful for scopists?
We have access to not only the directory of reporters, but also the same resources those reporters need in order to do their jobs well. This access for scopists helps us to make certain we are providing what our clients need, as well as what they want.
JCR | Has anything not been what you expected?
I did not have any expectations going in, but I can certainly say that winning an Echo Dot was unexpected.
JCR | Any fun things happened as an NCRA member?
I won a cool smart speaker device thing.
JCR | What advice do you have for future court reporters and scopists?
Talk to people who aren't native speakers of English or who speak different English dialects. Listen to the words they say, and ask them what they mean if you aren't certain. This practice will help you to take down as many different dialects and/or accents as possible accurately.