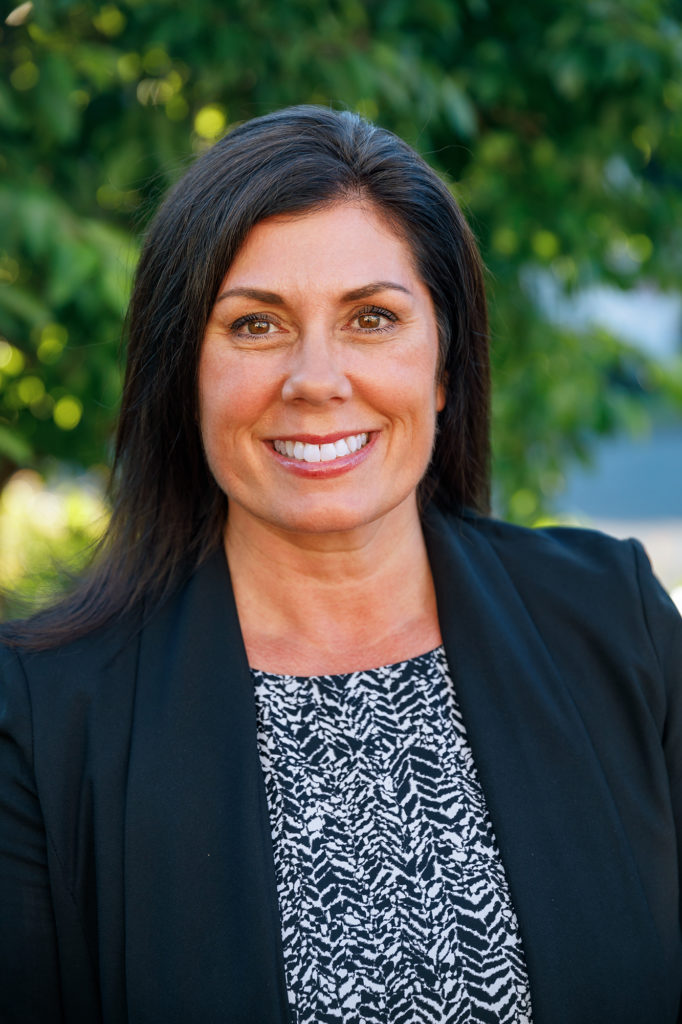 By Rachel Barkume, RPR
Tracey Tracy, RPR, is a freelance court reporter in Tacoma, Wash. She graduated from the online court reporting technologies program at Green River College in June 2017, attained her RPR in July 2017, and her Washington CCR in August 2017. She's a true go-getter who radiates positivity and enthusiasm with a smile that is downright infectious. At the close of her first full year of reporting, she's navigating through being a new professional with grace and tenacity.
JCR | Why did you choose to become a court reporter?
TT | During high school I was exposed to the field of court reporting by my aunt who worked as an official court reporter in my home town. I had considered following her path early on, but life had other plans for me. I spent the next several years raising children, working as an administrative assistant, and even had a stint as a barista at Starbucks.
With our youngest son approaching high school, I decided it was the right time for me to finally go back to school and accomplish my dream of becoming a court reporter. I set a personal goal to finish and be certified by the time he graduated. Well, it's June 2018, our senior just graduated, and I've been working as a freelance court reporter now for 10 months.
I graduated in June 2017 at the age of 46, so I'm proof that you're never too old!
JCR | What is the ultimate goal in your career?
TT | I would say it's too soon for me to predict my ultimate goal, but this first year's goal has been spent learning the business side of being a freelance court reporter. We are essentially running a small business, which includes implementing a bookkeeping program to track all expenses and incoming revenue, preparing taxes, employing scopists and/or proofreaders, and time management.
Although the workload of a freelance court reporter can ebb and flow, I quickly discovered that work life can get so busy with transcripts that you have time for little else. However, with a solid business foundation in place, a freelance court reporter can be successful in having a healthy work-life balance.
JCR | What's the coolest experience you have had working in the profession?
TT | Every day as a freelance court reporter has been a "cool experience." Prior to court reporting, I never had a job where I could honestly say, I love going to work every single day.  As a freelance reporter, no two days are ever the same. We play a critical role in producing an accurate and verbatim record of proceedings, and we have a front-row seat into the most important legal matters of people's lives.  Thus far, I would say the best experience has been the realization that no machine will ever be able to replicate the accuracy of the human brain for synthesizing speech and converting it to text.
JCR | How has involvement with state and national reporting associations benefited your career thus far?
TT | As an online student and now a professional reporter, I am very passionate about the importance of being involved with your state reporting association and the NCRA. One of the benefits of being involved with state and national reporting associations is attending the yearly conventions and seminars, which allow for many connections and reconnections with students and professional reporters.
My first experience with an NCRA convention was New York City in 2015, where I was honored as the recipient of the CASE scholarship award. I was welcomed, supported, and encouraged by all of the professional reporters I met while I was there, and I even had a couple of them who would continue to mentor and e-mail me along my journey in school, which reminds me: Debbie Dibble and Irv Starkman, if you're reading this, I did it!
Through my state and national reporting associations, I enjoy promoting the field of court reporting through career fairs and other venues that actively encourage new students, such as the Discover Steno video with NCRA and the Career Outreach video with WCRA, which has benefited not only my career, but hopefully some new recruits!
JCR | What do you like to do when you're not reporting?
TT | When I'm not reporting, I love spending time with my husband, family, and my grandson, who calls me Noni. We enjoy anything that has to do with the outdoors, entertaining friends, music, and traveling.
JCR | What did you do to remain positive and motivated while in court reporting school?
TT | As an online student, you are somewhat isolated, so it was important for me to be involved with my state and national reporting associations. I had some amazing teachers, reporters, and fellow students along the way who mentored me in a way that both inspired and motivated me to keep pushing and never give up. These same people continue to mentor and encourage me today as a professional reporter.
JCR | What do you love about your career?
TT | There are many benefits about this rewarding profession. We truly have a one-of-a-kind career where we get to utilize our skill that is rare and in great demand worldwide.
As a freelance court reporter, I enjoy the benefits of schedule flexibility, a great income, job security, opportunity for professional growth, and the adventure of being presented with a new assignment and location every day.
Court reporting is rarely dull for people who enjoy learning!
Rachel Barkume, RPR, is a freelancer and CART captioner in Alta, CA. She is a member of the NCRA New Professionals Committee and can be reached at rachel.barkume@gmail.com.