Dear Techie: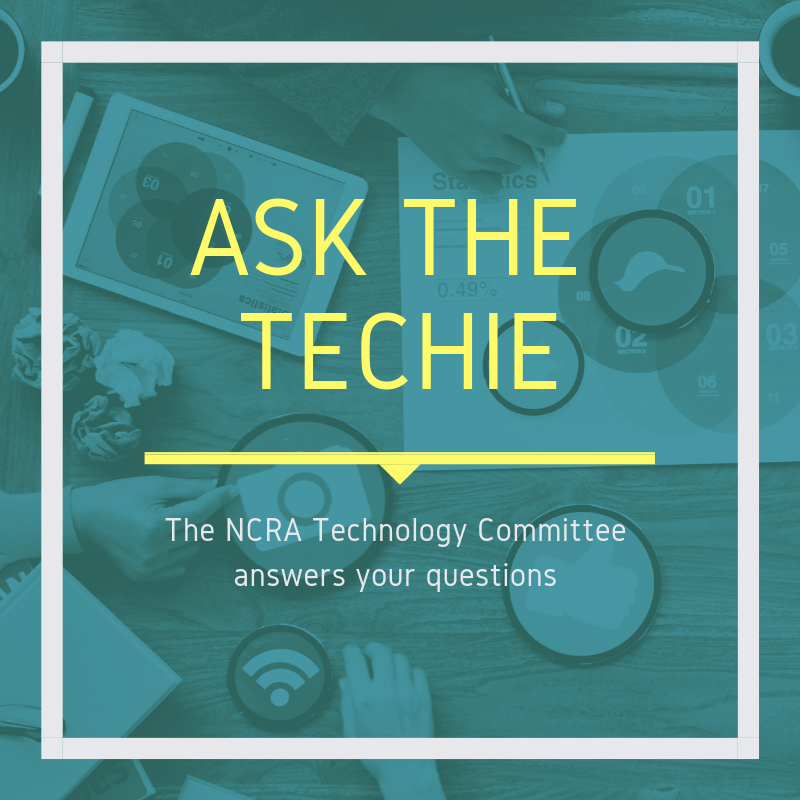 I'm taking the plunge and am going to offer realtime to some select clients — not just for myself. My realtime setup will include iPads for the attorneys to view the transcript. I will be using an iPad that I use for personal use as well. What tips can the Tech Committee provide to ensure that my data on my personal device won't be accessed by a client?
Thanks!
Realtime Adventurer
Dear Adventurer:
Alan Peacock, FAPR, RDR, CRR, CRC, of Mobile, Ala., and a member of NCRA's Technology Committee, has the following settings recommendations to use when setting up a new iPad that will be used for a court reporter's realtime setup.
Bluetooth: Off
Do Not Disturb: On
Display & Brightness: Auto Lock = Never; Auto Brightness = Off
Sounds: None for All
Messages: Off
Passcode: Off
iCloud (Mail, Contacts, Calendars, Reminders, etc.): Off
iTunes and App Store: Auto Download for Apps and Updates
Mail/Accounts/Fetch New Data: Off
Lynette Mueller, FAPR, RDR, CRR, of Memphis, Tenn., and chair of NCRA's Technology Committee, has a few more recommendations for the iPad when writing realtime for attorneys.
Turn off keyboard clicks
Turn off Siri
Turn off Automatic Updates and Software Updates
Disable Auto Lock
Use Guided Access: Guided Access limits your device to a single app and lets you control which features are available.
Set Up Guided Access
Go to Settings > General > Accessibility > Guided Access.
Turn on Guided Access.
Tap Passcode Settings, then tap Set Guided Access Passcode.
Enter a passcode, then reenter it. From here, you can also turn on Face ID or Touch ID as a way to end a Guided Access session.