By Charisse Kitt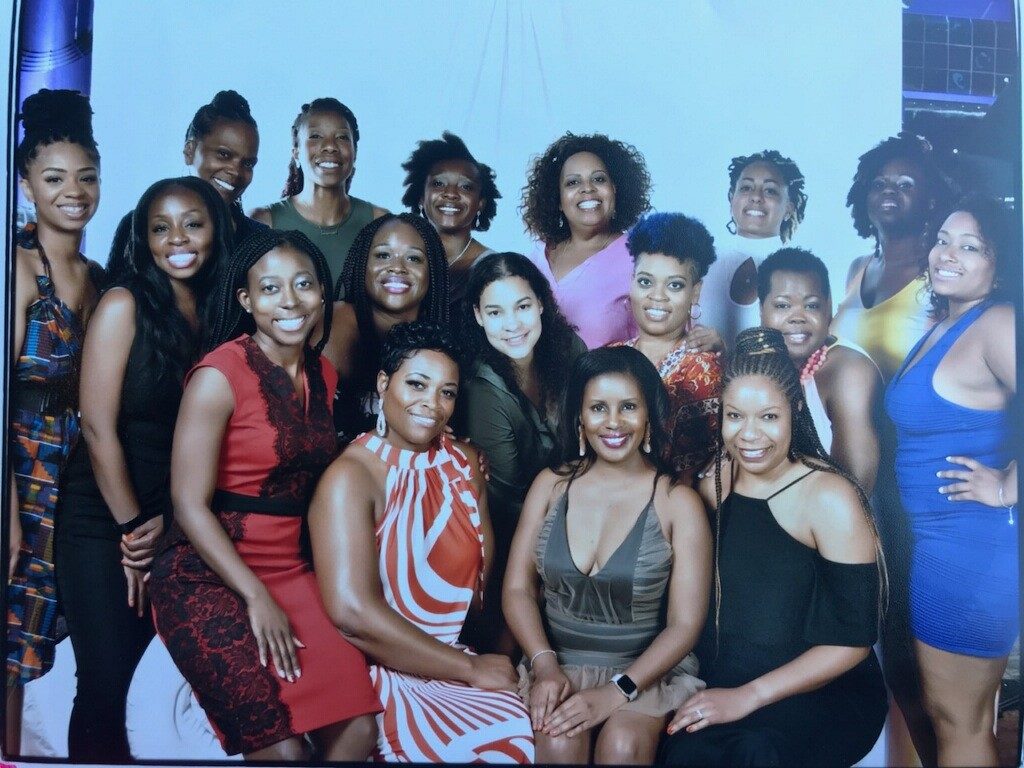 The African American Court Reporters set sail this summer aboard the Carnival Sensation, leaving out of Miami, Fla., sailing to the Bahamas, Half Moon Cay, and Grand Turk.
Planning began after the NCRA Convention in New Orleans in 2018. So much fun was had that we decided the time was now; that in 2019 we were going to go on vacation together, whether there were two of us or 100.
Members of the AACR are Kirstie Anderson; Charisse Kitt, RMR, CRI; Lori Kidd-Ceasar; Angie Murphy-Grant; Irony Senegal; Shaunise Day; Mekailah McChriston; Shelley Duhon, RPR; Kairisa Magee; Susan Watts, RPR; Nataly Bermejo; Diane Cuttino Salters, RPR; Jeaninn Alexis; Erica Jones; Janyce Booth, RMR, CRR, CRC; Shacara Mapp; and Margary Rogers, RPR, CRI.
After the convention, Kidd-Ceasar took the bull by its horns and began looking into cruises. We thought a cruise would be a great first-time vacation for all of us to do together. You have the best of both worlds, all you can eat – especially pizza – entertainment, and island hopping, for an affordable price.
In September 2018, we had the itinerary available, and in October the first deposit was due. This gave everyone an opportunity to make payments over the next eight months. When May rolled around, we had a total of 21 people: Sixteen court reporters – two of them brought their brave husbands along – two students, and a close friend. We even had mother and daughter court reporters. One couple was celebrating their seven-year anniversary; the other couple was celebrating their recent nuptials.
Everyone came from different states: New York, New Jersey, Maryland, Washington, D.C, Virginia, Georgia, Florida, Louisiana, Michigan, Illinois, Texas, and California. There were veteran court reporters, new-to-the-field court reporters, officials, freelancers, CART providers, and software trainers. We had it all!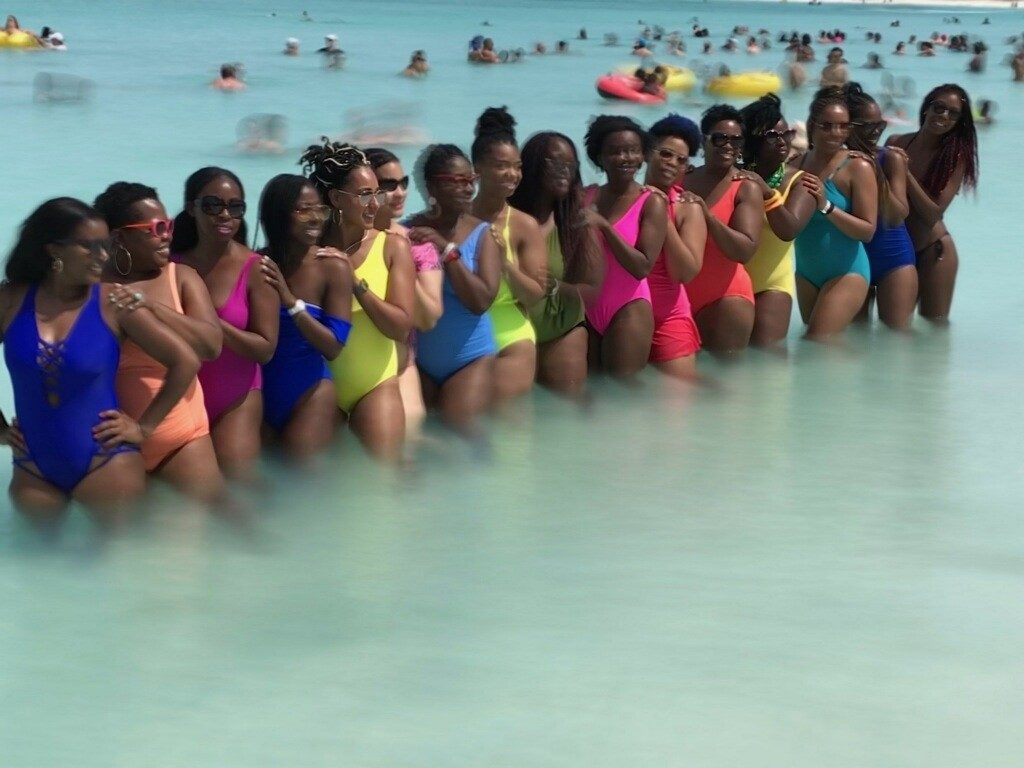 Every night we had dinner together, even the poor husbands! Can you imagine what the discussion for those poor men was like at the dinner table with 18 court reporters! We let them chime in a time or two. Some of us were longtime friends, having met over the years at NCRA conventions, and some of us met for the first time on the cruise. How awesome is that!
Different themes for different days were planned for the cruise, and hashtags were created for posting to social media. We had T-shirts made for when we boarded the ship that said: "AACRs Rock the Boat." We had an all-white night, where everyone dressed in white. We even did a swimsuit photo shoot at Half Moon Cay. For the Captain's dinner, we dressed up and took a professional picture, which everyone received on the last night, thanks to Lori. We danced, sang, gambled, laughed, even shed a few tears together. No stone was left unturned.
Although we were on vacation, is there ever a time where so many court reporters can be together for that long, six days and five nights, without learning something? Well, this trip was no different. That's right, you guessed it! Carnival was kind enough to let us use one of their rooms to have a seminar. So for four hours, on our only sea day, we did just that. I held a punctuation seminar, along with tips for passing the RPR Written Knowledge Test for all, and then we split up for Case Catalyst and Eclipse Training. The great Roz DiBartolo was the Case Catalyst trainer, and I was the Eclipse trainer. Everyone walked away thankful, having more knowledge than when they boarded the ship – an added bonus to our first of many vacations.
This vacation far exceeded everyone's expectation. None of us could have ever imagined how insightful, spiritual, and inspirational it would be. Everyone played an intricate part in making this vacation a success. We all were very thankful that we could come together, learn together, and have a great time together. We were brought together through court reporting, but the bond and sisterhood created from this trip will last each and every one of us a lifetime. We truly rocked the boat.
Charisse Kitt, RMR, CRI, is an official court reporter from Somerset, N.J.