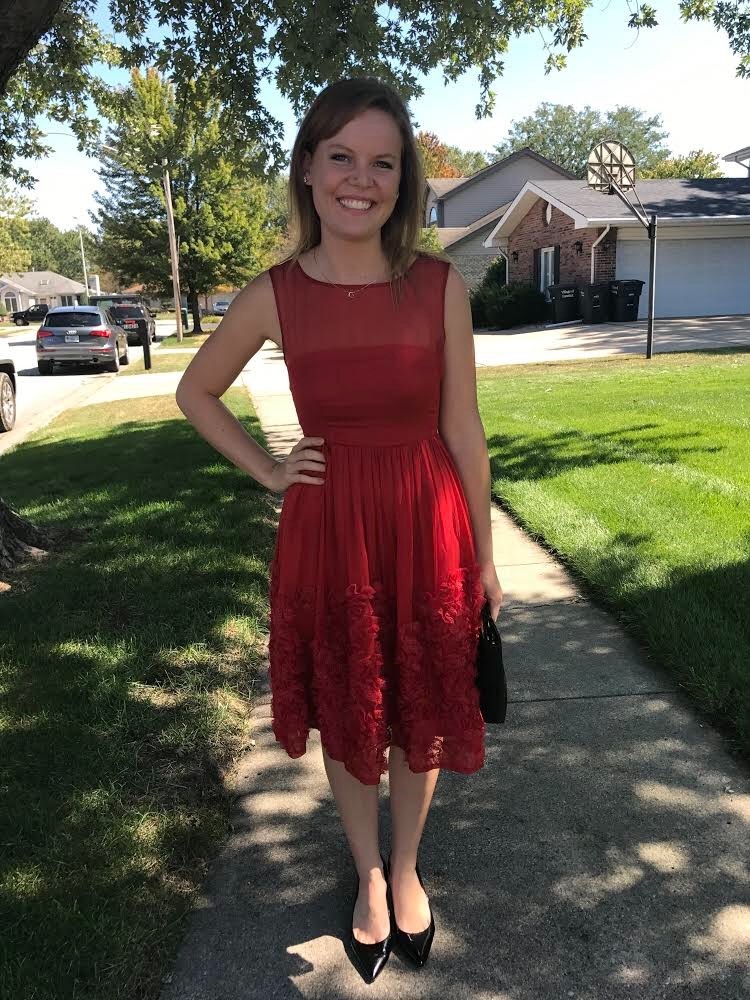 By Selana Scott
Dorelle Scheeringa, RPR, of Highland, Ind., is a poised, intelligent, and approachable court reporter who has been reporting for three and a half years. She recently gave back to the students wishing to enter the court reporting community by attending a party for the court reporting students at MacCormac College in Chicago, Ill. During the celebration, she was asked a plethora of questions from intrigued students about her path through her court reporting education. Of course, many of these questions surrounded how she graduated from her own court reporting program and successfully passed the dreaded RPR examination. She was very generous with her personal experiences and shared them willingly with the students. The students were grateful to hear about her journey and to apply some of her techniques to their own journeys.
JCR |Can you tell me a bit about yourself and why you chose to become a court reporter?
DS |My high school had what they called a Career Opportunity Program set up to allow students to shadow someone in the field they were interested in. At the time, I didn't know what career to pick. My mom had heard of a lady who was a court reporter and suggested I check that out. My school set up an appointment for me to visit McCorkle Litigation Services. After my visit, I decided that this was the path I would like to pursue. I graduated high school in 2012 and by October of 2015, I passed the RPR. After dreaming of working with McCorkle all through my court reporting training, that's exactly where I ended up; and I've been living the dream and working there ever since.
JCR | What do you know now that you wish you'd known when you first started in the profession?
DS | I wish I knew how much I was going to love it! I wasn't sure when I started schooling if I was going to like this career. I absolutely love my career. It is a dream job! So many people out there don't realize how fantastic a court reporting career is!
JCR | What advice would you give court reporting students?
DS | Court reporting training was the hardest thing I've ever done. I want the students out there to know that through hard work and tons of practice, you will pass the certification test. And when you do, you will have the best career in the world! All the work and practice is worth it! As a freelancer, I get to make my own schedule, work as much or as little as I need. I love my job! We need you out in the field! You are guaranteed a job right out of school. Just get through it, and you will have the best career in the world waiting for you!
JCR | What do you think court reporting students are not being taught in school that they should be?
DS | One thing I wish I was more prepared for would be taking down multiple voices, multiple attorneys.
Selana Scott, J.D., is the court reporting program director for MacCormac College in Chicago, Ill.