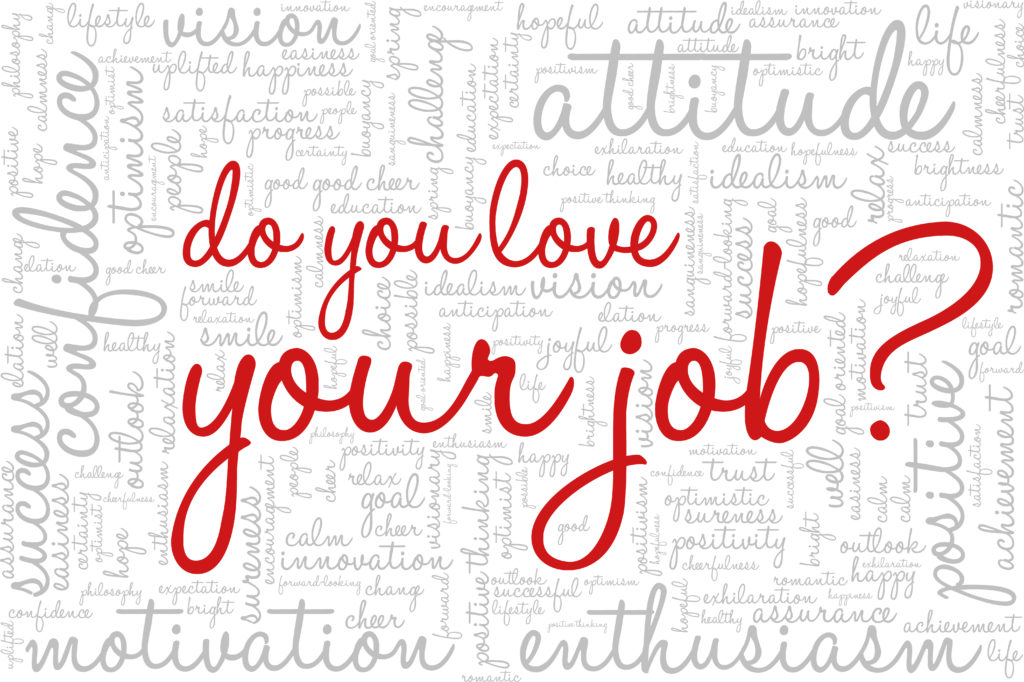 We recently asked followers of the NCRA Facebook page to tell us why they love their job, in honor of Court Reporting & Captioning Week. Here are some of the answers:
"I have an ongoing love affair with this career that affords me a closeup, frequently intimate portal into the personal and professional lives of so many others. I learn new life lessons from their different experiences and broad educational backgrounds nearly every single day. I have come to know and appreciate that we are respected and admired for our integrity and capabilities more than most of us realize or believe. Court reporting has given me a wonderful, full life through the years, albeit at times too full. I stand up for and promote this profession every chance I get. It's been a lifelong passion of mine. Feeling blessed out here in Washington!"
Phyllis Craver-Lykken, RPR, a freelancer from Seattle, Wash.
---
"I love learning so much about so many different things. I love knowing that what I do truly makes a difference in people's lives. I love knowing there's not a lot of people capable of doing what I do. I love that I can solely financially support myself doing something I enjoy. I love every other Friday, a/k/a payday."
Beverly Bleigh, RPR, an official reporter in Davenport, Iowa
---
"I love the life stories of others. I love getting a chance to meet others and learn from their experiences. I love getting the chance to strive for perfection in my writing. I love doing a job with so much variety that you never get bored."
Laura Fulton, RPR, CRR, an official reporter in Mason City, Iowa
---
"Benefits! Paid vacations, holidays off, comp time, sick time, snow days, and a judge who's dynamite to work for."
Johanna Masse, RMR, CRR, an official in Williston, Vt.
---
"Trials! I love being in trial and facing new challenges. There's always something more to learn to keep me engaged and new goals to work toward. I love court reporting!"
Dani Murray, RMR, CRR, an official in Olathe, Kan.
---
"My work is never dull. Different locations, interesting people, and varied subject matter. I learn something new every day."
Lin Riffle, RDR, CRR, CRC, a freelance reporter in Columbus, Ohio
---
"I love being a stenographer because every day is different than the one before. I get to hear a little snippet of all walks of life, everything from serial killers to Super Bowl football players. It's fascinating! Each day I'm able to challenge myself to write better, cleaner, faster, and more efficiently; so it never gets boring. Over the last 30 years, it has been a career that has served me through all phases of my life, from a young, hardworking professional to mother of young children, and now as a mom of college kiddos. I'm excited for the future of our profession!"
Amy Doman, RPR, CRR, a freelancer in Carmel, Ind.
---
"I'm an independent contractor. Been reporting for 22 years. Love having this career. Work when and how much I want, paid every Friday. Different stories heard every day, especially in Las Vegas. Sometimes make obscene money for not doing hardly anything."
Gina DiLuzio, RPR, a freelancer from Las Vegas, Nev.
---
"I like to be a part of the show ?."
Kathryn A. Thomas, RDR, CRR, CRC, a captioner from Caseyville, Ill.
---
"35 years. I would do it all over again."
Tammie Foreman, RPR, CRR, a freelancer in Sherwood, Ark.