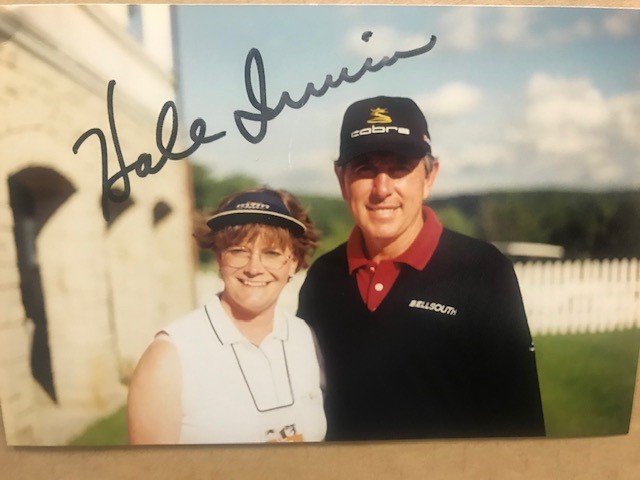 NCRA member Deborah Kriegshauser, FAPR, RMR, CRR, CRC, CLVS, shares a memory of one of her most unusual jobs.
JCR | When and where was the job?
DK | I was asked to caption media interviews of the Senior PGA Golf Tournament players at the Boone Valley (Members Only) Golf Course in Augusta, Mo., in 2000.
JCR | What made the job unique?
DK | It was literally the middle of nowhere. They couldn't find any freelancer who would accept the job as they were not wanting to pay in cash but, instead, provide four tournament passes to the four-day event, which included celebrity golf tournaments with the PGA players before the big tournament began. In doing so, I personally got to meet Arnold Palmer, along with Tom Watson, Tom Kite, Chi-Chi Rodríguez, and many big-name players. As they came off the golf course each day, they would be interviewed individually, and I would report the interview and provided instantaneous transcripts to the media folks for their use in their articles and TV programs.
JCR | Did anything else make the job memorable?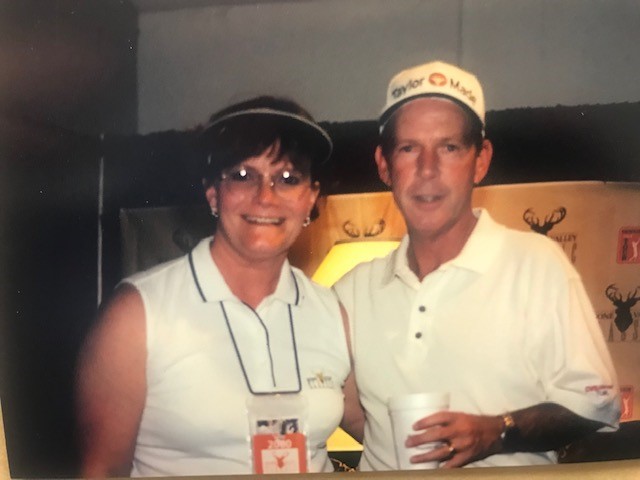 DK | I would be there until dark, but the family and friends who used my tournament passes ended up winning all these attendance ticket prizes that the sponsors were giving away. They were sometimes the only ones left in the area, waiting on me to get done. They walked away with Adirondack chairs, coolers, you name it. It was a pretty awesome experience.
I have a pole flag that all the PGA players signed. It is very special to me. I've been told it's worth a lot of money, especially with all the players who have passed away, including Arnold Palmer.
Deborah Kriegshauser, FAPR, RMR, CRR, CRC, CLVS, is an official reporter in Dallas, Texas.