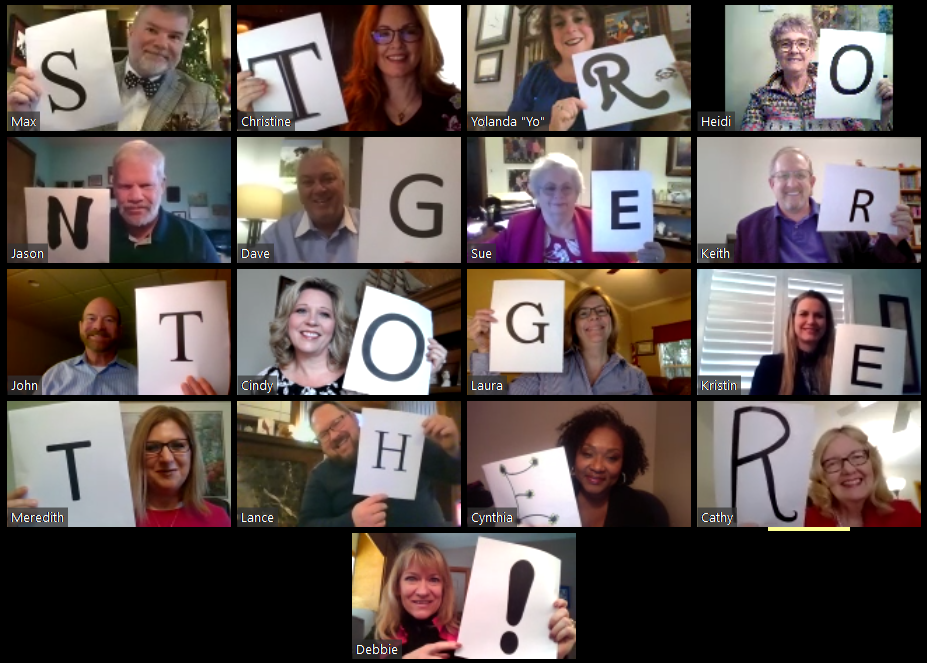 Registration is now open for Stenopalooza, an online, all-day event put together by NCRA's Board of Directors that offers a schedule with a variety of sessions to choose from, all at an affordable price. The cost to attend the full day with eight webinars is $120 for members and offers 0.85 CEU credits, compared to a regular cost of $460. A half-day registration which includes four webinars and offers 0.45 CEU credits is priced at $64 for members, compared to a regular price of $240, while the member cost for a single webinar that offers 0.15 CEU credits is $20, compared to $75. For nonmember pricing, visit NCRA.org/Stenopalooza.
You won't want to miss the keynote session, POW! Knowledge is Power, presented by NCRA STRONG and led by Sue Terry, FAPR, RPR, CRR, CRC, NCRA Immediate Past President; Kristin Anderson, RPR, NCRA Secretary-Treasurer; and Cathy Penniston, RPR, CRI, NCRA Director. During this session, participants will be introduced to NCRA's forensic audio-video expert. Discussion will include the science behind detecting whether an audio or video record has been tampered with or altered and how to teach clients to "mind the gap" for digital recording opens, the importance of chain of custody, and so much more.
Some of the other sessions on the schedule include: Captioning Facebook Live, led by Denise Hinxman, FAPR, RDR, CRR, CRC, and Kelly Linkowski, RPR, CRR, CRC, CPE, NCRA Captioning Committee member; Captioning Training: Getting Started, led by NCRA Director Heidi Thomas, FAPR, CRR, RDR, CRC, and Alan Peacock, FAPR, RDR, CRR; and Fear … Let it Go! led by Max Curry, RPR, CRI, NCRA President. For a complete list and descriptions of all the sessions being offered, visit NCRA.org/Stenopalooza.
This all-day program will be offered on InReach, NCRA's continuing education partner. Registrants will have an opportunity to attend the webinars live when they are offered on May 2, or have access to them for 30 days after the live event. This special pricing will be available for a short time only and then all webinars will go back to their regular price of $55 member/$75 nonmember.
Don't miss this one-of-a-kind event at an incredible price. It's a first for NCRA. Register starting April 15 to attend NCRA's Stenopalooza happening May 2.
NCRA member Amy Kakuni, RPR, a freelance court reporter from Loma Linda, Calif., was the lucky winner with the correct guess as to what the letters in last week's photo spelled out. The answer: Stronger Together. Kakuni will receive a $25 gift card to Starbucks.
The contest was sponsored by the Stenopalooza Task Force to help kick off registration for the learning and networking event being held May 2.
Still have questions? Check out the Stenopalooza FAQs.