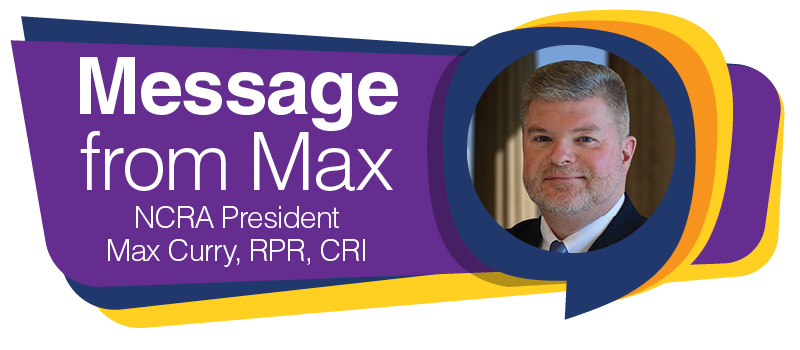 We hope you are well during this difficult period our world is facing.  
We know that many of you attend the NCRA Annual Conference & Expo to obtain your continuing education credits, meet with your peers, and visit with our vendor partners to see what is new in today's market. As of today, NCRA is still planning to host its regularly scheduled Conference & Expo, August 6 – 9, in Orlando, Fla., but we are also investigating options to provide virtual experiences as well, if need be, so the event proves to be invaluable to all stakeholders. 
As the current COVID-19 situation continues, we will continue to monitor the recommendations and advice of health and security experts on any anticipated measures that could impact our 2020 Conference. We are also in constant contact with representatives from the host hotel to keep abreast of what measures are being taken to ensure the safety of guests.   
When the time is right, we will launch registration to further enable you to make your plans and have greater certainty about how NCRA is proceeding with this year's premier event. We understand the need for flexibility, and this said, our offerings may look different than previous years, but they will still provide valuable content.  
Please know we are committed to helping you reach your personal and business objectives and are working hard to structure opportunities to maximize the return on your precious resources. 
If you have specific questions about NCRA's 2020 Conference & Expo, please do not hesitate to contact meetings@ncra.org, and we'll do our best to provide the information you need.  
In the meantime, be safe and thank you for your past partnership and for being a part of court reporting, captioning, and legal video community. Continue to stay positive in mind and spirit. 
Take care,
Max Curry, RPR, CRI
NCRA President