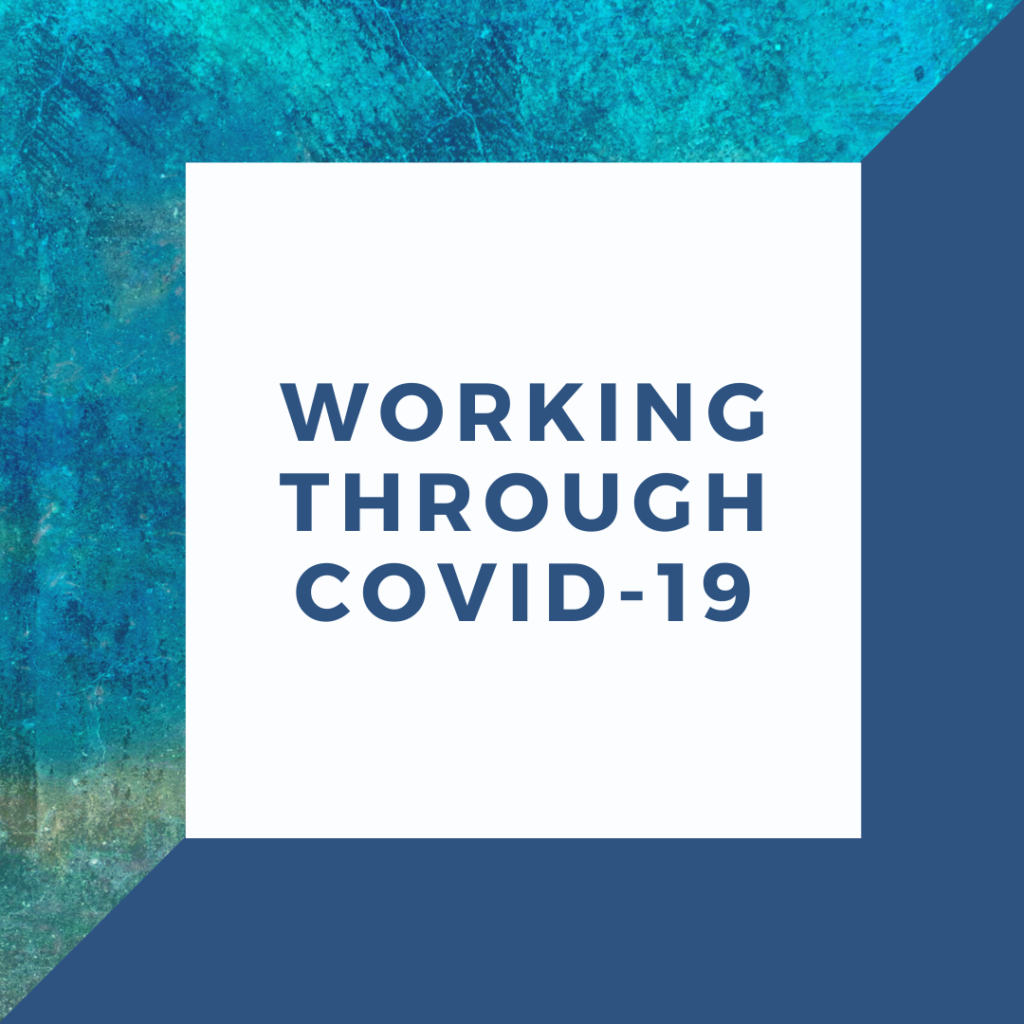 When stay-at-home orders were put in place across the country, brick-and-mortar schools were forced to shut their doors. The last couple of months have been challenging, but court reporting programs have found ways to adapt and serve the needs of their students during this unusual time. Whether they already had online programs in place, or are starting from scratch, everyone is learning to transition. Up-to-Speed asked teachers and students, "How are you coping with COVID-19?"
---
My speed building students are rocking right along in their daily assignments since we have the use of Blackboard at GSCC and Realtime Coach for all students. Since we are a brick and mortar school, the students are not fond of being absent from the classroom, their classmates, and the environment of being in school, but they are doing fine. Most prefer to be at school rather than home because school is their place of focus.
Testing has become much more of a challenge online because they get better feedback being in the classroom rather than getting it in an email. It has increased my workload tremendously to give them feedback on daily homework, classwork, and tests since I am not able to sit face-to-face with them. However, we are all adjusting and making it OK. I have actually had two graduate at the end of April!
I have made myself available as much as possible by using Facetime, texting, or phone calls. We are constantly coming up with new ways to make this transition of temporary online schooling as smooth as possible.
Our college has not yet determined when we will be back in the classroom, but hopefully it will be before summer is over, "God willing and the creek don't rise." It's a Southern thing. 😉
Leah M. Elkins, CRI, CCR Instructor/Advisor, Gadsden State Community College (GSCC), Gadsden, Ala.
---
Many people may feel that online learning is difficult, but I love the flexibility of it. Since life as we know it has changed due to COVID 19, online learning is the perfect option for someone who is looking for a career path or a career change.
I currently work in a skilled nursing facility in which there are patients and staff who are COVID positive. Life is very stressful caring for these sick people and then worrying that I could possibly get my family sick. I have days in which I may work long hours and then days that may be much shorter. Due to this uncertainty and chaos, the ability to take every class online for the captioning and court reporting program has been wonderful. I am able to practice on the steno machine at my own convenience which could be before work on some days or after the kids go to bed on other days. Even though the course load may feel overwhelming at times, the ability to do the work during my free time has been a blessing.
For me, if I were doing a traditional in-class learning schedule, I would not be as successful. There would not be enough time in the day to go to class, work full time, and be able to spend quality time with by children and husband. Online learning was the perfect option for me.
Allison Berg, student, Cuyahoga Community College, Parma, Ohio
---
Even though SimplySteno has been exclusively online for the last 15 years, changes have been made during Covid-19 to increase the social aspect of the program in these times when social distancing is encouraged. That has meant adding more live classes, which is another opportunity for students to see other students. In addition, Covid-19 has inspired us to create an online social network exclusively for our students – a safe space where they can share their stories with others in the SimplySteno program. 
Marc Greenberg, CRI, SimplySteno
---
Our spring semester took on a new look due to COVID-19. We were actually one step ahead of the "new normal" by already starting to use a platform called Bluejeans to teach from, as well as for the students to attend classes from. We had started a pilot program using Bluejeans in the fall of 2018 to allow students who did not have access to one of our shared-program technical colleges to attend our program from their home or a place where they had the required internet capability. So, when the safer-at-home order hit, we were up and running immediately. All students just attended their live classes on their regular schedules via Bluejeans from their homes.
Jackie Rupnow, RPR, CRI, our other instructor, and I had a few challenges in getting all our materials together and utilizing my husband and Jackie's daughter for our second voice for our testimony classes. We thank them both for stepping in to keep our students on track! We did also set up speed tests through Realtime Coach just in case for April and May, which the college paid for so there was no cost to the students for that additional Realtime Coach feature.
With that said, all students were able to complete their spring courses, and we had one graduate for the spring semester. 
Barbi Galarno, RPR, CRI, M.S.Ed., Court Reporting Instructor, Lakeshore Technical College, Cleveland, Wisc.
---
It seemed as if the crisis just snuck up on all of us locally and around the country. We were all watching the news and aware of the statistics surrounding the virus across the country when suddenly, faculty and students at Tri-C were informed that we would all begin to work remotely.
The fact that we had an online program already established alleviated stress for our students as well as our faculty. It was truly a ready-set-go situation for us. Amid all kinds of other frustrations and worries as they determined how to manage changes in their professional workplace, support their children's teachers, deal with loss of income, and worry about health, our students expressed that their classes were a nice break from those things. Students found tending to coursework without hesitation to be a welcome way to spend their time and a sense of relief while adjusting to their new normal. The need to finish up with their schooling became even more important as many students faced changes in their employment situations.
A community college with access to grants and support, Tri-C provided laptops to nearly 150 students in financial need. It also has programs to help students find other financial support, food sources, and counseling. Overwhelmingly, Tri-C's students have done very well academically as they shoulder the coronavirus in these uncertain times.
Kelly Moranz, CRI, Program Director, Cuyahoga Community College (Tri-C), Parma, Ohio