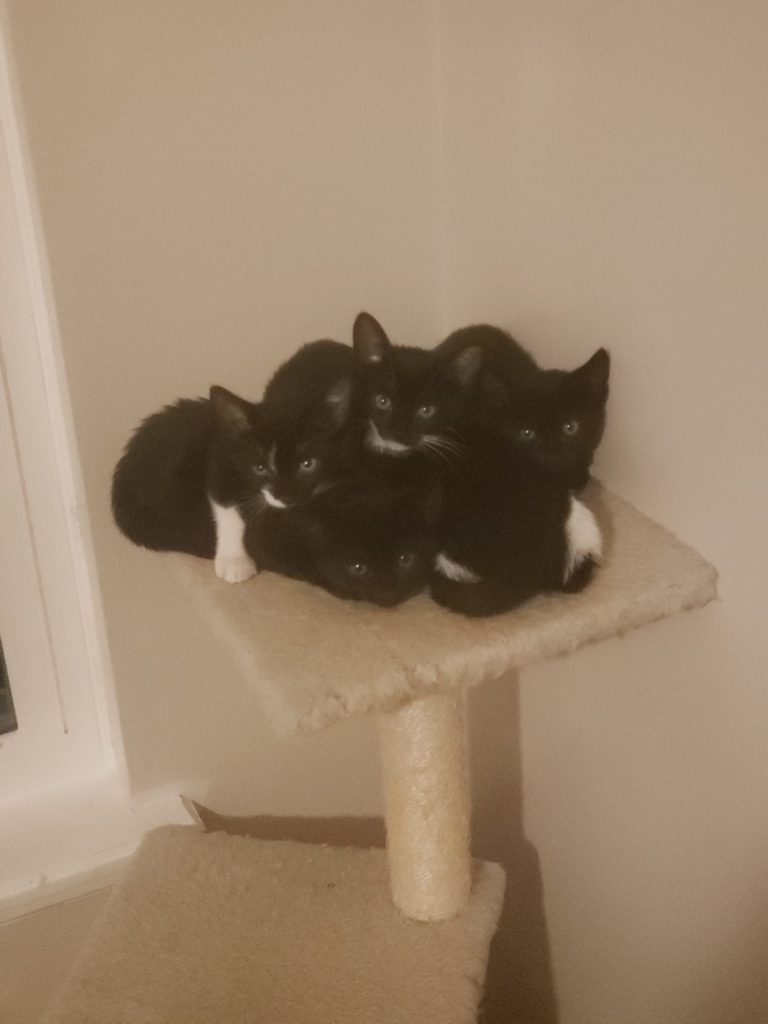 A recent JCR Weekly poll asked if NCRA members were spending more time volunteering with their downtime during quarantine. Answers varied from volunteering in the community to donating money and spreading the word about court reporting and captioning. Some members are also transcribing for the National Court Reporters Foundation's Veterans History Project. Here is a sampling of what some of our members have been doing.
"I constantly try and spread the word about court reporting. I know we need more people to come into our field all around the country, but especially here in Louisiana. So I am constantly talking to people, trying to recruit new people to the field of court reporting, whether it's parents for their high school or college children or young adults or adults looking to change their careers. I love what I do still, even now in my 30th year of freelance reporting in the New Orleans metropolitan area. I am always learning something new every day, meeting new people every day, in a different place every day. I am my own boss and have a tremendous amount of flexibility, all while earning a fantastic income. And, yes, I will continue my everyday efforts, as I always have, to speak of the glories of reporting. I just can't say enough good things about it!"
Wilma Geraci, RPR, is a freelancer in Destrehan, La.
---
"I foster kittens for the Jacksonville Humane Society. I've done it for three years, but I've had more time to spend with them during quarantine. I love animals, and this gives me an opportunity to help the most vulnerable cats [and] kittens that are too small and young to stay in a shelter before they're ready to be adopted."
Stephanie Lachowicz, RPR, is a freelancer in Jacksonville, Fla.
---
"I am volunteering more with Operation Christmas Child. We're working toward a goal of 1,000 boxes this year. Because of the virus, I've been able to work on different projects to fill these boxes. We're now making puzzles from old greeting cards and taking old T-shirts to make jump ropes. I work with a group of ladies from my church, but we have been able to devote more time toward accomplishing our goals during this time. I was drawn to this project because it enables me to teach my grandchildren about giving to others with a loving heart. We work toward gathering the contents and packing the boxes that are shipped all over the world in October for Christmas arrival. I've cleaned my office, organized all my files, cleared up my accounting records, and played many, many board games with all my grandchildren. Spending more time with them has been a blessing and when I look back in my past, I'll have great memories. It is relaxing to slow down every once in a while."
Betty Minton, RPR, is a freelancer in Lake Charles, La.
---
"I have been spreading the word about court reporting and what a wonderful occupation it is for many years. I discuss it with anyone who expresses an interest in the occupation, I discuss it with people who are having employment issues, I have discussed it with moms who are looking to get their children employed. I am a member of Toastmasters and have been giving speeches about court reporting. I plan to continue doing what I have been doing for years. I began teaching it to one of my daughters a number of years ago until she decided to go in another employment direction. My wife and I are amazed at the number of people that are having problems paying their bills or finding employment, and that more people are not getting involved with an occupation in which there is a recognized need."
John Newton, Jr., RMR, CRR, CRI, is an official in Flemington, N.J.
---
"I have always been excited about my career. I know how important it is for the justice system to have qualified stenographic reporters. We are responsible for the recordkeeping of very serious matters. That's why I have always taken the time to recruit/mentor students/reporters.
"I have been a part of the Homeless Ministry at my church for a year and a half. I have continued to donate care packages and food to the homeless during COVID-19. I take after my father. He opened his home to homeless people. I met the homeless at his home and realized how passive, non-threatening, and human they actually are. I realized it was my turn to give back to society. I have several homeless friends. I have also begun to mentor new court reporters/students online virtually. I have always actively mentored and/or recruited new reporters/students during my 32 years working as a steno reporter."
Lourdes Rodriguez-Restrepo, RPR, is a freelancer in Miami, Fla.
---
"I've typed six Veterans History Project transcripts so far over the last couple years. At first it was a good way to get my CEUs, but once I did my first one, I loved it. I really enjoy listening to our veterans' stories. Some are heartbreaking. Some are so inspiring. All of mine have been men, so I'll say that these men whose stories I've typed were so courageous and selfless. One gentleman, at the very end of his story, his voice broke because of all the death he had seen and the friends he had lost. He didn't cry, but I did. I also look up all of 'my' veterans whose stories I type. I'm curious about them. I've been able to find some of them and look at their pictures and their funeral notices. It helps with spellings, too. I grew up as a military 'brat' for 20 years. My father was in the Air Force for five years, got out, didn't like it, and went in the Navy for 15 more years, then retired. I lived on many military bases, so, to me, they are family. I love our veterans. Every single one of them are willing to sacrifice their lives for our freedom. I'm so blessed to be able to give something back by typing their stories and preserving their history.
"I really enjoy the WWI, WWII, and Korean War stories. I had an uncle who was in WWII and the Korean War. He was never the same when he came back. I was shocked at how bad our men had it in the Korean War. One gentleman told of a time when they were hemmed in by the enemy and were starving and our planes dropped frozen steaks and chocolate bars down to them. I typed one story of a pilot in WWII that was stationed in France. He was so young, but he just went all over the place in Europe. He loved it. Another gentleman was on ships in the Pacific during WWII, and he told of how they eluded the enemy boats, running around the outer islands and the coast of Australia, going to the Philippines. As I listen to their stories, I laugh sometimes and I cry sometimes, but all of them stay with me.
"I love history, have always loved history, and I think it should be told by the people who were there and preserved for future generations. These men and women sacrificed so much, so much. I love hearing their life stories."
Linda S. Blackburn, RDR, CRR, CRC, is a freelancer and CART captioner in Lakeland, Fla.