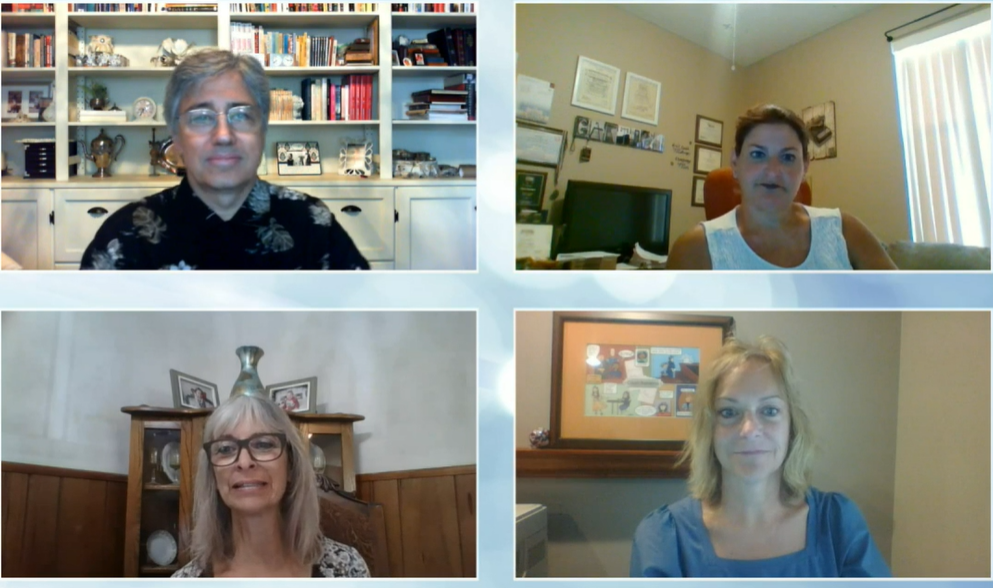 Mark Kislingbury, FAPR, CRR, a captioner and freelance court reporter from Houston, Texas, and Sheri Smargon, RDR, CRR, CRC, a captioner and freelance court reporter from Riverview, Fla., earned the top spots in NCRA's Literary Lockdown Realtime Contest with 21 errors and a 97.67 accuracy rate and 23 errors and a 97.44 percent accuracy rate, respectively.
The NCRA Literary Lockdown, held Aug. 5, was NCRA's first ever virtual realtime contest. It consisted of a literary test read at 180 words per minute. More than 50 NCRA members participated in the contest via Zoom, writing dictation that was delivered by guest reader NCRA member Chuck Cady, a freelancer court reporter and agency owner from Cleveland, Ohio, and a past contest contestant and qualifier.
In lieu of a registration fee, contestants in NCRA's Realtime Literary Lockdown were asked to donate to support NCRA's A to Z® Intro to Steno Machine Shorthand program. A total of $2,500 was raised for the program.
Both Kislingbury and Smargon are longtime NCRA contest participants and qualifiers. Kislingbury, who currently holds the Guinness World Record for fastest stenographer at 360 words per minute, has won NCRA's Realtime Contest on several occasions. Both Kislingbury and Smargon have also successfully competed on the international level, capturing top spots in the world keyboarding and world speed competition, respectively.
"I thought it sounded like a fun idea! The literary was very dense, so it was especially challenging to the dictionary, and I imagine that the many multisyllabic words made it easier for short writers to do well," Kislingbury said.
According to Kislingbury, he didn't especially prepare for the virtual competition, he just continued his regular daily practice of testimony and literary matter. "I do believe if court reporters will diligently work to shorten their writing with briefs and phrases for common words, it will help them gain a lot of speed and accuracy. Daily practice is a must as well," he advised.
"Mark and I had actually participated in a virtual contest a month ago. So, Mark and I had a little bit of virtual competition experience going into NCRA's Literary Lockdown," said Smargon.
"The text was definitely harder than I expected, but I really have come to expect that from NCRA competitions. I actually didn't prep at all. And when I go to the in-person competition, I don't prep then either, unfortunately."
Instead, Smargon said, she practices the high-speed material the day of the competition and hopes for the best. "I've never been a practicer, so it seems disingenuous to pretend to start now. Before the Literary Lockdown, I practiced a few minutes of the live dictation that were given ahead of time, but I had to reboot my computer, so I don't think I even wrote five minutes before it was time to start," she added.
Smargon said she had a goal  of competing during the NCRA conference that was supposed to be held in Orlando, Fla., especially since she lives just an hour from that location. "I'm pretty proud that I accomplished my goal, virtual or in person. This was the first year in 19 years that it was finally going to be somewhere I didn't have to fly to get to … and then COVID.  But my goal last year leaving Denver was to definitely place in competition and to do better than I'd done in my previous attempts. So, while the Literary Lockdown was for 'fun,' I still count it as a real win."
Members of the NCRA's Contests Committee want to thank all of the contestants who participated in this first virtual event and for their generous support of the NCRA A to Z® Intro to Steno Machine Shorthand program.