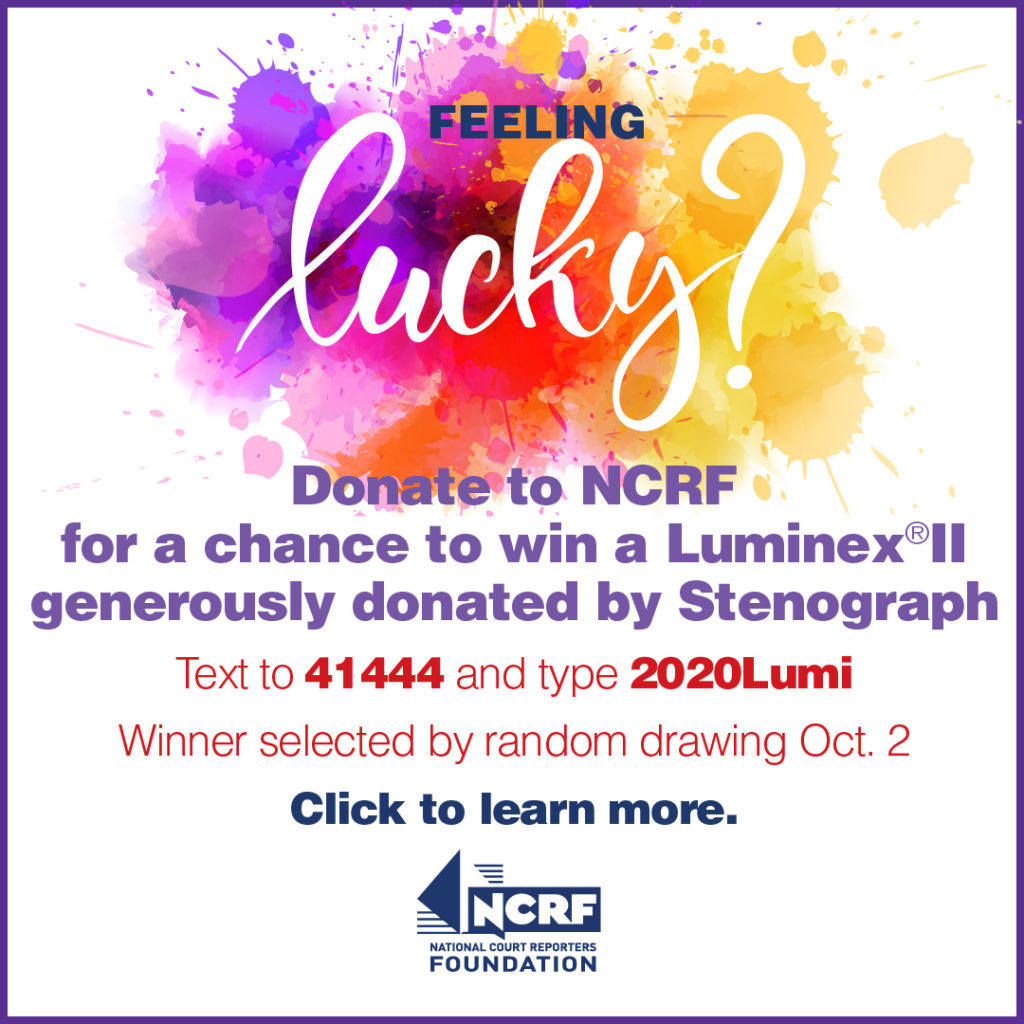 Interested in owning a new Luminex II and supporting the many programs of the National Court Reporters Foundation? Then take a chance and purchase your raffle tickets now for NCRF's Luminex II drawing by noon Eastern time on Oct. 2. The drawing will be held later that day via a Facebook live event. More details will follow in future issues of the JCR Weekly. The winner will be able to choose from among the colors Stenograph offers.
The Luminex II, valued at more than $5,000, was generously donated to NCRA by Stenograph to help raise contributions to support its many programs, ranging from grants and scholarships to educational programs about court reporting and captioning and more.
Raffle tickets cost $50 each, three for $125, or six for $250, and they can be purchased by texting to 41444 with the message 2020Lumi.
"NCRF appreciates Stenograph's generosity in donating a brand-new Luminex II for our 2020 raffle opportunity," said Tami Keenan, FAPR, RPR, CPE, Immediate Past NCRF Chair and a retired court reporter from Battle Creek, Mich.
"This is a highly anticipated fundraiser each year. We also appreciate those who donate to NCRF by buying raffle tickets. Stenograph's and our members' donations make it possible for NCRF to administer our vital training programs, community outreach, and scholarships. Our nonprofit activities are escalating all the time, and such generous funding helps make that possible."
Remember, your chance to enter ends Oct. 2, so text now. You might be the lucky winner.
For questions or more information, email ncrfoundation@ncra.org.