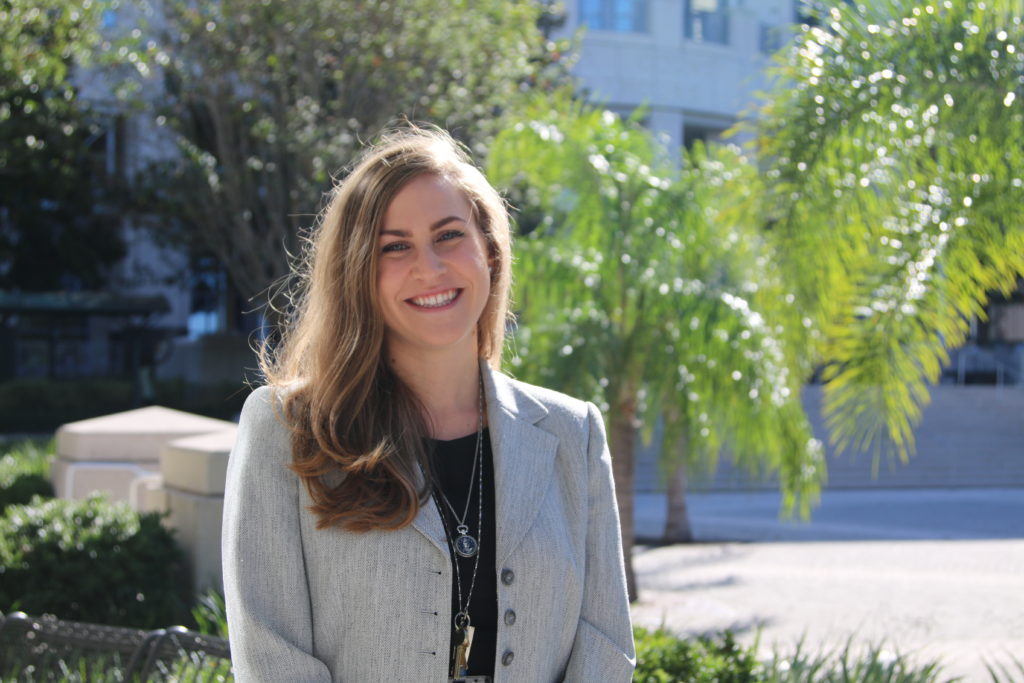 Heather Suarez, RPR, an official in Orlando, Fla., is a winner for renewing her NCRA membership early. Her name was chosen from everyone who renewed in September to win a $300 Amazon gift card.
She said she became and stayed a member of NCRA to "keep up on court reporting news, to attend conventions and network, and for maintaining certification."
In high school, Suarez said she didn't know what she wanted to do. She only knew she didn't want to continue waitressing.
"I started to think about my favorite classes throughout grade school, and I remembered a sixth-grade typing class that I took," she said. "The teacher was a real stickler! She would walk around the room and place a box over our hands if she caught us looking at them, turn our monitors off if she caught us looking at the monitor, and all of our tests were taken in the dark on typewriters. I loved it! Half joking, I began searching the Internet for 'typing jobs,' and that's when I discovered court reporting. Although my search started out as a bit of a joke, I knew immediately that is what I wanted to do. I eventually found out that my cousin Beth is a court reporter — small world — and she answered my questions and gave pointers when I first started court reporting school."
Creating new briefs and always striving to write faster and cleaner are things Suarez likes about court reporting. She added that working for the U.S. District Court makes her feel like her own boss since she is in charge of her own transcript production and records.
"This year was my court reporting 10-year anniversary, and it has been the best decision of my life," Suarez said.
NCRA's membership department has more prizes for people who renew early. If you haven't renewed yet, don't wait! Renew today!