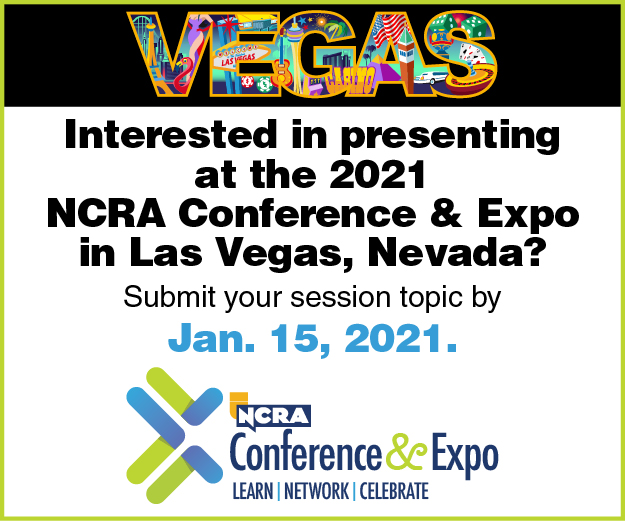 NCRA has issued a call for presentations for its 2021 Convention & Expo. NCRA is seeking presentations for the largest gathering of captioners and court reporters in the United States.
NCRA's Education Content Committee is looking for topics that would be of interest to working court reporters, captioners, and legal videographers. Popular topics include working during COVID-19, realtime, ethics, technology, brief-writing systems, captioning best practices, and the latest in videography. Past speakers have noted that giving presentations has benefited their careers, helped them to meet new people, and helped them build networks within the NCRA community. Click here to read about the experience of a first-time presenter.
Click here for more information or to submit a topic for consideration. The deadline to submit topics and speakers is Jan. 14, 2021.