At the 2021 NCRA Conference & Expo, the National Court Reporters Foundation (NCRF) proudly contributed to the breakout education sessions a riveting briefing from Kerry Ward, liaison specialist for the U.S. Library of Congress (LOC) Veterans History Project (VHP). Ward was the first granted approval to travel for the Library since COVID-19 restrictions were lifted thanks to a formal request from U.S. Rep. Ron Kind of Wisconsin, who was one of the originators of the legislation authorizing the VHP.
At the standing-room-only breakout session held at the Conference, Ward asked, "How many of you are or know a veteran?" Everyone raised a hand.
"The Library of Congress Veterans History Project is your chance to make history," she said. "Volunteer to interview or collect the firsthand narratives from the veterans in your lives and communities. By donating them to the Veterans History Project, these treasured memories are then preserved, archived, and made accessible so they can instruct and inspire for generations to come."
To date, NCRA members have completed 4,480 oral history transcriptions from among 1,524 veteran collections, according to Ward.
Typically conducted in an interviewee-to-interviewer setting, veteran survivors share their stories so that their loved ones, historians, researchers, and future generations will understand those experiences and be inspired by their actions, Ward explained.
Through the stories of the brave men and women who wore our country's uniform, the history we read about in books and newspapers comes to life, Ward said, as she provided heart-wrenching excerpts from veterans' wartime experiences. VHP research topics cover an array of military conflicts, including the oral histories from veterans of World War II, the Korean War, the Vietnam War, and military operations in Central America, the Gulf War, Iraq, and Afghanistan, Ward noted.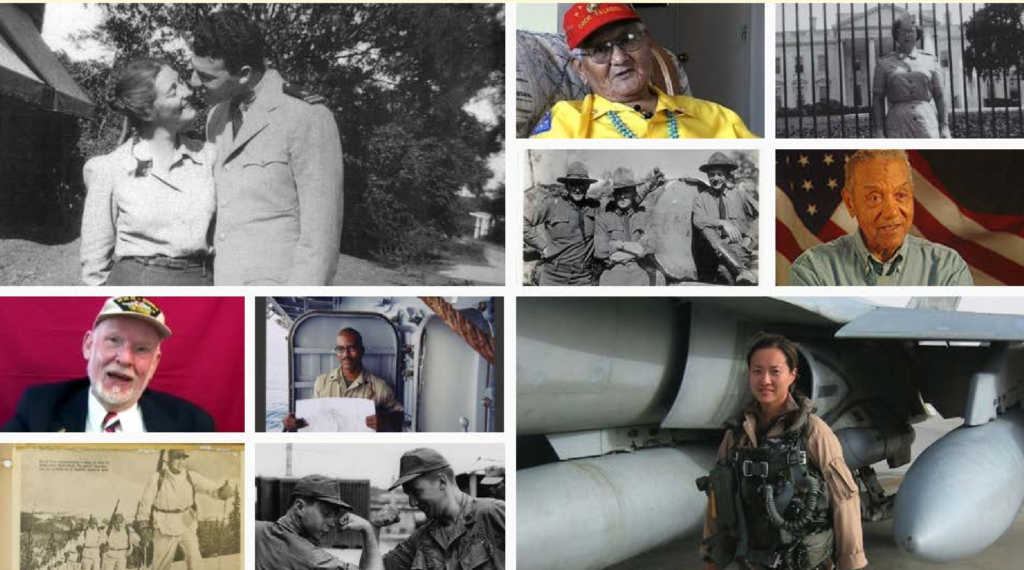 "Whether participating as a veteran, an interviewer, or an advocate, I can guarantee that it will be a worthwhile endeavor," she said. "I personally carry many of these stories in my heart and find myself changed for listening to them. I hope you will feel the same. "
NCRF has supported the VHP since its inception in 2000. NCRA court reporters can earn 0.25 PDCs per transcription, and students can earn a free membership by completing two transcriptions. All documents must be sent to the Foundation digitally and in hard copy.
For VHP Frequently Asked Questions, click here.
For VHP Guidelines to follow, click here.
For information about NCRF's partnership with the Library of Congress for the Veterans History Project, click here.
Questions about the NCRF Oral Histories Program? Contact Jill Parker Landsman at jlandsman@ncra.org