By Suzanne Trimble
I am a lucky official reporter. Every speaker in every courtroom where I work must speak into a microphone. That sound is then routed to a small box called a "headphone amplifier." From there, the sound goes into two lines: One line goes into my computer for my software to record and the other into my headphones. Not that it's relevant here, but there is also a speaker under my desk, which I use to record via my machine.
If I am lucky enough to have a direct line to the sound in the courtroom, you might ask why I would need an improved headphone amplifier. Well, I heard it through the grapevine that the new and improved headphone amplifiers make the sound from the courtroom fabulous, so I decided to try one myself. I purchased the HM-4 4-Way Headphone Amplifier on Amazon.*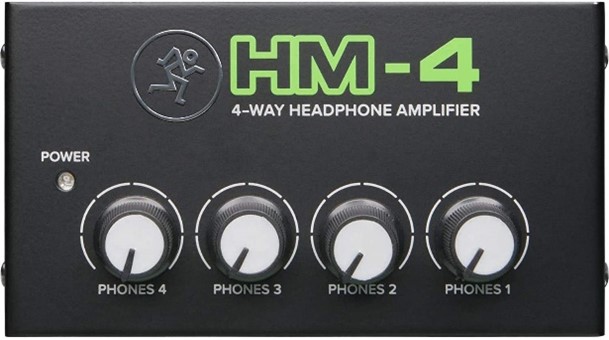 The pros of the HM-4 Amplifier:
The sound of the HM-4 has a wide range of rich tones. I can hear words much better. The old amplifier had a tinny, thin tone. Speech has a wide range of intonation, and this amplifier captures it all. It enhances the sound coming from the courtroom.
The volume in our courtrooms varies dramatically, and we don't have the ability to change it. In some courtrooms the volume is very quiet, while in others it's very loud. Because each output on the HM-4 has its own volume control, it's simple to turn the volume down or up separately to both the headphones and the computer. This takes away the added hassle of having to change the settings in my computer for the microphone in each courtroom. For headphones, it eliminates the need to purchase a separate headphone volume control to protect my ears or add volume.
The cons: None.
As another option my colleague purchased the Maker hart Just Mic 4 Mini Microphone Mixer. She really likes the tone. The Maker hart has one output and three inputs. It has mute capability for each line in to make it easier to switch from the sound coming from the courtroom to the walkie-talkie sidebar communicators that many courthouses post-COVID-19 still use. Because there is one output, if you would like to have outputs to both the computer and headphones, the UGREEN headphone splitter 3.5mm is a great addition to the Maker hart.
Suzanne Trimble, RPR, CRR, is an official court reporter based in Sanford, Fla., and a member of NCRA's Technology Committee.
Questions on technology and realtime can be sent to the Committee through jcrfeedback@ncra.org.
*By using these Amazon association links, NCRA is eligible to make a small commission to help further our cause.