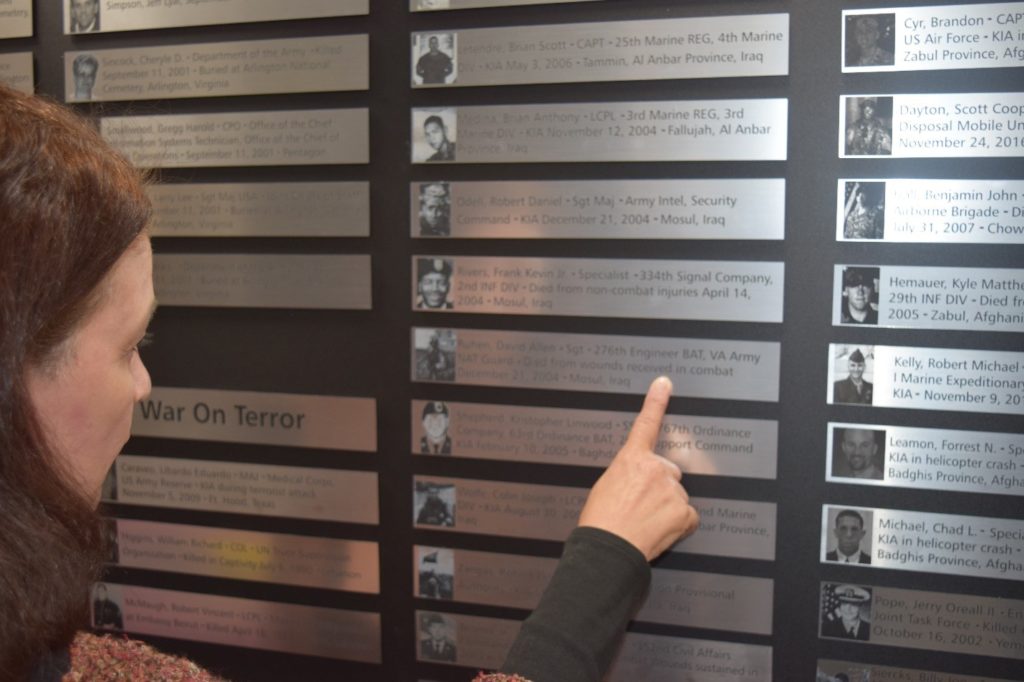 In September members of NCRA came together with staff to host a special Veterans History Project (VHP) event at a local museum in Northern Virginia. It was the first time that a VHP event hosted by NCRA was done with members participating by Zoom to capture the interviews that were shared. The oral histories of a member from each of the five military services and one Gold Star Mother will be presented by the National Court Reporters Foundation to the Library of Congress for its VHP collection.
The VHP is the first of several oral history projects that NCRF and NCRA members have supported through the Foundation's expanded Oral Histories Program. Since 2003 NCRA members who volunteer their services have worked with NCRF and the Library of Congress to record and transcribe the moving stories of many U.S. veterans and Gold Star Families, building a lasting legacy of the diverse group of men and women who have served our nation. Since becoming involved, NCRA members have transcribed more than 4,500 oral histories for the program.
The event, which was held at the Freedom Museum in Manassas, Va., captured the stories of Gold Star Mother Sonja Ruhren, whose son, U.S. Army Sgt. David A. Ruhren, died while serving during Operation Iraqi Freedom. Ruhren's name is one of many on the museum's honor wall, and his story is included in its collection of veteran's stories.
Members from local chapters of the Strength & Honor Motorcycle Club, a national nonprofit group comprised of retired veterans and first responders, shared their stories of service while NCRA members transcribed them via Zoom sessions. The event also served as a precursor to the club's Davey's Battle Brothers Memorial Motorcycle Ride, an annual event that honors Sgt. Ruhren's memory as well as the memories of other fallen veterans and first responders. The benefit ride raises funds to support the families of fallen veterans and first responders as well as other charitable organizations.
NCRA members who volunteered their time to capture and transcribe the stories of the participants included: Sindie Bragg, RPR, a freelance court reporter from Abington, Va.; April L. Crites, RMR, CRR, an official court reporter from Cincinnati, Ohio; Traci Mertens, RDR, CRR, CRC, an official court reporter and captioner from Alexandria, Va.; and Julie Schoettle, RPR, an official court reporter from Hatfield, Pa. Each of these volunteers expressed how honored they felt to participate.
"It was such an honor to be a part of this noble endeavor," Crites said. "I am already excited about helping capture another brave soldier's memories."
In addition, Bragg noted that the experience was very rewarding, while Mertens said she was very thankful for the opportunity to participate.
"I have always heard about the Veterans History Project, [I] was always intrigued to participate, and now I am so honored to have been a part of it," said Schoettle.
"The veterans talked about serving their countries and the pride they feel on a deep level in doing so. Helping to preserve their memories and experiences gave me that same feeling, that memorializing their special moments was in turn serving our country by keeping alive these snippets of passion, tears, laughs, and smiles that these brave men conveyed that helped shape the history of this country. That was an unexpected experience for me, and I will treasure that always," she added.
In addition to Gold Star Mother Ruhren, the following veterans graciously shared their stories:Tim Seaman, U.S. Coast Guard; James Eric Fritzius, U.S. Navy and Navy Reserves; John Kalinowski, Jr., U.S. Air Force; Mark Evan Lancaster, U.S. Army; and Kevin Wayne Kayhoe, U.S. Marine Corps. The military service for those interviewed ranged from Vietnam to the Iraq and Afghanistan wars.
During remarks at the fundraiser ride, Ruhren said that her biggest fear was that her son's story would eventually be forgotten. "I don't have to ever worry about that again. Years from now folks will be able to see pictures and read a bit about who he was, is, and will always be. This honor means more than words can ever express," she said.
Several of the veterans who participated expressed what it meant to them to share their stories and why preserving them is so important when they were interviewed by a local television station at the event.
A special thanks to NCRA Immediate Past President Debbie Dibble, RDR, CRR, CRC, a freelance court reporter and captioner from Salt Lake City, Utah; Margary Rogers, RPR, CRI, a court reporter and CART provider from Washington, D.C.; and Rich Germosen FAPR, RDR, CRR, a freelance realtime court reporter from North Brunswick, N.J., for their efforts to recruit members to volunteer to transcribe these stories.
For additional information about NCRF and its Oral Histories Programs, contact ncrfoundation@ncra.org.
To read more about what the court reporters who participated in this VHP event had to say, see the November 2022 issue of the JCR print edition.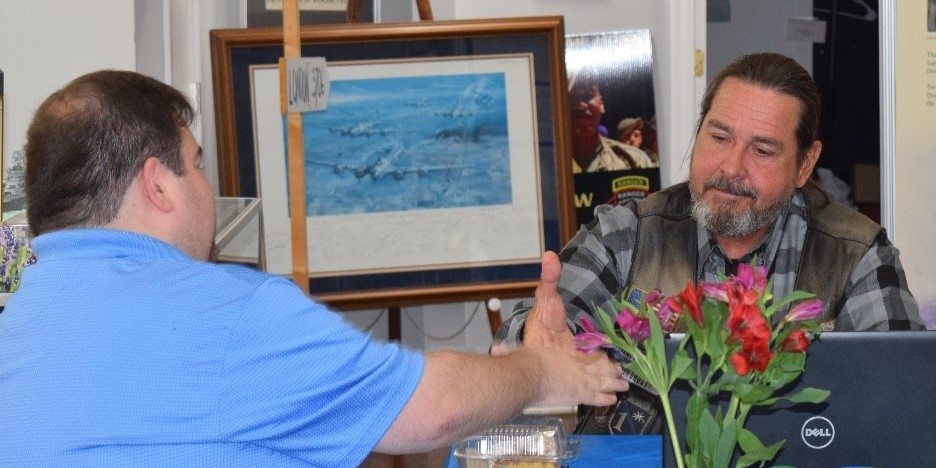 U.S. Coast Guard veteran Tim Seaman is thanked for sharing his story.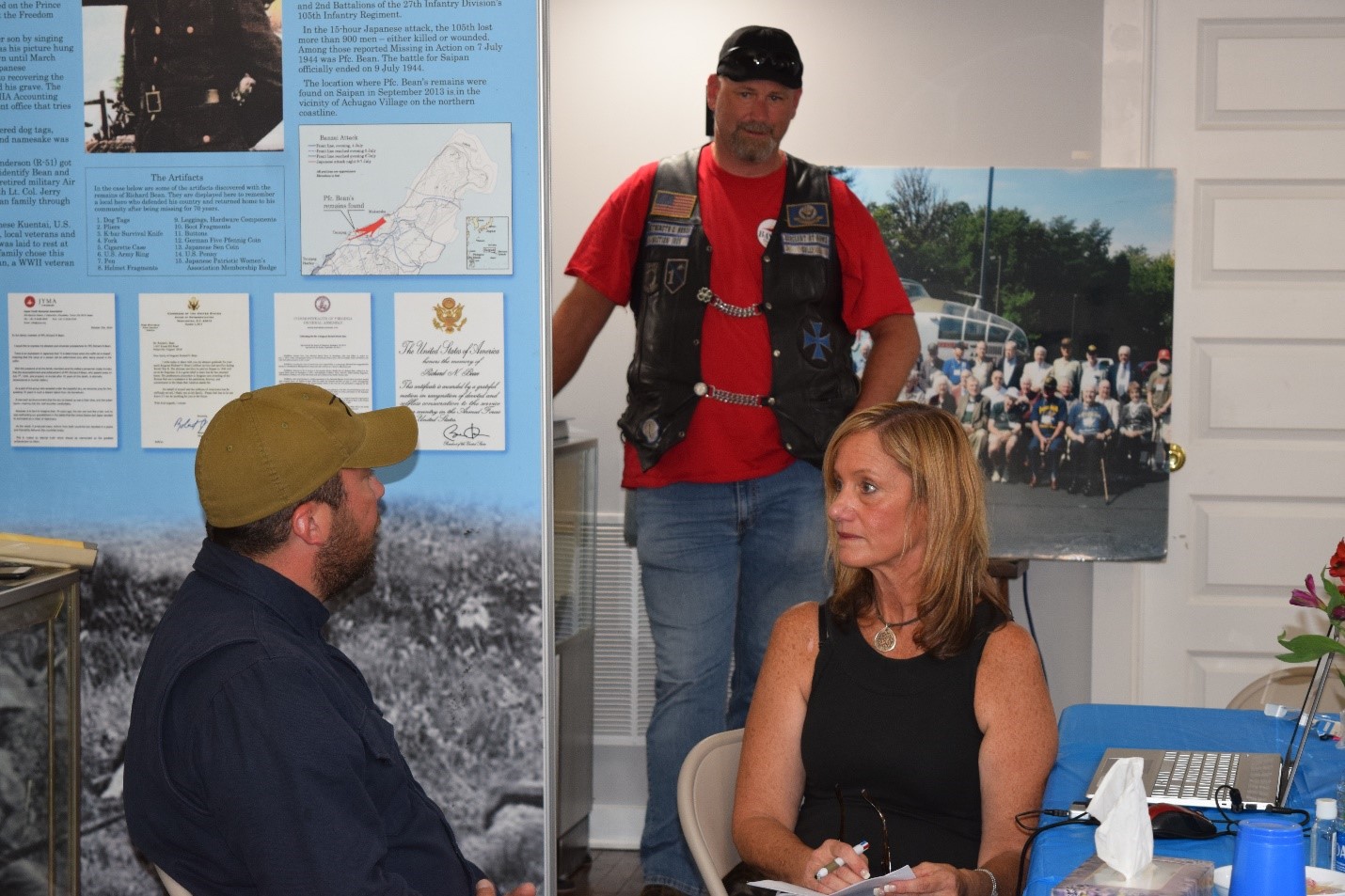 Mark Lancaster, U.S. Army, shares his story with Kristin Perper, Freedom Museum staff, while Larry Sullivan, a member of SHMC looks on.



NCRA member Cynthia Bragg, RPR, transcribes U.S. Marine Corps veteran Kevin W. Kayhoe's story.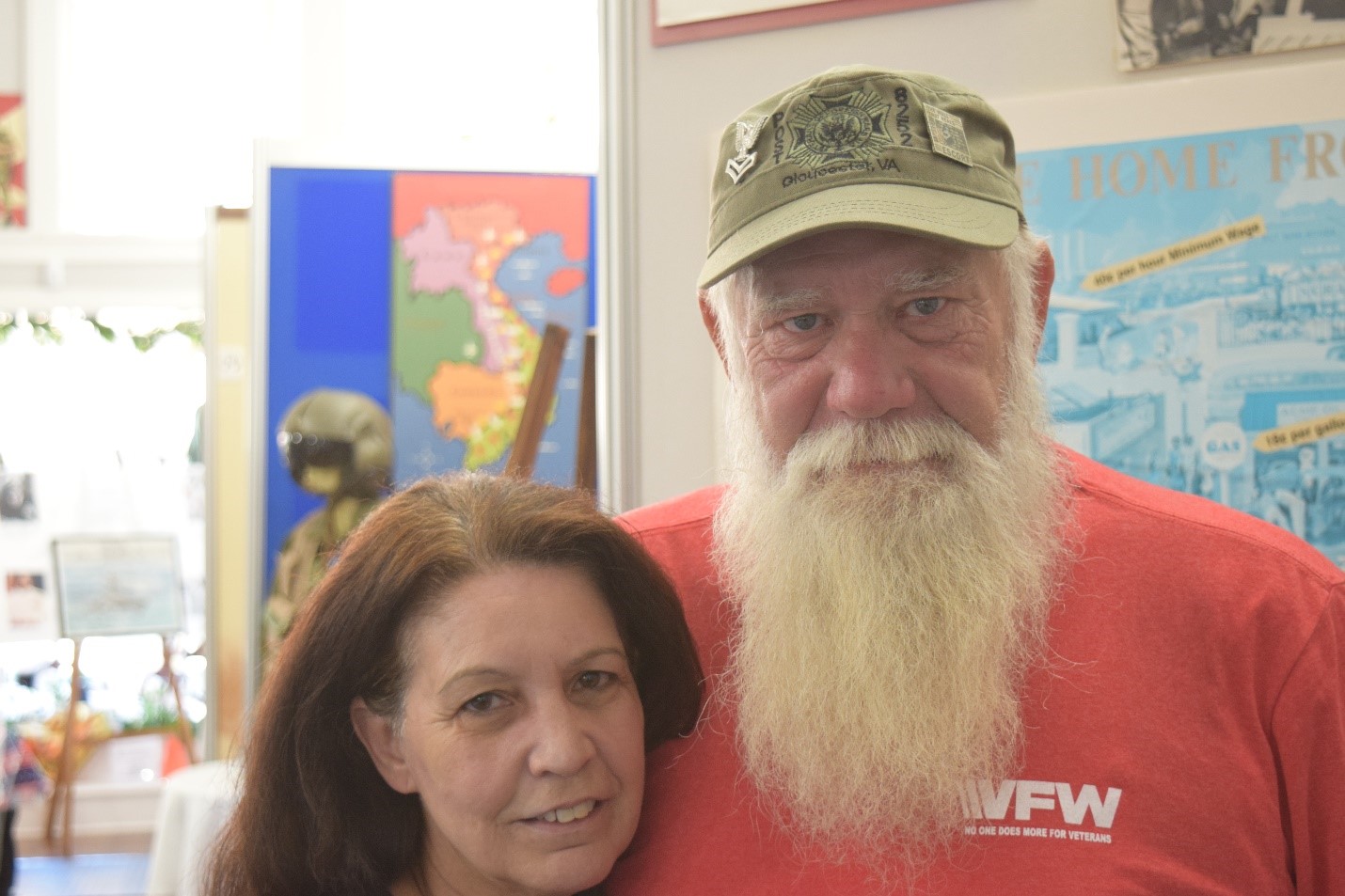 Gold Star Mother Sonja Ruhren poses with U.S. Navy veteran James Eric Fritzius.