NCRA's 2023 Court Reporting & Captioning Week kicked off Feb. 4 and will be celebrated through Feb 11, with the theme "STENO always in my heart." A number of state associations, schools, and individuals have already shared their plans to celebrate this 11th annual event. Below is the latest in activities happening in honor of this week.
State proclamations
Nearly a dozen states have secured official publications from their governors, and more are expected through the remainder of the week. Members of the Washington Court Reporters Association (WCRA) joined together to video record a reading of that state's official proclamation signed by Gov. Jay Robert Inslee.
States that send a copy of their proclamations to pr@ncra.org are entered into a drawing to win a 2023 NCRA Conference & Expo registration. Proclamations should be submitted to NCRA by Mon., Feb. 20. The winner will be announced in the Feb. 22 JCR Weekly.

In the states
The Deposition Reporters Association of California is celebrating the week by spotlighting its members who are amazing irreplaceable deposition reporters.
StenoStrides is holding a Strides for Students Silent Auction that runs the entire week. All proceeds raised from the auction will be used to assist students in paying for their registration to the 2023 NCRA Conference & Expo in Houston. Learn more here.
Visitors at The Craft of Brewing in Ashburn, Va., will see an ad promoting court reporting and captioning by the Virginia Court Reporters Association (VCRA) cycling on a wall screen. VCRA has also created Zoom backgrounds for members to use during the week.
WCRA distributed a special e-guide to its members filled with tips on how to celebrate the week and information about daily activities. Activities include a virtual scavenger hunt with a $50 gift card prize, information on how to sign up for events being hosted by other state associations, and some fun coloring pages honoring the profession.
The 13 court reporters working in the Snohomish County Superior Court in Everett, Wash., created a display inside the courthouse lobby that will remain up for the entire month of February to highlight their role in the judicial system. The court is actively recruiting for two more reporters.
Schools
Students at Lakeshore Technical College in Cleveland, Wisc., celebrated the week by going out into their communities and taking a photograph wearing a red top while proudly displaying their steno machines.
Individual members
NCRA member Anissa Nierenberger, RPR, CRR, CRC, CRI, a broadcast captioner from Boise, Idaho, and owner of LearnToCaption.com and Captionique.com, is hosting a free Terminate Transcript Turmoil webinar for professionals and students on Thurs., Feb. 9, at 8 p.m. Eastern. Email info@LearnToCaption.com with the subject line TTT to sign up. No CEUs will be awarded.
NCRA member Juanita Price, RPR, an official court reporter and captioner from Gainesville, Va., will be interviewing a WWII veteran from Manassas, Va., for the Library of Congress' Veterans History Project. The veteran will be accompanied by his wife of 77 years and will be interviewed by his daughter.
Swag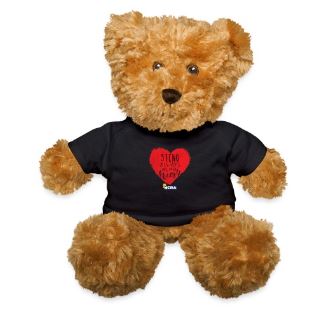 The NCRA Merchandise Store is running specials in February. Sales include free shipping through Feb. 8, 25 percent off everything on Feb. 14, and 15 percent off everything from Feb. 23-27. These sales offer a great opportunity to save money while also purchasing a range of items from clothing to gifts and accessories that sport the official 2023 Court Reporting & Captioning Week logo as well as other NCRA and NCRF logos and artwork.
Send a picture of yourself modeling your customized swag to pr@ncra.org by March 1 and be entered into a drawing for one of three prizes.
Reminders
As always, NCRA has made available a Court Reporting & Captioning Week resources page that offers an array of downloadable promotional materials ranging from press release templates, flyers, presentations, and social media tips to messaging, posters, yard signs, business cards, and much more.

State associations, schools, individuals, and vendors: Please share with us photos and stories about how you celebrated the week and send to pr@ncra.org.