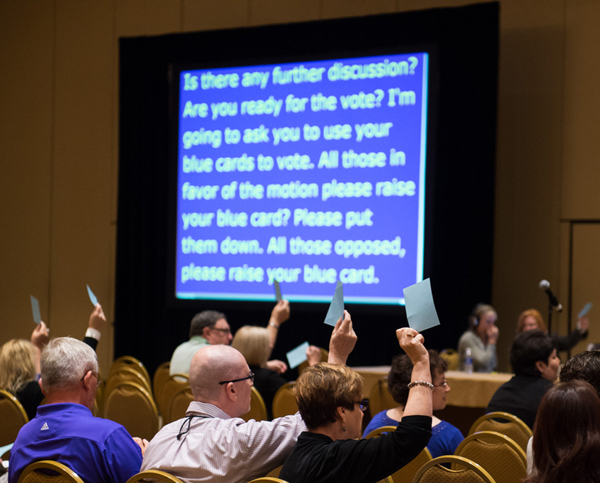 NASHVILLE, Tenn. – NCRA members voted on six amendments to the association's Constitution and Bylaws during the organization's 2013 Annual Business Meeting at the 2013 Convention & Expo being held in Nashville this week. The amendments, along with corresponding rationale, were communicated to members in the JCR and on the NCRA website in accordance with established protocol. The vote took place electronically with all NCRA voting members for whom NCRA has working email addresses invited to participate during a 12-hour period immediately following the conclusion of the business meeting. Overall, 284 registered members took part in the online vote, passing each of the amendments by substantial margins.
The amendments included:
The elimination of the requirement for NCRA Associate Member applicants to be endorsed by a Voting Member;
The elimination of the requirement to post information within the NCRA Convention's registration area for Board candidates, given the fact that virtually all information associated with member voting is presented on the Internet;
The requirement of the Council of the Academy of Professional Reporters (CAPR) to have at least one consumer or public member in addition to at least five NCRA Fellows members, in an effort to align CAPR composition with best practices within certification and education circles;
An amendment that makes language associated with CASE and the General Requirements and Minimum Standards (GRMS) consistent with current policies and procedures associated with both;
The expansion of the pool of potential candidates to serve on the Distinguished Service Award (DSA) Committee by not requiring such candidates to be past DSA participants; and,
The elimination of the President's Advisory Council as an official NCRA standing committee, even though it is the board's intention to draw on the background and expertise of past presidents when such counsel is needed.
A more detailed report of the board's actions will appear in an upcoming issue of the JCR and on theJCR.com.