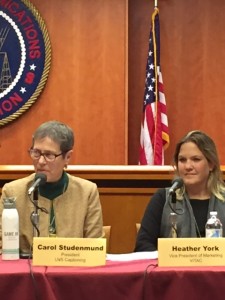 On Nov. 10, the Federal Communications Commission hosted a roundtable on closed captioning of PEG programming. PEG stands for public, educational, and governmental television channels. Carol Studenmund, RDR, CRR, CBC, CCP, a broadcast captioner and president of LNS Captioning in Portland, Ore., was in attendance representing the interests of broadcast captioners, along with Heather York, vice president of marketing at VITAC.
The roundtable discussion focused on captioning standards and best practices for PEG providers, as well as the importance of both quality captioning and captioners. Participants also discussed creative strategies to get local captioning covered by larger government entities. Many PEG stations cover public content such as city council meetings and operate on a smaller scale. Educational content, however, also needs to be captioned to comply with the Americans with Disabilities Act.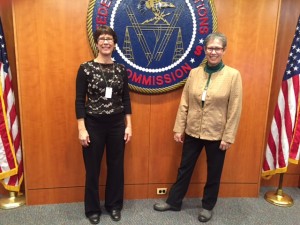 "It was an honor to represent NCRA at the FCC to talk about captioning for local government programming," said Studenmund. "Providing access to government at all levels is a vital service for our community. All people, regardless of disabilities, deserve to be able to participate in their government affairs. Captioning helps make that happen for people who are deaf and hard of hearing."
The agenda for the roundtable is available on the FCC website.