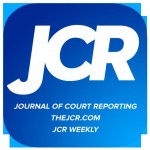 Lakeshore Technical College, Cleveland, Wis., recently wrote in about their recent grant award. Here's what the college reported:
"Lakeshore Technical College was awarded a $196,000 grant from the Wisconsin Technical College System. It is a State Core Industry Grant. The tasks we outlined in the grant include:
High school online theory class – Spring start: Our project is to break our theory class down to two semesters and offer it online for high school students. We would meet with them live once a week as a class to give in-person feedback and answer questions. The following spring, they would be able to attend class along with our traditional students. It will also be a pilot program to possibly allow a spring start for all students as we now only have a fall start.
Lakeshore Technical College teaches all classes over an ITV (Instructional Television) format throughout the state of Wisconsin at various technical colleges. Students attend live classes with their instructors and their classmates. We feel very strongly about teaching our classes live and have had great success. Because we do have some areas of the state where we don't have partnerships with a local technical college, we are looking to try solo sites for underserved areas. We will be researching technology that will enable students to attend our program from their homes in areas where they don't have a satellite school within their area.
Embed CRR and RPR: We will embed the Certified Realtime Reporter and Registered Professional Reporter Exams in our broadcast captioning internship (CRR) and court reporting internship (RPR) so that students will get the experience of taking the exams before they graduate.
Student success coach/point person: We will hire a person to communicate personally with students and shared-site personnel to answer questions, help with technology, set up recruitment events, and help students to feel more of a classroom community instead of being 'out there on their own.'
We are very excited with these new projects and look forward to their implementation."