NCRA members will have the opportunity in August to vote on several amendments to the Association's bylaws, including approving an amendment to add captioners to the official name.
If approved, the amendment would change the name of the Association to National Captioners and Reporters Association, which would maintain the initials NCRA, a recognized and significant symbol for captioning and court reporting professionals. In addition, the official logo would include a new tagline that underscores the professions NCRA represents — Steno: The standard in capturing the spoken word. The tagline maintains the Association's focus on stenography and the professions that use a steno machine.
The proposed amendment is the result of lengthy discussion and membership feedback brought forward during the creation of the new three-year strategic plan. In addition to engagement with membership for feedback, NCRA sought the expertise of an outside consultant. The change is expected to bring more attention to stenography and the machine, update the image of stenography, and inform the public that stenography serves many purposes.

"One of the most important things about the name change is that NCRA is recognizing captioners as valued members of this professional organization. It's an opportunity to say, 'We are an association made up of stenographers. We value captioners as members. We value your exceptional realtime skills. We value your profession. We represent you on the same level that we represent court reporters,'" said Kimberly A. Shea, CRC, a captioner from Trophy Club, Texas.
"I believe it's important to acknowledge that, while we are all stenographers, captioners and court reporters possess intricate skill sets unique to their specialty. I have been a member of both professions for many years. They are both amazing communities to be a part of," Shea added.

"My hope is that this name change will assist in the rebranding of our industry," said Danielle Murray, RPR, CRR, an official court reporter from Olathe, Kan. "The name change encompasses more of what we are now in 2018. We aren't just court reporters sitting in a court anymore. There are many more things you can do with this skill," she added.
Murray has been a member of NCRA for 10 years, is immediate past president of the Kansas Court Reporters Association, and currently works for the 10th Judicial District of the State of Kansas.
According to the amendment rationale, the proposed name change would also help bolster the services and value members receive. In addition, it will drive greater recognition for the human component of court reporting and captioning within the profession's client communities.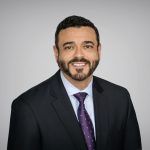 "This name change will recognize the important work that is performed by NCRA members who are court reporters and captioners — and some who work as both reporters and captioners — and will keep the NCRA tag, recognizing NCRA as the stenographic leader in capturing the spoken word," said Stephen H. Clark, CRC, a manager and realtime captioner for Home Team Captions in Washington, D.C., and a member of NCRA for 33 years.
"As more and more captioning is being performed, both broadcast and CART captioning, it is vital that we recognize the contributions made by captioners and the importance of their membership in NCRA. This profession is changing so quickly, and recognizing all of our professional members is the right thing to do. There is strength in numbers. We are strongest when we work as one, while recognizing the unique talents of all of our members," he added.
"My hope is that court reporters and captioners will realize that we have a better chance at success if we stand together as stenographers, respecting the skills we all possess and supporting each other in the challenges we face on both sides of the fence by participating in education, awareness, and activism at every opportunity," said Shea.
"If we can successfully do that, then our membership will flourish and we can encourage and inspire a new, modern generation of stenographers to keep the skill alive, respected, and relevant. There is power in numbers. In order to grow, we have to give people a reason to be here. They have to feel they are represented and that their professional needs are being served. Our organization has the potential to make a difference in not only our professional communities but also the deaf and hard-of-hearing community.
Murray agrees: "There is strength with numbers; and court reporters and captioners have a common interest, which is to be the gold standard for translating the spoken word to text," Murray added.
The Constitution & Bylaws permits all eligible NCRA voting members to vote through electronic means on Bylaws amendments. Members who are eligible to vote will be able to sign in to the secure website and vote through a private, secure link during the 12-hour voting period, which should open within two hours of the end of the Annual Business Meeting. Members who are interested in voting must have an active email address on file in NCRA's membership database.
Members attending the Annual Business Meeting will also be voting on new members of the Board. The Annual Business Meeting will take place at 8:30 a.m. CT on Thursday, Aug. 2. The Annual Business Meeting will be held in conjunction with NCRA's Convention & Expo in New Orleans, La. Eligible voting members will check in and receive a ballot and information starting at 8 a.m.