A new NCRA committee, the Captioning Regulatory Policy Committee, has recently been formed. Its charge is to monitor the Federal Communications Commission (FCC) actions and other actions that affect the closed captioning industry and to respond accordingly.  The committee met on Sept. 4, 2018, to address the automatic speech recognition (ASR) issue.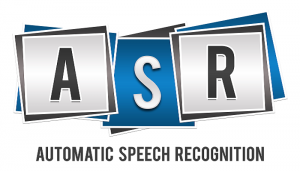 ASR has already infiltrated some local TV news markets.  Some of you may have heard that an entire station group plans to transition to an ASR system in the near future. The committee members don't know yet how the deaf advocacy groups or the FCC will respond. The deaf advocacy groups have been made aware of the coming switch to ASR, and NCRA is sure they will keep a close eye on it and respond accordingly. The FCC's stance on ASR-generated closed captioning is that, like any captioning, it must meet FCC accuracy requirements.
In the Committee's observations thus far, if the conditions in the newscast are perfect — reasonable speed, people not talking over each other, routine news subject matter/terminology, lack of background noise, no singing, etc. — ASR captions can be good; but if there is background noise, singing, chanting, a fast-paced program with people speaking over each other, difficult terminology, etc., the captions can be unusable. In addition, ASR systems display erratic punctuation. One must watch a variety of programs for more than just a few minutes to observe the varied results of ASR. They can be all over the board.  About the only plus for ASR is it is verbatim — when it hears and correctly interprets what is being said.
The emergence of ASR obviously makes us feel uneasy. The best actions you can take are as follows: if you see subpar captions, automated or otherwise, notify the station and complain to the FCC. NCRA offers a set of instructions; be sure to include the station, program, time, and specific examples.
Please rest assured that NCRA is closely monitoring the ASR issue.  Please keep in mind that our best defense is for you to continue to produce top-quality captions for our viewers and to provide clients with excellent customer service. Don't forget: No ASR system comes close to providing consistently accurate captions at the level that a human captioner can.
The Captioning Regulatory Policy Committee invites questions about this Committee and its status. Questions can be directed to mbarusch@ncra.org.