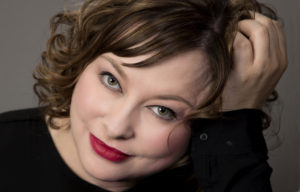 Ann marie Houghtailing, entrepreneur, storyteller, and business coach, will present her Storytelling & Business Development session at NCRA's 2019 Business Summit being held Feb. 1-3 at the Manchester Grand Hyatt in beautiful San Diego, Calif.
Houghtailing, who launched her practice as a business development expert in 2009 with only $5 in her pocket, a Macbook, and a truckload of tenacity in the worst economic climate of her life, developed the Corporate Alliance Partner for the Institute for Sales and Business Development at the University of San Diego, Calif., just one year later. Today, she has the reputation of being one of the most sought-after business development and storytelling experts in the country and speaks regularly on Narrative Leadership and how to use storytelling as a tool of influence in business with her trademarked Narrative Imprinting® process.
Participants can expect to learn an array of skills from Houghtailing, including:
An understanding of why our brains love storytelling
How to use a character-driven story to increase emotional connection, build trust, and create relationships
How to evaluate current processes to increase narrative impact
The importance of threading narrative and questions throughout the consultation process
How to use presentations and consultations to influence your audience
How to synthesize information into narrative
How to make your presentations and consultations memorable
How to increase conversion rates through narrative imprinting
How to be memorable
According to Houghtailing, to establish trust and build relationships, we have to create a Narrative Imprint™. The ability to hold someone's attention and create trust through narrative recognition is critical throughout the business development process from casual meetings to consultations and presentations.
"We now know that storytelling creates a bond between teller and listener," said Houghtailing. "Old modalities of features and benefits and mission statements are not effective or sustainable. Training professional service providers to be excellent communicators and storytellers accelerates the relationship development process, increases conversion rates, and infuses the consultative process with humanity and elegance. People may not remember the features and benefits of your service, but they will never forget the story you told them about how you saved a company millions, increased revenue, or transformed leadership."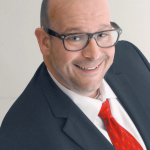 Houghtailing will join past NCRA Director Mike Miller, FAPR, RDR, CRR, a freelance court reporter from Houston, Texas, who is known for his popular Depoman.com forum, which provided court reporters with a medium to share insights and address common issues from 1997 to 2015. Also recognized for his Tough Love session, Miller will lead a seminar called "Tough Love Part 2," which will challenge the most sacred beliefs about the business of court reporting with a focus on why being stuck in 1985 isn't going to alleviate any of the issues faced by agencies and reporters in the 21st century.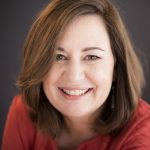 Also on the schedule is Eunice Carpitella, a professor at the Wharton School at the University of Pennsylvania, who will serve as keynote speaker. She will address the practical idea that simple shifts in our routine patterns of interaction and mindset make it possible for business leaders to include, engage, and unleash everyone in solving problems, driving innovation, and achieving extraordinary outcomes.
Early registration rates end Dec. 10, for NCRA's 2019 Business Summit. To save even more money, attendees are encouraged to book their hotel now before the guaranteed room block ends Jan. 8, 2019. Online registration for the 2019 Business Summit closes Jan. 20, 2019, and onsite registration and pricing starts Jan. 21, 2019.
Don't forget, February is the perfect time to book early and stay late to enjoy the beauty, sunshine, and numerous attractions San Diego has to offer.