The National Court Reporters Foundation (NCRF) has announced the winners of the 2019 Frank Sarli Memorial Scholarship, the Robert H. Clark Scholarship, and the New Professional Reporter Grant.
Nicole Duzich, from Glendora, Calif., a student at Tri Community Adult Education in Covina, Calif., was named recipient of the 2019 Frank Sarli Memorial Scholarship. The Foundation also announced that Amanda Johnson, from Rathdrum, Idaho, a student at Brown College of Court Reporting in Atlanta, Ga., is the recipient of the Robert H. Clark Scholarship, while Meredith Seymour, from Madison, Wis., an official court reporter for Waukesha County Courthouse, District 3, was named recipient of the 2019 New Professional Reporter Grant. The recipients were selected by random drawing using a true random statistical tool.
Frank Sarli Memorial Scholarship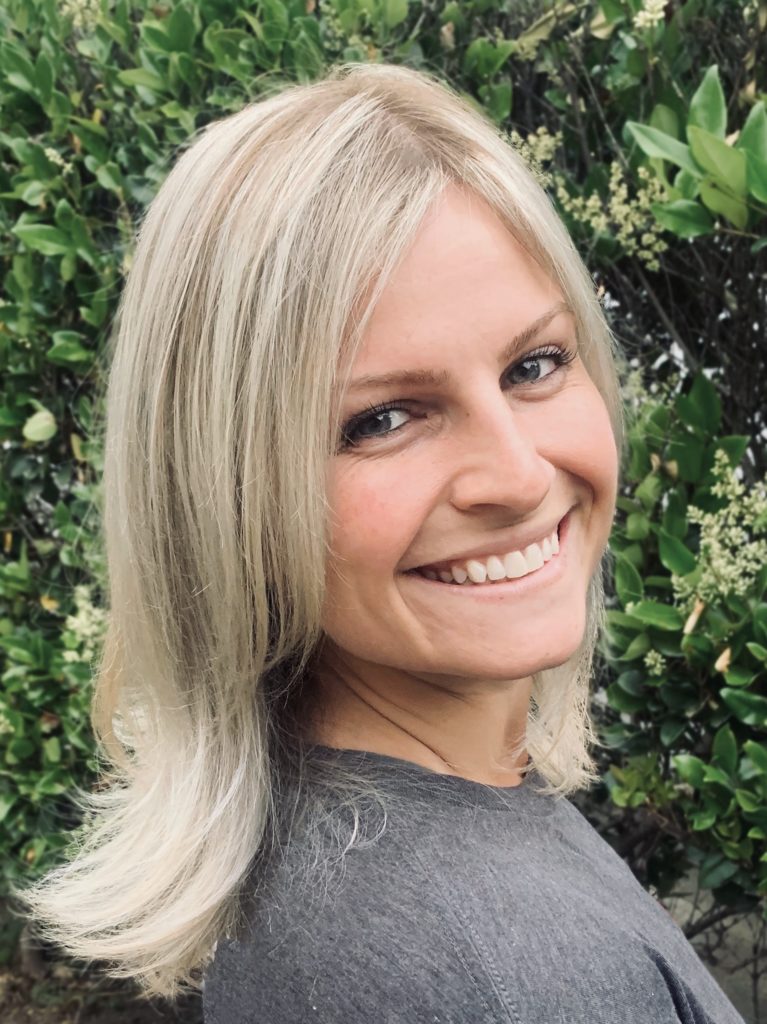 "This scholarship means so much to me. After finishing my job of six years as a bungee jumping instructor, this scholarship will really be an immense support in helping me finish up school as well as pursue my RPR simultaneously," said Duzich. "I am really dedicating all I have to practicing and doing what I need to do to get myself graduated and certified. I hope I can not only make my family and friends proud, but myself as well."
Duzich said she was introduced to a stenograph machine in high school when she saw a captioner providing CART for a student in her class. She said that experience stayed in the back of her mind through college and even after college until a friend of hers began court reporting school. Although her friend didn't finish, Duzich said she became very interested.
"I received my bachelor's degree in psychology, got my bartending certification, and have thrown thousands of people off of a bridge, but this career path would prove to get my brain working in ways I wouldn't have imagined. My obsession with puzzles definitely helped with learning theory, and my competitive spirit helps me with testing. Although failing isn't particularly my favorite thing to do, I've learned to appreciate the pure difficulty of this program and cannot wait to one day look back and see what I have accomplished," she said.
Duzich said that her future plans include beginning her professional career taking depositions and then possibly moving into CART captioning. "I live an active lifestyle and love to do many things spontaneously so I think the freelancing will accommodate my schedule and at the same time help me get my feet wet in the profession at my own pace. I am extremely eager and excited to start working in the field that I have dedicated these years of schooling towards," she added.
The Frank Sarli Memorial Scholarship is a $2,000 award, given annually to a high-achieving court reporting student. This scholarship honors the late Frank Sarli, a court reporter who was committed to supporting students through years of service on NCRA's committees and boards that guide the education of court reporting students. Recipients are nominated by their schools and must meet specific criteria, including:
Having a GPA of at least 3.5
Passing at least one of the court reporting program's Q&A tests at a minimum of 200 wpm
Possessing all the qualities exemplified by a professional court reporter, including professional attitude, demeanor, dress, and motivation
Robert H. Clark Scholarship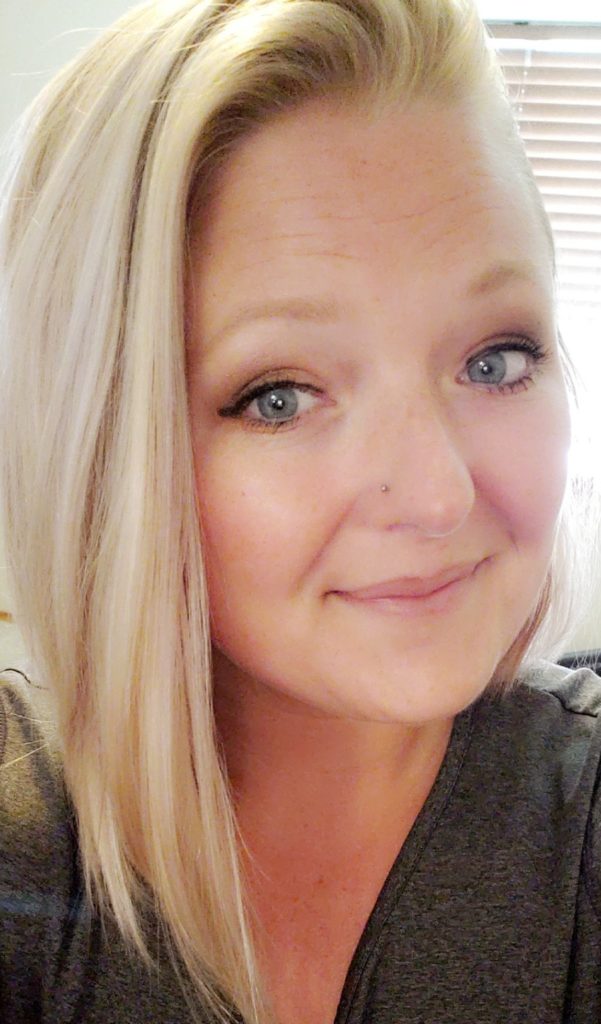 "This scholarship is such a blessing to me and my family. Receiving this scholarship is going to help ease some of the financial burdens on my family and help me get started in my court reporting career," said Amanda Johnson. "Money has always been tight, and all I want to do is be the best provider for my family. Receiving this scholarship has really taken quite a bit of stress off my shoulders and will help me continue going forward in my career," she added.
Johnson said that the legal system has always been a part of her life given that her father was a police officer for 31 years. "We had the most amazing support system growing up, and it always felt like everyone was part of a big family. I wanted to walk in my father's footsteps but didn't feel being an officer was a good fit for me," Johnson said.
"My grandma was the one who actually mentioned court reporting to me, so when I truly started looking into this career, I knew this was what I wanted to do. It has been quite the ride, but I couldn't have asked for a better experience. Even when I felt defeated, there was always someone there cheering me on and helping me fight through any and all struggles; I never felt like I was alone. And when it was time for me to start my externship, the amount of joy I felt was unbelievable. Nothing has truly compared to the feeling I felt when going to my first deposition. I still have quite a ways to go before I am officially a court reporter, but I am confident that I will do amazing in this career," Johnson added.
Johnson said she plans to take the Washington State exam as soon as she can and will pursue freelance work first. "The reporter I have been shadowing has been so amazing and so supportive. I will most likely be working for her as soon as I receive my license. It's been a slow process for me due to working a full-time job throughout my schooling, but I am right at the end of it all and will be able to officially say that I am a court reporter real soon."
According to her instructor, Julie Morris, director of education at Brown College of Court Reporting, Johnson is a dedicated student who has pressed on despite numerous challenges. "She has managed to keep a solid 3.76 GPA and to soldier on through the plateaus that occur in court reporting school," Morris said. "As a resident of northern Idaho, her goals are to practice in both Idaho and Washington. She is currently in her externship and is anticipating graduation in the near future. I couldn't be happier to have nominated Amanda and to see her win this wonderful scholarship!"
The $2,000 Robert H. Clark Scholarship is named for the late Robert H. "Bob" Clark, a court reporter from Los Angeles, Calif., who was dedicated to preserving the history of the profession. Johnson is the fifth recipient of this scholarship.
In 2015, Clark's family made a generous donation to NCRF to honor him, and NCRF created the Robert H. Clark Scholarship. Students are nominated by instructors or other officials at their schools. To be eligible, nominees must be NCRA members, be enrolled in a court reporting program, must have passed at least one of their program's Q&A tests at 200 words per minute, and must possess a GPA of at least 3.5 on a 4.0 scale, among other criteria.
The New Professionals Grant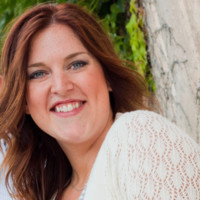 Meredith Seymour said that early on as a student at Lakeshore Technical College, she became very grateful for the generosity and support of NCRF. While working two jobs and attending classes, she shared that there were days when the coursework and practicing became overwhelming. But, she added, meeting fellow NCRA members and receiving support from them at conventions always helped her keep her chin up, especially their encouragement that the time and resources she was investing to pursue a career in court reporting would one day turn into a wonderful profession.
"Receiving this scholarship is a privilege that I am very thankful for. Upon graduating this past December and immediately getting hired as a district reporter for the state of Wisconsin Circuit Court System, I incurred many expenses," Seymour said. "The grant from NCRA will be put to good use in paying off the debt from purchasing a steno machine, computer, software, and residual student loans."
Seymour said that court reporting became a second career for her after first working as an American Sign Language interpreter for about four years, and as a captionist using a method called C-Print for deaf and hard-of-hearing students at a regional technical college. After struggling to find gainful employment as an interpreter, she said a former colleague told her about stenography.
"We both enrolled in the court reporting program at Lakeshore Technical College in the fall of 2015. I chose to pursue a career in court reporting, because the job market in this profession had very attractive statistics, and the desired skillset would also allow me to work as a CART captioner, a service that is in demand more than ever before," she said.
Perseverance, devotion to coursework, and practice are critical fundamentals to students who are finishing up school and are about to enter the court reporting profession, Seymour advised.
"You're not done progressing the minute you walk across that stage on graduation day. There's so much learning and development that comes from job experience. Just like any other career, there will be good days and there will be bad days. As each week passes by, you will gain more skill and confidence. Stay humble, keep a positive attitude, and continue to create new goals for yourself. This profession is alive and well, and the rewards of this profession are fruitful. The best part is you're about to become part of a community of reporters and captionists who are exceptionally supportive of each other. So get ready for some fun, some challenges, and a whole lot of growth along the way," she adds.
"Meredith distinguished herself immediately as a highly motivated individual that brings an infectious, positive attitude to the job, while maintaining a strong personal demeanor," said Michael G. Neimon, the district court administrator who nominated Seymour. Neimon noted in his letter of recommendation that Seymour began working as an official court reporter upon graduation from school and was brought on to fill a position vacated due to medical leave.
"Meredith did not have the benefit of a slow mentoring process that eased her into a system that is not very tolerant of people who are unable to perform what is expected of them," Neimon said. "The court system can be an environment that is cold and intimidating. Meredith has weathered that with a combination of a high level of skill, a strong work ethic, a team approach, and professionalism."
NCRF awards the annual New Professional Reporter Grant to a reporter who is in his or her first year of work, has graduated within a year from an NCRA-approved court reporting program, and meets specific criteria, including a grade point average of 3.5 or above, a letter of recommendation, and actively working in any of the career paths of judicial (official/freelance), CART, or captioning. The grant is in the amount of $2,000.
NCRF scholarships are funded by generous donations. To learn more about NCRF's scholarships and grants, visit NCRA.org/NCRF.