The JCR Weekly recently reached out to Michael Hensley, RDR, chair of NCRA's New Professionals Committee about what makes a good freelancer and what you need to know in the first few years as a freelancer. If you're new or considering transitioning from another area of the profession, consider his insights into his first few years as a freelance reporter.
JCR | Tell us a little bit about yourself.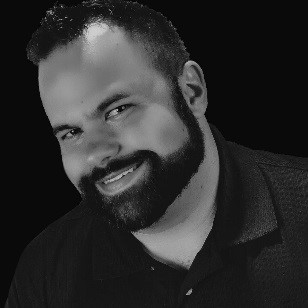 MH | I am a freelance deposition reporter, and I've been doing that for a little over three-and-a-half years now. I'm currently located in Dublin, Calif., which is an eastern suburb of San Francisco. My home location is a great spot because I'm equidistant from most major areas for work in Northern California. I've covered assignments as far north as Sacramento, as far east as Stockton, and as far south as Monterey. I've even gone down to Southern California to cover assignments as well.
I still maintain a license for Illinois, and I recently obtained my CSR for Nevada. So I am able to accept assignments in those regions. I'm open to traveling for a lucrative opportunity. It's part of what makes me a successful freelancer, in my opinion.
JCR | What was tough for you when you first started working?
MH | I found it difficult to keep up with the workload when I began. My intent was to take on as much work as possible to earn the income I wanted. What I failed to keep in mind was that I needed to still make time to produce transcripts as well as cover depositions. I had many nights where I slept very little to try to stay on time with production deadlines. Fortunately, I've learned how to allocate my time and resources to manage that more smoothly, even in such a way to be able to take vacations occasionally.
JCR | Did you have a mentor when you started?
MH | I have had mentors at every level of my education and career. To this day, I still have those I go to and seek advice. I was very fortunate to have some amazing individuals share their knowledge with me along my journey. I worked in a court reporting firm while finishing my education, and I feel that experience gave me a wealth of knowledge that would have taken me years of trial and error to figure out.
Even so, I'm the kind of person who likes to learn things by doing. I feel that making mistakes is the quickest and most valuable way to learn how you can perform a task with greater success. I learned by asking a lot of questions along the way. I then took that information and applied it to my own ideas and processes to develop a system that works for me. I'm continually evolving and growing to sharpen my skills and abilities so that I can be at the top of my game.
JCR | What do you think is the hardest part of starting out?
MH | I think the hardest part of starting out is learning how to interact with others in the profession. There is a certain way to communicate with attorneys; there's another way you speak with reporting agencies; and there's a way for you to connect with colleagues. Any of these encounters feels awkward at first. However, if you keep doing it over and over and pay attention to what things you do right and what things you can improve, then you eventually find the way that works best for you to get the job done.
JCR | You're giving a session called Freelancer Starter's Kit for NCRA on Tuesday, July 30. How did this session come about?
MH | As part of my efforts with NCRA's New Professionals Advisory Committee, we are striving to produce content and educational resources to assist individuals who are new to the profession. I often hear many new reporters asking questions such as, "I got my license. Now what do I do?" Entering the freelance arena can be overwhelming at first, and I'm hoping to share what I've learned with others so that they can begin a career or a transition smoothly.
JCR | What do you hope people will take away from your session?
MH | I hope participants will gain the confidence they need to operate as an independent entity so that they can enjoy the experience and thrive. While it can be overwhelming, even fearful, working as a freelance reporter is ultimately a thrilling adventure. It is truly liberating to have a sense of control over your destiny, and it is so rewarding to see a direct payoff from your hard work.
You can earn 0.125 CEU by attending the Freelancer Starter Kit, which will be held July 30, 7 p.m. – 8:15 p.m. (ET). This session is sponsored by NCRA's New Professionals Committee, which Hensley chairs. Webinars do not need to be viewed live. They can be purchased now and viewed within a 30-day window of presentation date. They will also be available for purchase later as E-seminars.