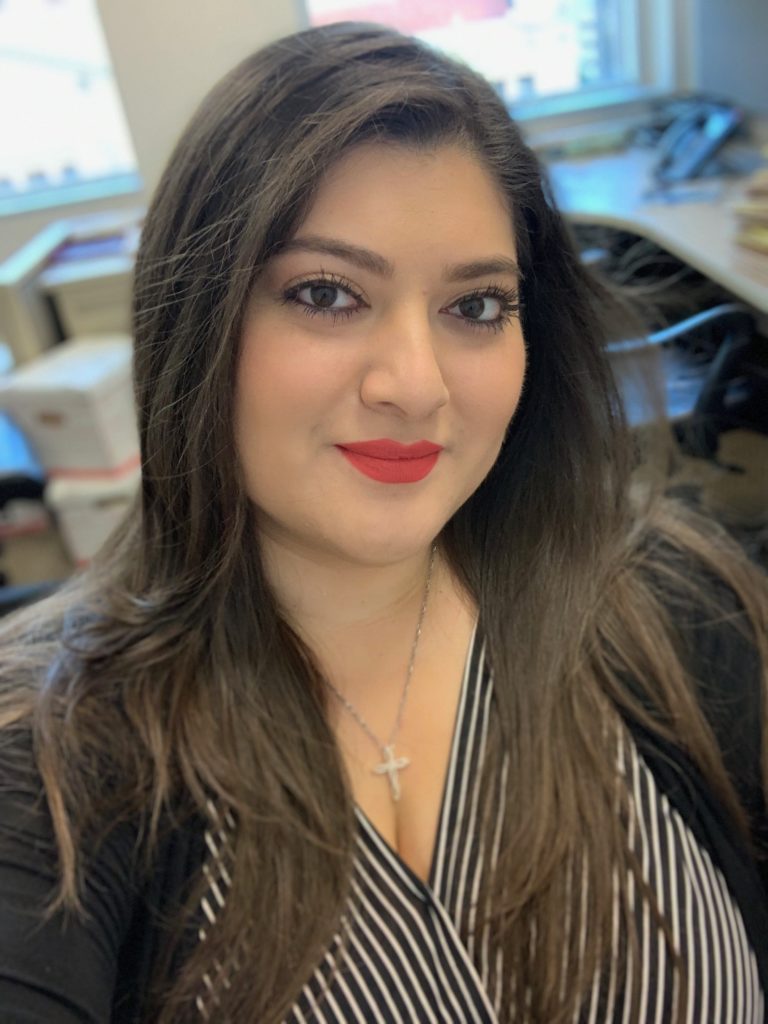 We recently held a contest to give a free 2019 NCRA Convention & Expo registration to a new member who joined between May 17 and June 30. Alexandria Faith Garcia was the winner. She told the JCR Weekly about her journey to court reporting.
I have an aunt who is an official court reporter in Harris County, Texas, and that is how I found out about the court reporting industry. I chose to do court reporting because I saw how many different paths you could take as a reporter, such as being a freelance reporter, a captioner, or having an official position in court. I liked the idea of having different options so that I could see which one fit me best. When I found out that you could caption at events such as sporting events and concerts, that is what intrigued me. I hope to caption for those kinds of events sometime in the future.
My family is what kept me motivated during school and practice time. Growing up less fortunate than others really pushed me to finish school so that I, along with my mother and sister, could have a better life for not only ourselves but for our future families as well. They were a constant support throughout school. Being able to go through the experience of theory and speedbuilding was tough at times, but it has been the most rewarding thing I have ever done for myself and for them as well. Now it has even inspired my sister to push through court reporting school, and I cannot wait for her to become a fellow reporter.
While in school, I had the opportunity to attend Texas Court Reporters Association and NCRA conventions. Those were a lot of fun. I loved learning more about this profession that I did not know about, such as the different contests that I could participate in once I became qualified. The continuing education in this field is never ending.
My advice for future court reporters is to keep pushing through school no matter how hard it gets. Keep going because there's a whole world of things to do and places to go. Do the homework even if it's tiring and boring. Make time to practice outside of school. It will only make you write faster and help you memorize briefs and phrases. Transcribe as many tests as you can because that will only make you better. There were times when I felt I couldn't put my fingers in a position to press the right keys or when I thought I wouldn't be able to reach a certain speed, but now I look back and see how silly it was to think I wasn't able to do those things because I am doing them now. During the moments I didn't feel motivated, I pushed through and made myself practice, and I must say that the compensation has been rewarding.
I recently started my career in May of 2019, and I can see the change and impact it has made in my life. I'm currently a deputy court reporter in juvenile court. Everything is fresh for me, and I'm learning a lot as I go along, and, luckily, I have amazing people I can turn to when I need help. Overall, this journey from the start of school until now has been such a big blessing for myself and my family. I very much look forward to the future I have in court reporting.