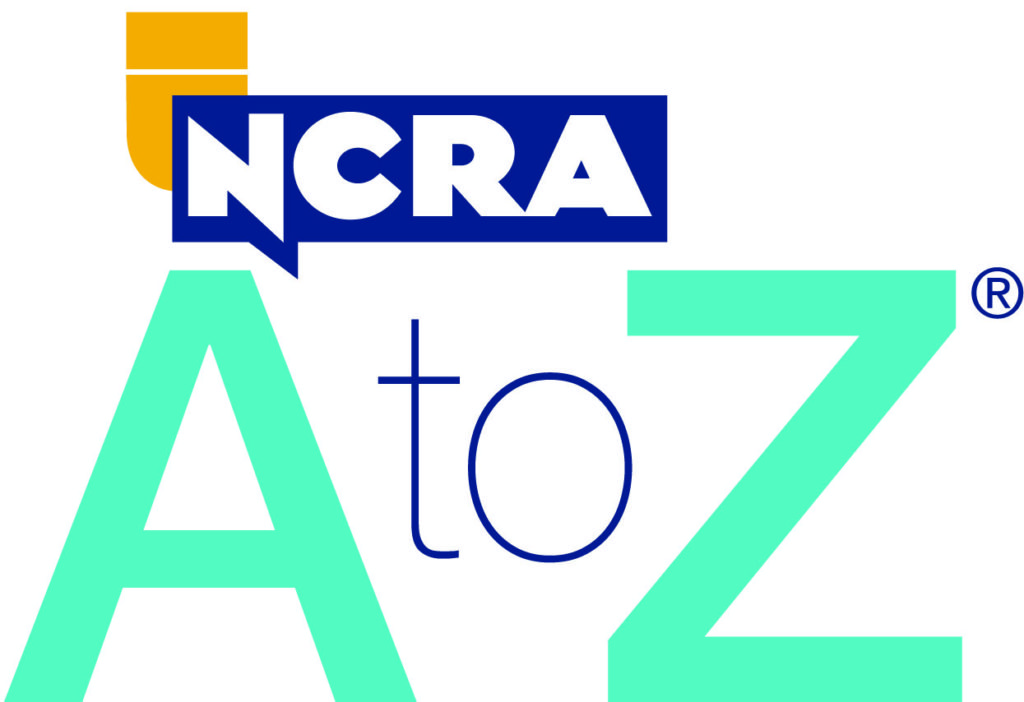 NCRA A to Z® Intro to Steno Machine Shorthand program leaders, mark your calendars now and make plans to attend one of two webinars being offered March 11 at 8 p.m. and again on March 14, at 11 a.m. Eastern. Each of the webinars will be available on the Zoom platform and will last one hour. Advance registration is required.
The webinars will be led by NCRA A to Z Committee Chair Mary Berry, RDR, CRR, CRC, an official court reporter from San Antonio, Texas, and Meredith Bonn, RPR, CRR, an official court reporter from Webster, N.Y. Bonn, an NCRA Board member, serves as liaison to the committee.
The NCRA A to Z Committee serves as a primary resource to implement the A to Z program, which is designed to familiarize potential reporting students with fundamental stenographic techniques. The Committee supports staff efforts to introduce the program to state affiliates, as well as local volunteer facilitators of the program. It also reviews program metrics and makes recommendations to enhance the program.
"As NCRA A to Z programs begin and continue across the country, there will be the opportunity for training for new leaders or a refresher course in how to conduct the sessions, how to use the resources available, including how to access the new A to Z Step-by-Step Toolkit," Bonn said. "Webinar participants will also have the opportunity to get answers to any questions related to this important program."
If you have any questions on how to get started, need a refresher, or you simply have questions on how the program is conducted, please join Berry and Bonn at one of these two sessions.
Everyone is welcome to register for either training session. For more information, contact schools@ncra.org.
Register here for the March 11 webinar at 8 p.m. Eastern.
Register here for the March 14 webinar at 11 a.m. Eastern.