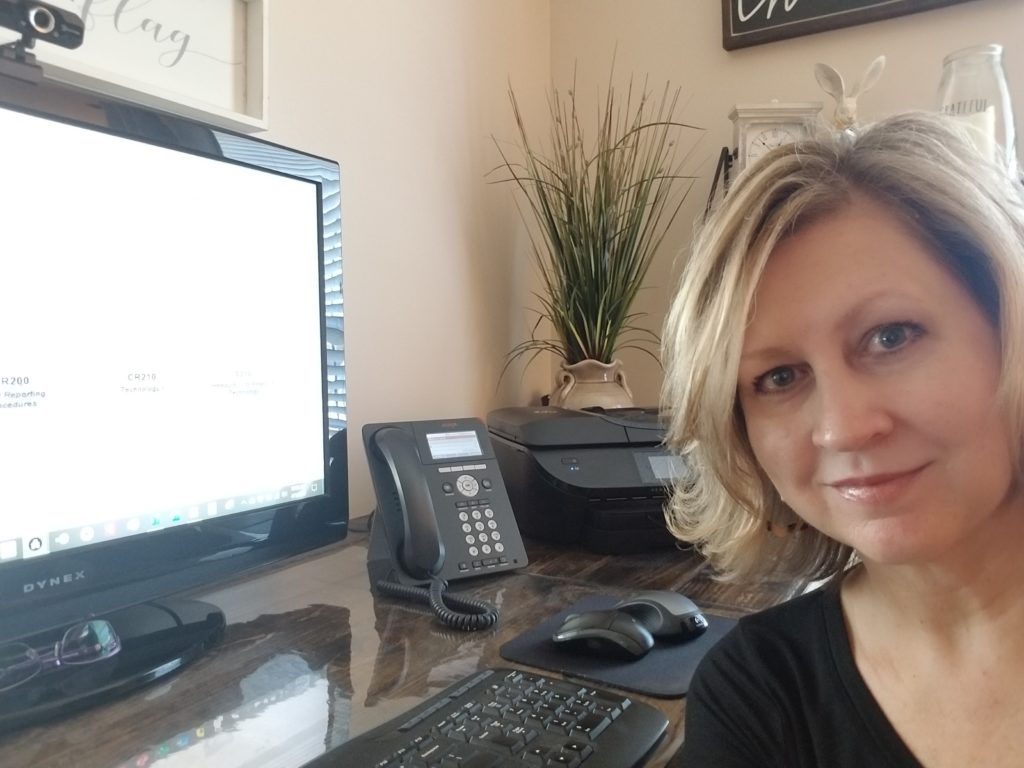 Each year, NCRA's CASE (Council on Approved Student Education) Award of Excellence recognizes the important role student education plays in the court reporting profession and honors educators for their dedication, outstanding achievement, and leadership. Recipients are nominated by an NCRA member. The JCR Weekly reached out to Melissa Lee, CRI, an instructor at the College of Court Reporting in Valparaiso, Ind., who is the 2020 CASE Award of Excellence recipient.
JCR | What does it mean to you to be named CASE Educator of the Year?
ML | It is a true honor to have been nominated for, let alone having won, the CASE Educator of the Year award. It means that my hard work is making a difference in the lives of my students. I wish that every instructor who is working hard to inspire their students could get this award as well because it keeps you motivated, even more than you already are. We have some amazing educators in the court reporting community, and I am certainly blessed to work among many of them at the College of Court Reporting.
JCR | How long have you been teaching?
ML | I have been teaching for 10 years now, three years at the College of Court Reporting.
JCR | Did you work as a court reporter before becoming an instructor?
ML | Court reporting is one of the very few fields where you can continue to renegotiate the terms of your employment throughout your career. There is no excuse for career boredom.
I started out as a CART provider for a student at one of our local universities. I went on to do freelance judicial work and later became a court reporting instructor. During my time as an instructor, I was able to assist in a captioning boot camp which took me to many great states where we worked with other state associations and/or schools.
I remain a Certified Court Reporter in the state of Alabama.
JCR | What is most rewarding to you about teaching new students?
ML | I enjoy seeing students get excited as they learn their machine and slowly get faster with writing the spoken word in their speed building class; those "ah-ha" moments as they begin learning new ways to get their software working harder for them than they work for it; and hearing the enthusiasm in their voice in my procedures class as they learn more about the doors that are beginning to open for them. Reporters are everywhere: Congress, highly publicized depositions and trials, captioning sporting events (even stadiums) – always having the best seat in the house.
I enjoy finding new ways to engage the online adult learner with all the tools that are now available such as PowerPoint, Quizlet, Collaborate, EV360, and features available in their CAT software. I never stop learning, which makes me excited about teaching students and showing them new methods to get excited about learning.
My biggest reward by far is seeing my students graduate and go on to careers that they love!
I sincerely appreciate that I am able to give back to a profession that has given so much to me. I see the future of what our reporting profession has to look forward to in every student I work with, and I can tell you that our future stands bright. I am excited that I can play a small role in not only educating students about the flexibility and opportunities that the reporting field has to offer; but also, at the same time, helping to ensure that this wonderful profession continues to thrive.
JCR | Where did you go to school?
ML | Prince Institute of Professional Studies, Montgomery, Ala., and I graduated from their Merit program in 1998.
JCR | How did you learn about the court reporting profession?
ML | The court reporting profession is truly the best-kept secret. When I started out, there was no internet or Google. If you did not know to search out the field or have someone that knew someone in it, you might have missed out on a great career opportunity. I learned about it from a relative.
I have always loved teaching others, and I have always loved being a court reporter. Now I have the best of both worlds because I am blessed to teach my favorite subject to some amazing future court reporters.