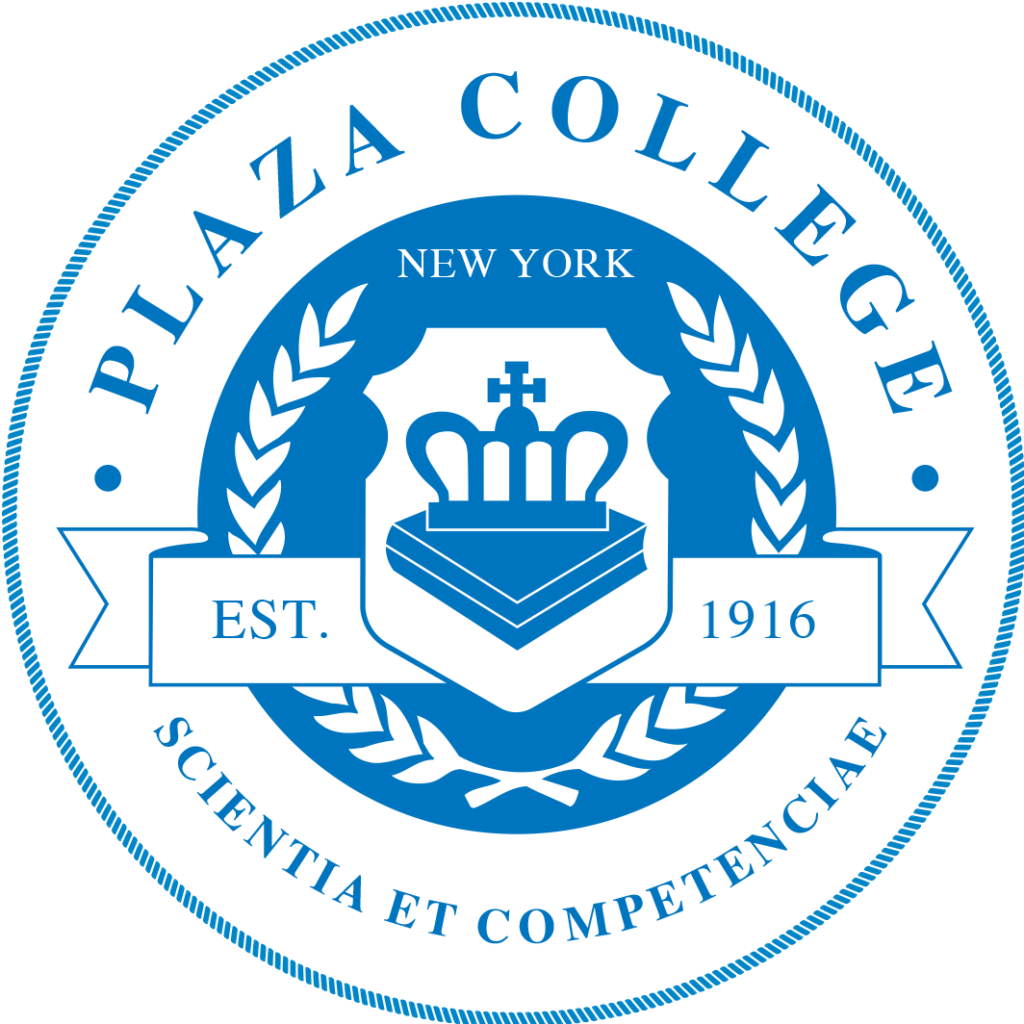 Last month Plaza College in Forest Hills, N.Y., hosted its 2020 Virtual Annual Court Reporting Symposium. Though this was the college's fourth such event, the COVID-19 pandemic forced the school to follow suit like so many other organizations and host it virtually.
Among the highlights, according to the program's director Karen Santucci, CRI, was the program's keynote speaker NCRA President Christine Phipps, RPR, a freelance court reporter and agency owner from North Palm Beach, Fla.
"I was so honored to be asked to speak to the students who attended Plaza College's annual event. Our students are the future for our profession, and I was so impressed by how they successfully pivoted to a virtual event in light of the COVID-19 pandemic," Phipps said.
"Their questions were inquisitive, thoughtful, insightful, and, clearly, nothing is going to stop them from obtaining their goals to become professional working reporters or captioners. I would urge anyone who has the opportunity to interact with court reporting students in any way to do so because it is such a rewarding experience," she added.
According to Santucci, she and the college's president, Charles E. Callahan III, knew they could not disappoint the community by not holding the symposium. Aside from demonstrating that distance could not separate the community, participants were able to connect from the safety of their own homes while hearing about how the profession has been strengthened during the pandemic.
The JCR Weekly reached out to Santucci to learn more about how Plaza College hosted such a successful event and what some of the other highlights were. Below is what she shared.
JCR | Can you share some insights about the challenges of putting a virtual event like this together?
KS | The college has been hosting virtual events throughout the pandemic. Our mission was to ensure that the event would hold significance for all participants. Usually the symposium is a networking event where students physically hand their resumes to agencies. Although the physical aspect of networking had to be adapted, the virtual symposium allowed participants to come together and exchange contact information during a time when the need for new court reporters is growing and urgent. We were proud to successfully execute an event that everyone felt involved in! The professionals and students were communicating via the chat, asking questions and offering advice.
JCR | How did you advertise the event?
KS | Our team strategized a multi-level approach that consisted of emailing and calling current and prospective Plaza College students, state associations, agencies, and members of the community to inform them of the event. We are truly blessed to have such a wonderful network of support surrounding our court reporting program. Some members of our team were even posting about it on their social media accounts and reminding their friends and colleagues.
JCR | Who was invited to attend and from how far away did they come?
KS | The benefit of having a virtual event is that the cost of a plane ticket has been replaced with access to Zoom. NCRA President Phipps was able to join us from her home in Florida. The event had participants from throughout New York as well as Florida, Indiana, New Jersey, Texas, Georgia, and Connecticut, as well as some international representation.
JCR | What was the format for the event?
KS | The format mostly consisted of a question and answer session for each of our eight panel members. The questions were sent in to us by prospective and current students. The biggest highlight of the evening was NCRA President Phipps, our keynote speaker, who captivated the audience with her strong, yet eloquent address regarding the strength of the profession in the pandemic.
JCR | Were there different sessions?
KS | The event was livestreamed at 6 p.m. on Thursday, Oct. 29. Prospective and current students as well as industry professionals who were not able to attend have requested and received a recording of the evening's event.
JCR | Was there an opportunity for participants to network?
KS | Absolutely! The chat box was full of questions and comments from the audience. Additionally, participants shared their contact information and connected after the event.
JCR | How many presenters did you have?
KS | There were eight panelists in addition to NCRA President Phipps.
JCR | How excited were participants to have NCRA President Phipps as keynote?
KS | At one point, we had more than 180 guests, making it our most attended symposium ever. We believe that this event would not have been nearly as successful without the support from NCRA President Phipps. We advertised to all invited guests that she would be speaking about the strength of the profession during the pandemic.
JCR | What was the overall response to this event?
KC | The response was very positive. We already received questions about when we are hosting another one. The students responded with enthusiasm that attending the symposium reinvigorated their motivation and solidified their decision to enter such a highly regarded profession.
JCR | Did this event result in additional students enrolling in your program?
KS | Yes, our admissions team has received a tremendous amount of inquiries following the symposium.
JCR | Will you do this event again next year?
KS | Our team is currently discussing plans to do one sooner. We will be sure to keep everyone posted.
JCR | What advice would you give to other schools interested in hosting a similar event?
KS | Hosting a virtual event adds a lot of challenges. It is important to strategize from the beginning so that the execution can match the vision. We even did a few run-throughs in the days leading up the event.