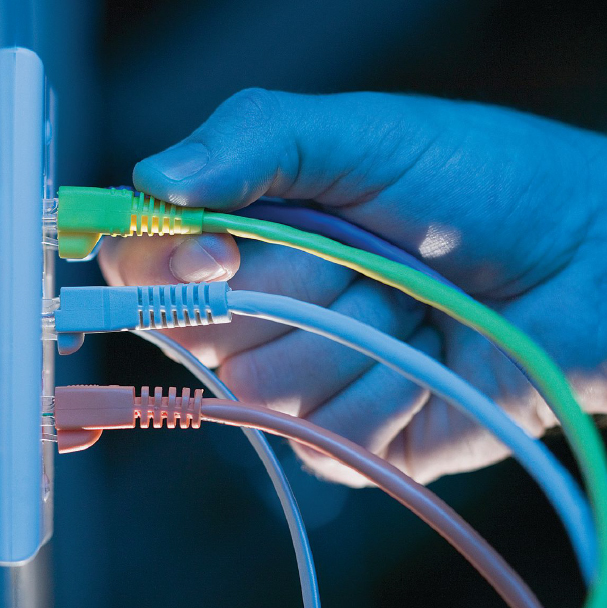 Learn more about NCRA's unique tech event, which will take a fun approach to learning this April.
The court reporting and legal video community is already buzzing about the 2013 TechCon event this April 19-21 at the DoubleTree Resort by Hilton — Paradise Valley in Scottsdale, Ariz. Building on TechCon's reputation for being unlike any other event offered by the association, event planners and NCRA committees are putting together an exciting lineup of customized and cutting-edge tech content. "The results of the 2012 Member Needs Assessment clearly indicated that learning about how to stay on top of technology ranked highly when it came to members' educational interests," said Jim Cudahy, CAE, NCRA's CEO and Executive Director. "TechCon provides NCRA with a unique opportunity to offer members a comprehensive event that directly responds to these needs."
With sessions designed for stenographic court reporters, legal videographers, trial presenters, attorneys, and legal tech professionals, TechCon joins together various members of the legal industry to network and learn. Attendees will have the opportunity to choose from several tracks designed for multiple educational needs, organizers note.
Legal Tech Labs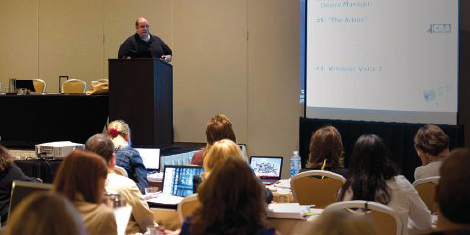 Conceptualized by NCRA's CLVS Council and Technology Evaluation Committee, non-workshop attendees will have an opportunity to earn continuing education units (CEUs) from a dual track of "legal tech labs," concurrent seminars with instruction from experts in the industry. "We're very excited about this year's legal tech labs because they will bring together the cream of the crop from numerous legal technology fields to discuss new and emerging trends," says Matt Riley, NCRA's Director of Education and School Development. "TechCon also provides a unique chance for attendees to learn how these various technologies interact and complement each other."
With continuing education options for court reporters, videographers, and trial presenters, organizers report that all NCRA members in need of CEUs will make significant strides toward accomplishing CEU requirements in this new environment. To view the most up-to-date seminar listings, visit the TechCon website.
Realtime Systems Administrator Workshop & Exam
NCRA's most popular technical workshop, the Realtime Systems Administrator program, will also be an option for attendees in Scottsdale. With a focus on realtime technical knowledge and troubleshooting skills, this day-and-a-half seminar dives into all aspects of realtime hookups and litigation support that relies on realtime connections. "The workshop is a great opportunity for court reporters, firm owners, and legal IT professionals to expand their knowledge of how different components of a realtime system work together," says lead faculty member Jim Woitalla, RDR, CRI, "and their becoming proficient with this information will not only make attendees more valuable to the legal system, but it will also make them more marketable to potential clients." Both the workshop and the exam often sell out, so organizers encourage attendees to register early to ensure a spot. Visit the TechCon website for details.
Certified Legal Video Specialist (CLVS) Seminar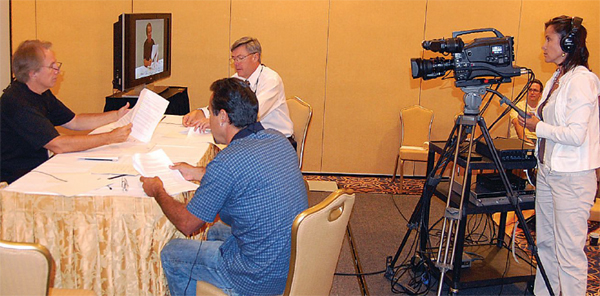 The first step to earning NCRA's CLVS Certification, the CLVS Seminar is the unofficial national standard for legal video education. Content will be led by expert faculty who teach attendees everything from practical camera operation to Federal Rules of Civil Procedure. Most importantly, the CLVS program sets a minimum standard of competency for legal videographers, including training on how to work with the court reporter in a deposition setting, organizers note. "NCRA certification for legal videographers is so important for our industry," says Gene Betler, CLVS and co-chair of the CLVS Council. "Clients look for the CLVS certification because they know that they will be working with a consummate professional who is well-versed in all areas of legal video." All levels of experience are welcome at this workshop; however, prior exposure to basic video concepts and/or deposition procedure is recommended for this session.
The CLVS certification is a three-step process requiring successful completion of both a written knowledge test and a practical exam to become certified. To learn more about this process, visit NCRA.org/clvs.
Trial Presentation Workshop & Exam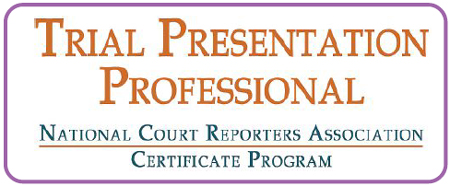 Created for legal videographers, attorneys, and legal IT professionals, the Trial Presentation Workshop will focus primarily on how to best showcase evidence in the courtroom by using various electronic delivery systems. "The use of trial presentation software in court is often key to drawing jurors' attention to the facts," says lead faculty Brian Clune, CLVS. "Attendees will not only learn how to put forward a compelling case using presentation software, but they will also learn how to prepare for the IT environment of a courtroom. Experienced professionals teach trial presentation beyond the software commands, helping attendees to avoid critical mistakes."
A certificate exam will be available at the end of the program to those who would like to hold the Trial Presentation Professional Credential. Like the Realtime Systems Administrator program, space for this program is limited, so attendees are encouraged to register early and secure their spots, Clune adds.
Ignite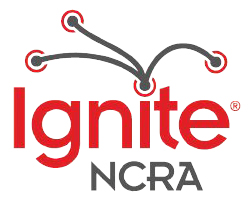 The Saturday reception will not be your average networking event, according to NCRA organizers. The most talked-about session from the TechCon 2012 will be back for an encore. Featuring an Ignite format, which combines informal networking with entertainment, speakers will each have 5 minutes to present their topics with 20 slides automatically advancing every 15 seconds. "Last year I wasn't sure what to expect when it came to the Ignite sessions, but boy, was I impressed and in awe," says NCRA Vice President Sarah Nageotte, RDR, CRR, CBC, and 2013 Ignite performer. "It was exciting to watch all of the speakers take their turns on stage. I'm looking forward to the challenge this year and stepping outside of my comfort zone."
Learn more
Limited space is available for the specialized workshops, so attendees are encouraged to register as soon as possible to secure a spot. For current seminar and workshop offerings as well as detailed pricing and travel information, visit NCRA at www.NCRA.org/TechCon