Back before the stress, frustration, and soul crushing — ahem, challenging — days of court reporting school, I did something much easier: I went to a four-year university.
And I loved it. So much so, in fact, that I just wouldn't leave. I blissfully flitted from Greek mythology to earthquake science to Italian and racked up almost 30 more credits than I needed to graduate. I like to be thorough. And I do find the vast majority of subjects (sorry, economics) quite interesting.
At the time, I justified this binge of academia with a dreamy "I love learning!" The older, wiser, and bitterly indebted me, who is still paying for it all, thinks I might as well have just said, "I hate money!" But I digress.
The point is that as soon as I heard about CART in theory class, I knew it was the career for me. Being able to directly help others access their education while working in an intellectually stimulating and ever-changing environment, actually using that knowledge of Greek mythology in everyday life? Sign me up!
Going through court reporting school with the goal of becoming a CART provider was not as straightforward as preparing to become a reporter. For reporting, the dictation is legal in nature, the class requirements are determined by the court reporter's board, and realtime is something you're only encouraged to do after a couple of years in the field. CART is somewhat of an afterthought or even seen as something you can resort to if you get stuck at 180.
My teachers gave me some great suggestions on how to prepare myself for CART, but without the formal instruction and guidance provided in my court reporting classes, I was often left to my own devices and made some mistakes along the way. Fortunately, I did find a fantastic CART class at a different school late in my education, and I highly recommend taking one if you can, but I think classes like these are all too rare.
In my most productive summer ever, I finished school in June 2013, passed the July CSR, and started working in August. Since I know not all students have access to CART training, I would like to share my top 10 tips — both the things I did and wish I had done — to prepare for CART work straight out of school.
1. Clean up your realtime. Get used to punctuating while you write, resolving your conflicts, and practicing your numbers for those math classes. Do not neglect accuracy; remember, you shouldn't be doing much editing when doing CART. Push for speed as well, but keep it balanced. While I think low- and mid-speed students should be working on fixing fingering problems, I see no problem with high-speed students defining misstrokes if they don't conflict with anything. I have 30 entries just for INSTRUCTOR, and my eternally dragging right ring finger would destroy my realtime if I didn't define, for example, "SAPBLD" as "sand."
2. Become a fingerspelling champ. This is the number one thing I wish I had worked on more, and I still have not achieved champ status. I used to sit in trial-speed classes and fingerspell random words.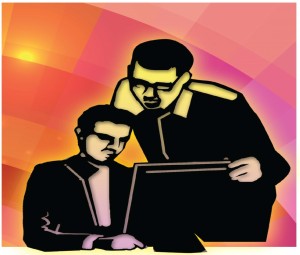 3. Sit out. This is invaluable. I actually still sit out with experienced CART providers and always pick up new and brilliant tips. Just figuring out where to sit can be challenging in this job, not to mention what you should do if, for example, the professor turns on an uncaptioned video or speaks in another language. I jot down questions during class, and the CART provider is always happy to talk afterward.
4. Get comfortable with other people looking at your screen. I know it's scary at first! I was the student who would find an isolated corner and tilt my screen away from of any other human's possible line of sight until my teacher forced me to get over that by standing behind me and staring at my realtime. Because you know what your clients will do? To practice, grab a bored family member, be the weirdo at Starbucks with all your equipment, or set up smack-dab in the middle of your lab — no small text or screen tilting allowed.
5. Keep your legal briefs and software settings separate. You don't want 25 lines per page, you don't want "Q BY MR. ATTORNEY" randomly popping up, and you don't want the word "pathos" translating as "page objection sustained." In addition to having a legal dictionary, I have two separate user IDs in my software so I can switch from CART to court reporting without adjusting my layout settings.
6. Know your software. You've heard it a million times, but there's a reason for that. Setting up phonetic translation and being able to manipulate your display, for example, are crucial. Two minutes before class started one day, my client asked me to change my text color, background color, and text size. It should have been simple, but there were unexpected problems, such as the black background causing my include files to be invisible since they were programmed with black text. Then my headers turned on unexpectedly, causing huge jumps in my display.
It was just a mess. That day still haunts my dreams.
7. Get a mentor. Or get two, as I did. I've bothered these wonderfully patient women with panicky questions on such topics as wardrobe, taxes, salary negotiation, and even wedding reception locations. (Obviously, we became friends. I would not suggest beginning your relationship with wedding-related questions, but consider yourself lucky if it ever does go there.)
8. Read up on CART ethics and guidelines. You know all those lovely codes you're responsible for knowing as a certified court reporter? There's a whole different set of rules for CART, and issues such as confidentiality and client sensitivity are a big deal. NCRA's website is a good place to start.
9. Get certified. No, it's not necessary, and I know some phenomenal writers who aren't. But it helps to get your foot in the door, gives you more options, especially during school breaks when jobs are scarce, and covers you if employers ever decide to start requiring it. As a bonus, someone usually wants to throw you a party.
10. Build your dictionary like crazy and know it well. I know reporters who started taking depositions with fewer than 20,000 entries, but I don't think that would work in CART. That being said, prefixes and suffixes are imperative and allow you to create significantly more words than entries, so it's not as hard as it may seem to have a functional dictionary. I practice to anything I can get my hands on: newspapers, books, magazines, podcasts, my little sister's textbooks, and lists of names. This will help you get used to writing unfamiliar words. You know what I've never written on the job? "Beyond a reasonable doubt." You know what I have written? "Ethylenediaminetetraacetate."
Christine Ahn is a court reporting student in Santa Monica, Calif. She can be reached at christineahn1@gmail.com.